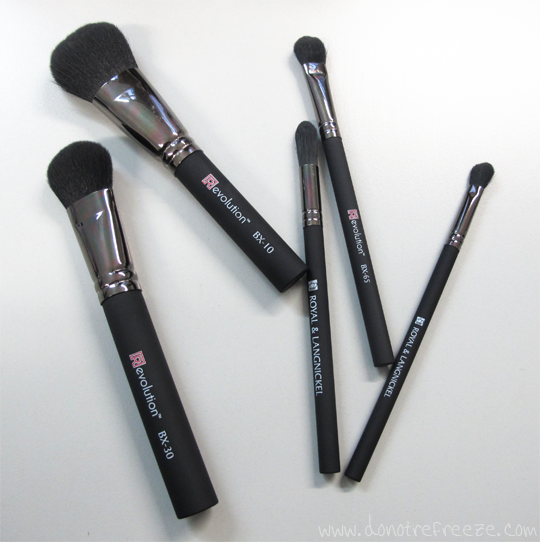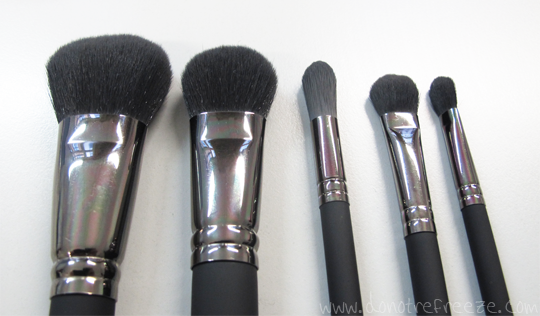 You might recall my post from March this year where I declared that I had been converted to Royal & Langnickel's makeup brushes. I've always preferred synthetic brushes to natural hair ones, but one problem that I often encounter with synthetic eye brushes in particular is that the fibres are so smooth that they have trouble picking up and evenly distributing powder products. Synthetic brushes are great for cream products, but certain ones just aren't ideal for powders.
That's where Royal & Langnickel's brand spanking new [R]evolution collection* comes in! I was very excited to hear about these – a collaboration between Royal, and Emmy award winning makeup artist Kevin James Bennet, the [R]evolution collection brushes are made of entirely synthetic fibres (DuPont Natrafil fibers to be exact) but are designed to mimic the performance and feel of natural hair. Each monofilament features a micro-studded surface that mimics the exterior cuticle of natural hair, so theoretically they should pick up and apply powder products just like a natural hair brush.
You might wonder why you'd bother buying synthetic brushes that mimic natural hair ones, rather than just buying natural hair ones instead. Well, for a start, synthetic brushes are always cruelty free. Synthetic brushes are typically softer, better to use with cream products (have you ever tried to use a natural hair blush brush with a cream blush? Ugh!), easier to wash, quicker to dry, hold their shape better, are less likely to shed bristles during washing… do I need to go on? I am just a total advocate for synthetic brushes over natural ones – but what did I think of these ones?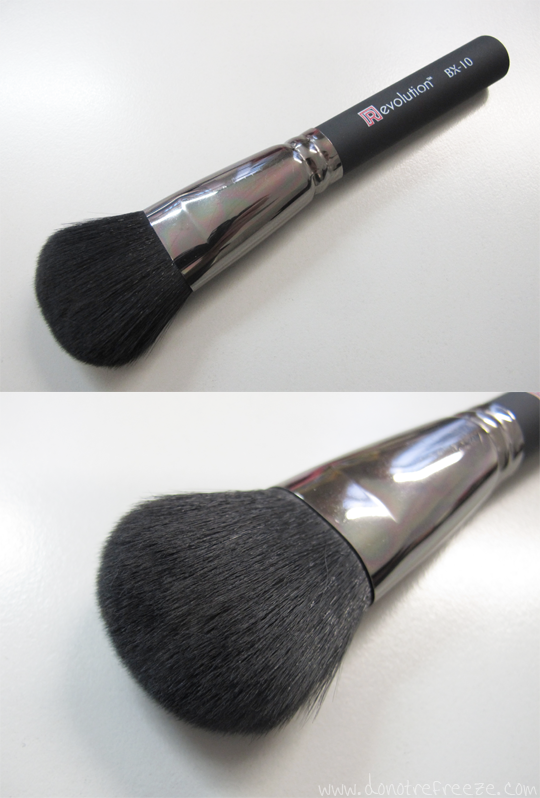 BX-10 Small Powder (£31.99) – This is a little smaller than other powder brushes in my collection, and also a fair bit more dense, yet I still don't find it cakes powder on too much. It's easy to get a good, even application of loose powder through the T-zone or wherever you need it. This was the first one I used, and it definitely demonstrated how well these brushes pick up powder products. It's not quite as soft as my other synthetic powder brushes but it's definitely not scratchy – and despite not being the softest and smoothest of my synthetic powder brushes it absolutely applies product the best.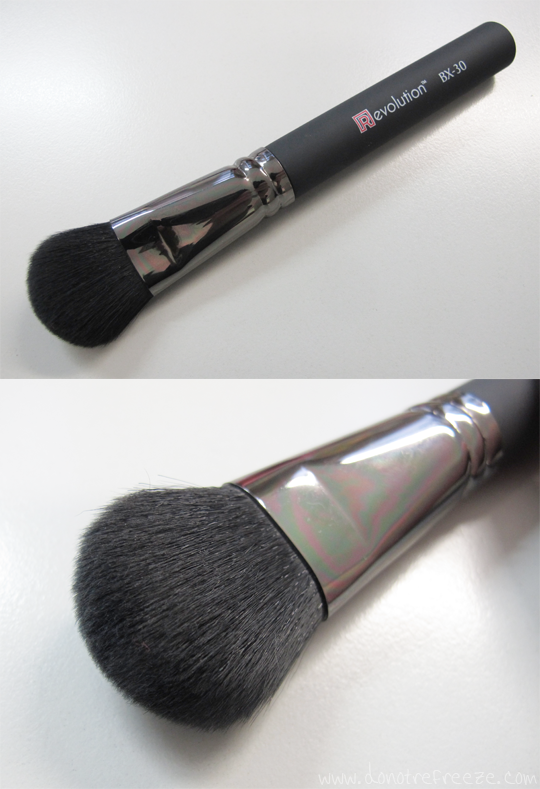 BX-30 Kabuki Blush (£23.99) – Really like this one! Whilst it's designed for application of contour and blush products (which it does do very well), I actually enjoy using it to apply liquid foundation. Again, it's not the softest buffing style brush I have but by no means scratchy, and probably feels the most authentically like natural hair out of all the ones I tried.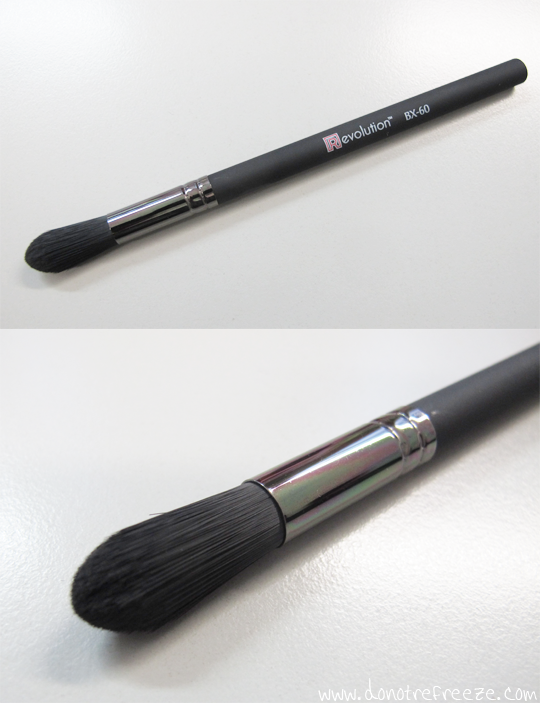 BX-60 Pointed Concealer (£11.19) – This is the only one that I'm a bit on the fence about. The head is quite large for a concealer brush, and the bristles are very long and not hugely dense. This does mean that you get a lighter, more natural coverage with your concealer but the bristles just have a bit too much give in them for my taste. I find it best for concealer around the nose and mouth and on blemishes rather than under the eyes. I have to say though, this one doesn't remotely feel like natural hair, it's very obviously synthetic.
BX-65 Large Round Eye Fluff (£9.59) – Crikey this one's a big'un! I have quite large eyelids and even by my standards this is pretty huge, but it's ideal for blending a browbone highlight into a crease colour, or a quick-n-dirty wash of colour over the lid.
BX-66 Eye Blender (£7.99) – Now this one's an absolute bargain. Does exactly what it says on the tin – a great blending brush and also a viable option for laying colour down on the lid. For less than eight pounds, this one's well worth it.
As I mentioned a couple of times above, these aren't the softest brushes I've ever used by they're not scratchy in the slightest – and for the most part (excluding the BX-60) they really do feel like natural hair brushes and perform with powder products in a very similar way. Overall, Royal & Langnickel have done a really good job of mimicking the properties of natural hair in synthetic fibres and if you're interested in that idea, you should definitely pick a few up to try out.
Royal & Langnickel [R]evolution makeup brushes are currently available on their website and on Amazon UK, and in the very near future they will be available from Beauty Express.
So, are any of the [R]evolution brushes tempting you? Do you prefer natural hair brushes, or synthetic ones?