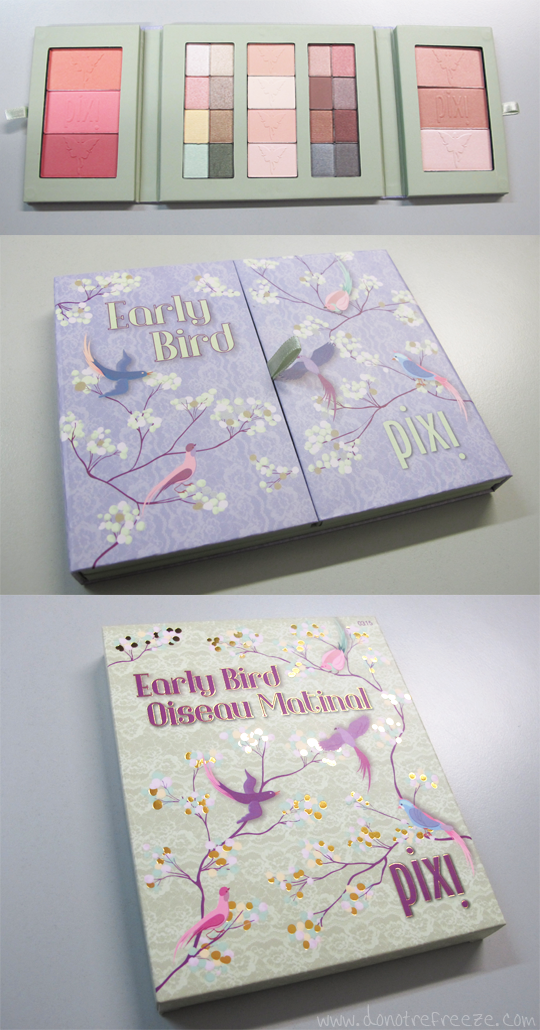 This Holiday 2012 offering from Pixi, the Early Bird Palette*, is bloody wonderful. You know, comparing this to the Fairy Face Palette from Pixi's Spring collection at the beginning of this year, it feels like that should have been the A/W palette and this should have been the S/S palette – but I'm certainly not complaining. It's nice to inject a bit of fresh colour when it's so cold, grey and miserable outside!
First of all, I'm loving the packaging. It's of the sturdy cardboard type, and I love the way it opens; so cute! It contains 16 eyeshadows, 3 blushes, 2 bronzers, a highlighter, and 4.. well, those 4 powders in the middle, I'm not really sure what they are! I've been using the second one down as a brow highlight. I haven't bothered swatching those 4 as they're matte and they all blend quite seamlessly into my skintone so, you know.. but let's look at everything else.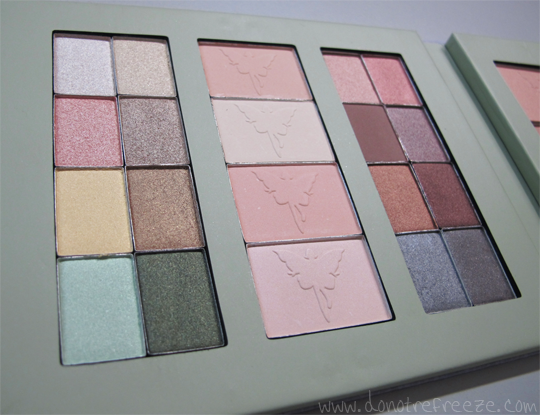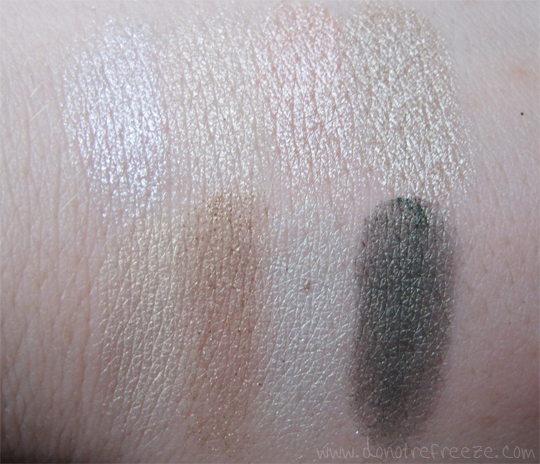 I've been loving the shadows, particularly the ones on the right hand side (second swatch photo) – the colours are quite reminiscent of the Naked palette, some great neutrals and greys with the perfect amount of shimmer.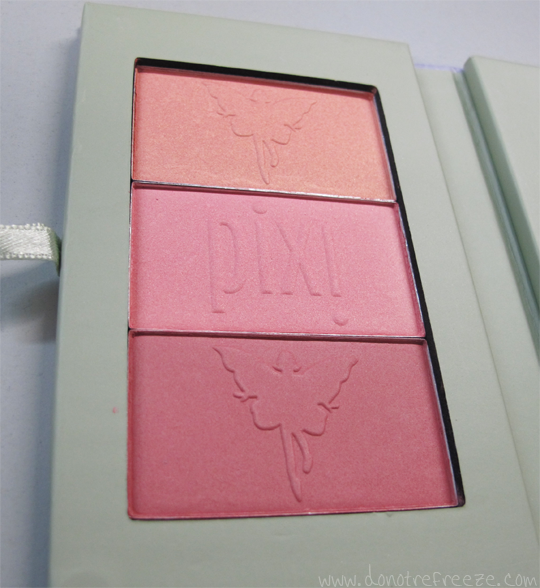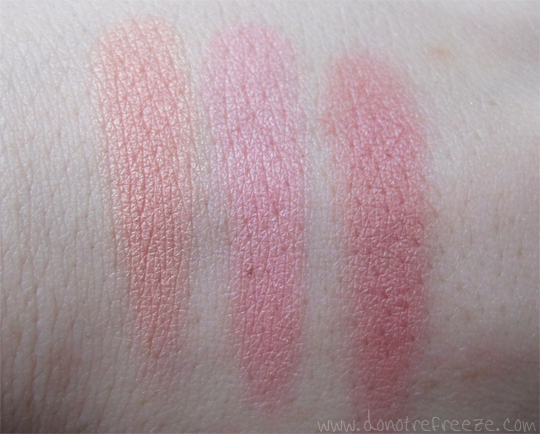 Also LOVING the blushes! They're really nicely pigmented and again, they have just the right amount of shimmer – enough to give a nice lift and glow to the face (definitely welcome at this time of year) but you're definitely not in danger of disco ball face. The berry shade is probably my favourite, I don't have anything too similar to it and it offers a real rosy flush that's perfect for winter.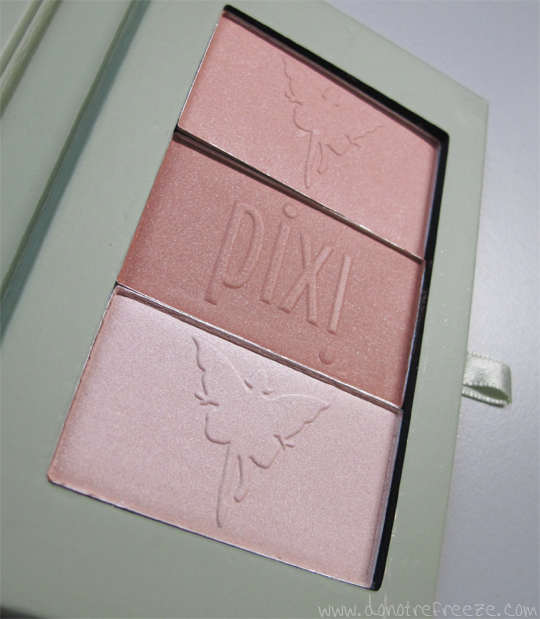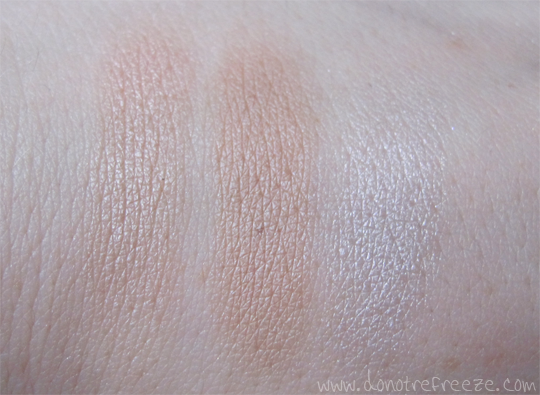 The first bronzer I think is too light and possibly too shimmery to use as a bronzer, but it does work nicely as a highlighter. The second bronzer is again quite light, far too light to use as a bronzer if you're more than a shade or two darker than I am, but again would probably make a good highlighter for dark skin. I really like the lightest powder on this side (which presumably is meant to be a highlighter – whilst my all time favourite highlighter is still Illamasqa Aurora this one is a really nice powder alternative.
Overall, this palette is actually amazing, especially when you consider the price… Prior to this release, I thought Pixi was a little too pricey for what it is (the Fairy Face palette was £32!), but this badboy is just HALF that at £16! Absolute bargain really, you're getting a whole lot of product and a whole lot of variety to create endless looks. It would be a really good thing to take if you were travelling as the only other things you'd need are foundation and mascara. The Early Bird palette would make a great Christmas gift, and I honestly still can't get over what a great price it is. VERY impressed!