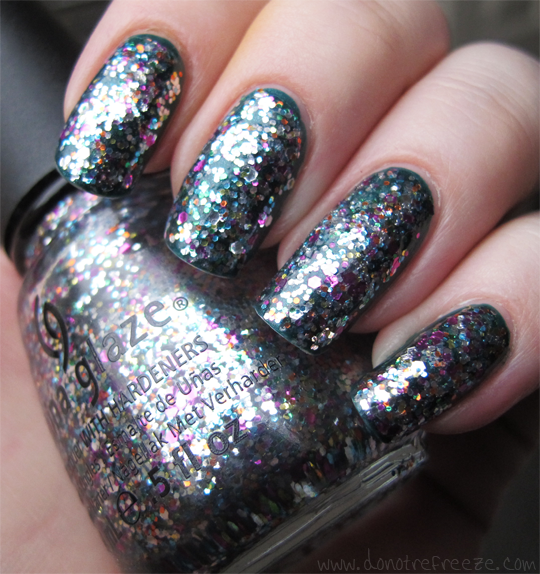 Happy Boxing Day! I hope you had a lovely time yesterday. Just a quick one again today, this was my choice for my Christmas polish. It's Pizazz, from China Glaze's Holiday 2012 that my wonderful New Jersey friend Danielle sent over for our Christmas swap. I got some seriously awesome stuff in that package and I can't wait to share more of it with you in the New Year!
Pizazz is AWESOME. It's a clear base packed densely with glitters – to the extent that you could make it completely opaque in two thicker or three thinner coats. I'm wearing just one coat of it over China Glaze Emerald Fitzgerald*, as I thought a green base would make it just that bit more Christmassy. There's a bunch of different hex glitters of varying sizes, but none are too big so it's easy to apply as you don't need to dab it on too much. There's silver, gold, orange, hot pink, light blue and green glitters in there. I think that's all of them, anyway – there's a lot going on in here so hopefully I haven't missed any out!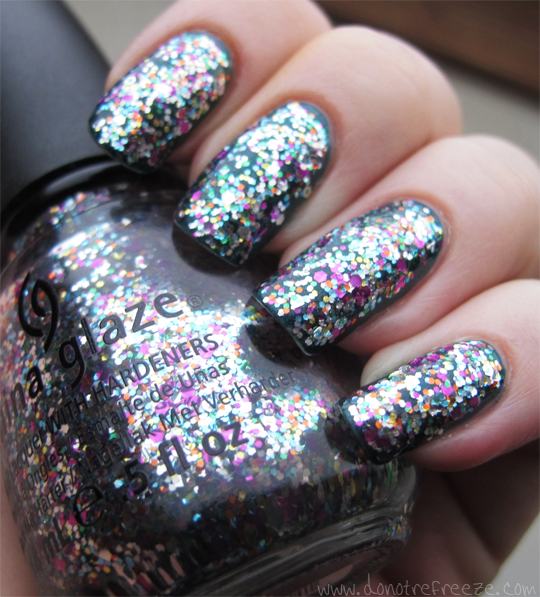 What's been adorning your nails over the holidays?