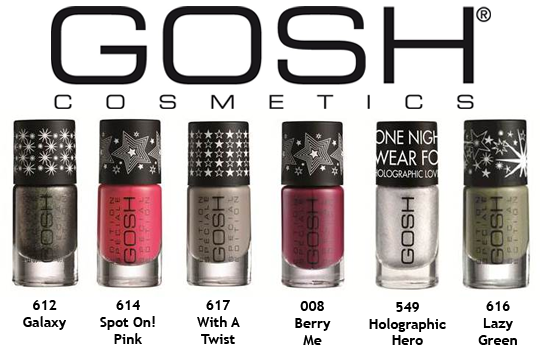 I must say, GOSH have got some really nice polishes out for this season. I have already featured Spot On! Pink back in July with my Saran Wrap Manicure tutorial, so today I'll be focusing on my other favourites from the bunch.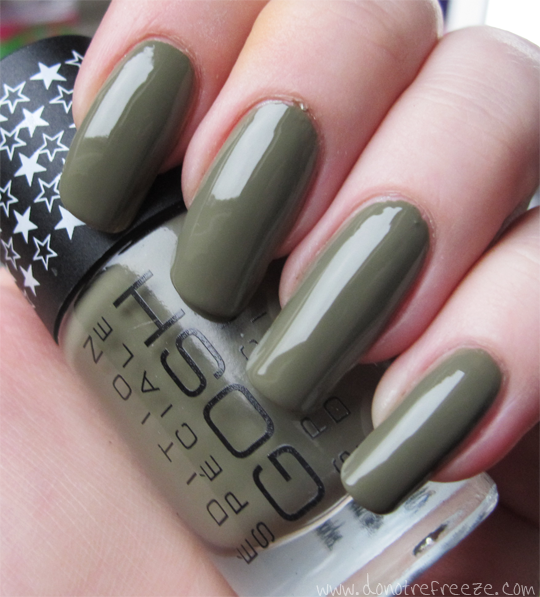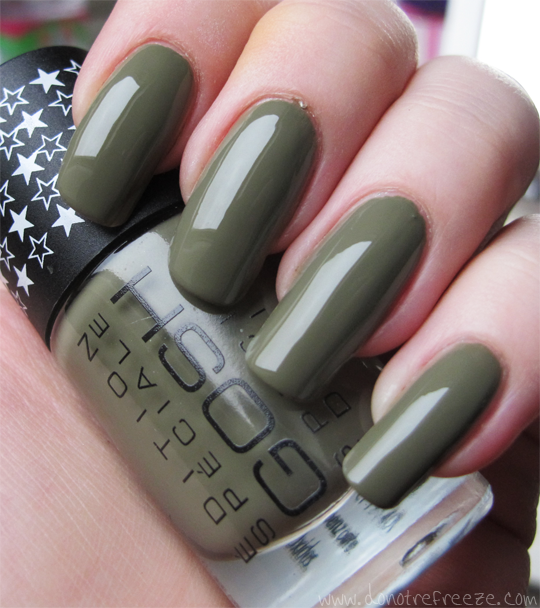 Lazy Green* isn't the sort of colour I usually go for, but it's surprisingly nice. I'm usually all about bright colours, or dark vampy shimmers, or in-your-face glitters. Very rarely do I opt for a neutral shade (is it right to consider khaki a neutral?), but this is quirky enough to satisfy me. Khaki is a shade of green that looks good against pretty muchn all skintones. Colours of this nature usually give me lobster hands but the undertones in this are neutral enough that it works with my cool skin. I bet this would look amazing on dark skinned ladies. Although the brush on GOSH polishes are a bit on the skinny side, Lazy Green applies smoothly and evenly and dries relatively fast. You can get away with one coat if you're careful, but if you're a little more slapdash with your application like me then two thinner coats is perfect.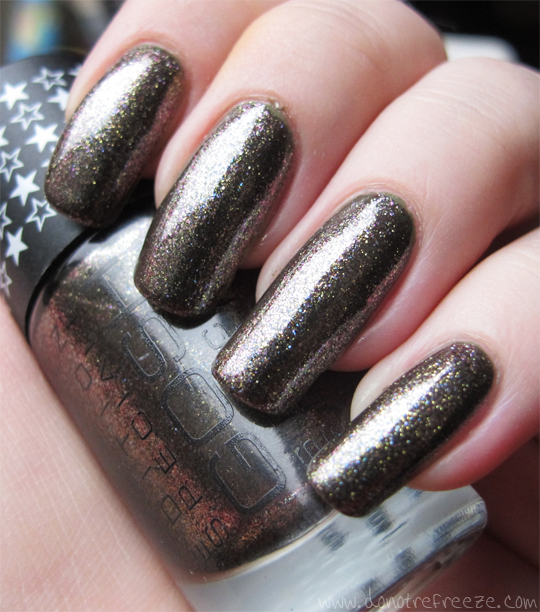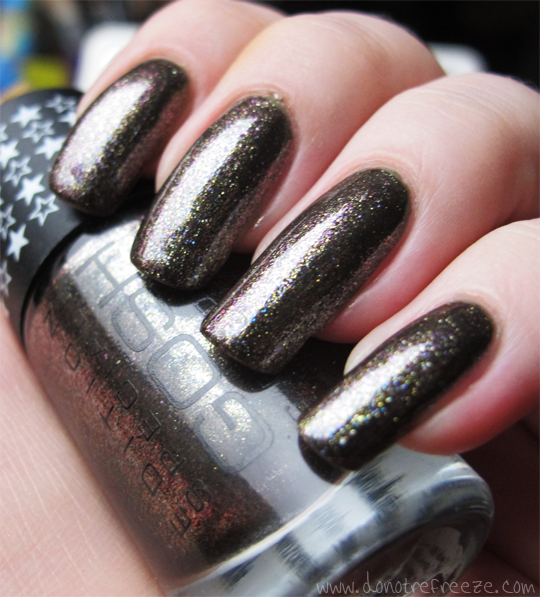 Galaxy* is beautiful! It's really interesting to look at in the bottle but terribly hard to describe. The base colour is as much of a chameleon as the shimmery glass flecks – the base flits between deep bronze, sort of dark gunmetal grey and dark olive green.. and the glass flecks are insane, in my scientific observations (i.e. waving my hands around under the light and going 'oooh!') I noticed gold, green, blue, and magenta sort of flashes. I keep saying 'sort of' – it's just so hard to describe and it's really one that you must see in person. Luckily, the awesomeness in the bottle translates excellently onto the nail and is opaque in two coats.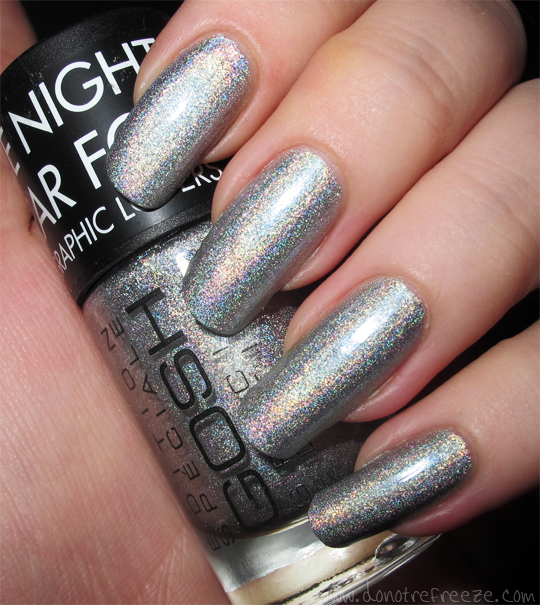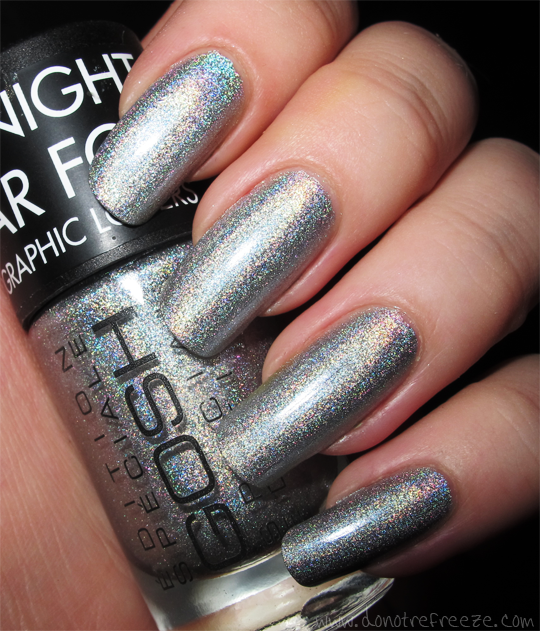 Well, I had to save the best till last didn't I? Holographic is back! Well, under a new moniker – Holographic Hero*. I mentioned the return of Holographic back in July. GOSH Holographic is without a doubt THE best silver holo polish on the market, anywhere – it has the strongest linear holo effect by far. We all know that it's wear time is crapola, but with this re-release GOSH have honestly touted it as a 'one night wear' polish so there shouldn't be any nasty surprises for the unsuspecting consumer. There's not an awful lot to say about Holographic, it's just amazing. Obviously it looks its best in sunlight as all holos do, but as there's apparently no such thing as sunlight in the UK at this time of year flash pictures will have to suffice!
Here's some cool news; GOSH are kindly going to provide one of you lovely lot with your very own bottle of Holographic Hero – think of it as an early Christmas present! This mini giveaway is only open until Wednesday 5th December, so get in quick! I'm afraid since GOSH will be sending the polish to the winner, it's UK only.
Good luck!
GOSH polishes cost £4.99 and are available in Superdrug.
Have you tried any of GOSH's new A/W12 polishes? Which is your favourite?