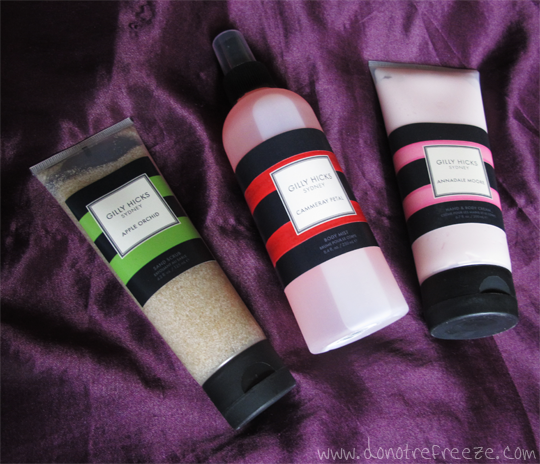 Until quite recently, I'd never ventured into Gilly Hicks (and I've still never ventured into Hollister. I just totally don't get the whole shopping in the dark thing, how on earth are you supposed to see what you're buying? It's just pretentious). I went shopping with my hideously-well-dressed-because-she-looks-good-in-bloody-everything sister, and was dragged in there by her. While she waltzed off to look at hideously overpriced sweats and sleepwear, I naturally had a gander at their body products. They usually cost £12 each, but they were running a promotion of 3 for £18 so I thought they were worth trying out. Turns out they're super nice products actually!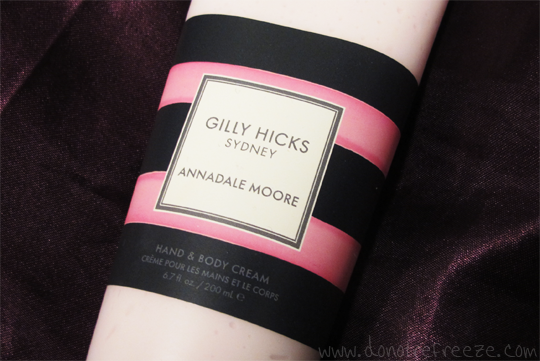 Annadale Moore Hand and Body Cream contains a blend of blackcurrant and mango which you'd think would make it a bit overpowering, but it's greatly toned down by the soft amber to create an overall light, sweet scent. It's really nice, almost like bubblegum in a way but not like cheap nasty one penny bubblegum. I prefer it as a body cream as I think it's a bit thicker than I'd like for my hands.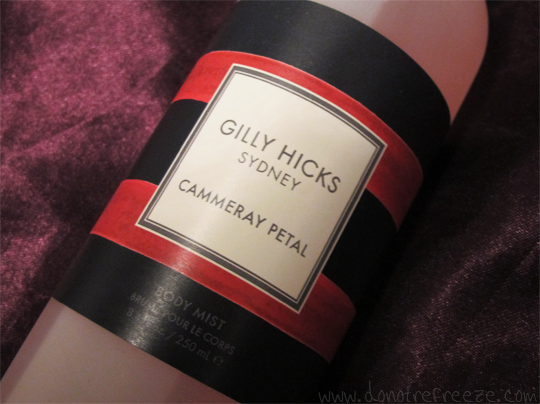 Cammeray Petal Body Mist is a joy to spritz all over when you've stepped out of the shower. The scent lingers for a surprisingly long time, obviously not as potent as a perfume but I do still occasionally catch a whiff of it on my skin several hours later. This is super fresh and fruity, with notes of raspberry, plum and pear that are softened a bit by a hint of teakwood. Really lush – and nice as a cheeky room spray too!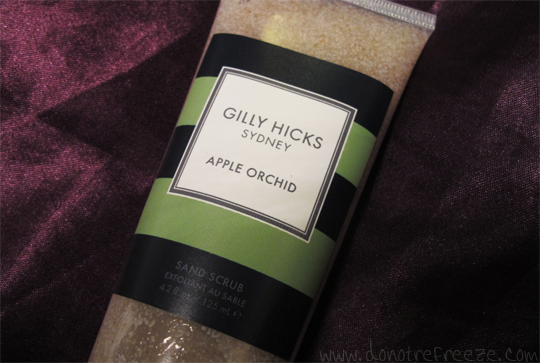 My favourite is the Apple Orchid Sand Scrub for sure. I can't be doing with weak body scrubs, they've gotta be properly scrubby and what's better for the job than sand? Nothing, that's what. I love having a good buff over my shoulders, elbows, knees and feet in the shower with this and the scent is so up my street. Crisp apple, juicy pineapple, gentle coconut orchid, smooth vanilla and I think, unless my nose deceives me, that there's a hint of caramel in there too. It actually smells good enough to eat, but I'm not going to try that because Colin once convinced me to taste the Body Shop Chocomania body butter and I nearly barfed. So lesson learned – but this smells amazing.
These are totally worth grabbing while they're on offer, especially for stuff like Secret Santa gifts or stocking fillers – and for adding yet more lovely things to your probably already overflowing bath and body arsenal!