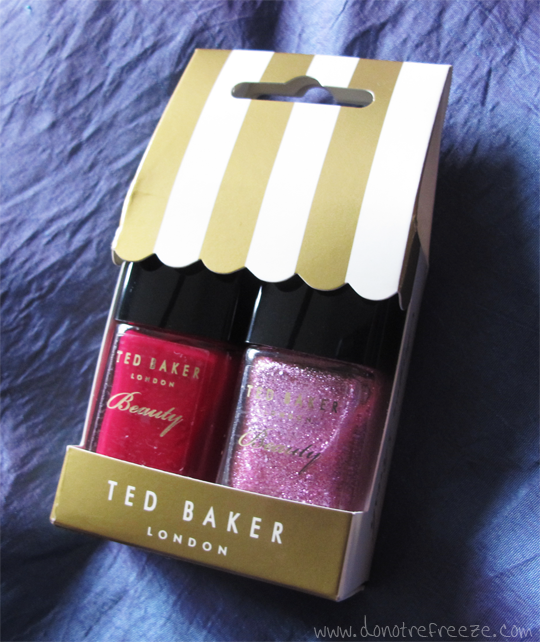 Ted Baker is a name on a lot of people's lips at the moment, thanks to all their fantastic new releases including purse size Eau de Toilettes (LOVING the fruity and violetty Cate, by the way), and now these adorable glitter nail duos.
Each duo comes with a block colour, and a stunning co-ordinating glitter. This particular one is the Cherry Bomb duo*, which is also the name of the gorgeous deep berry pink polish. The delightfully sparkly pink glitter is called Sugar Rush, and I like it rather more than I thought I would at first glance! The glitter lays smoothly on the nail and comprises small hex glitters and tiny glitter particles, all in the same pink shade. On paper, it sounds like it should be pretty boring for a glitter but it looks so pretty over Cherry Bomb.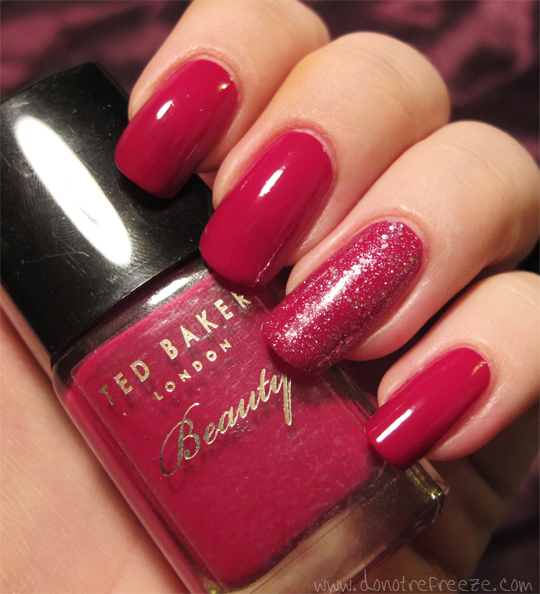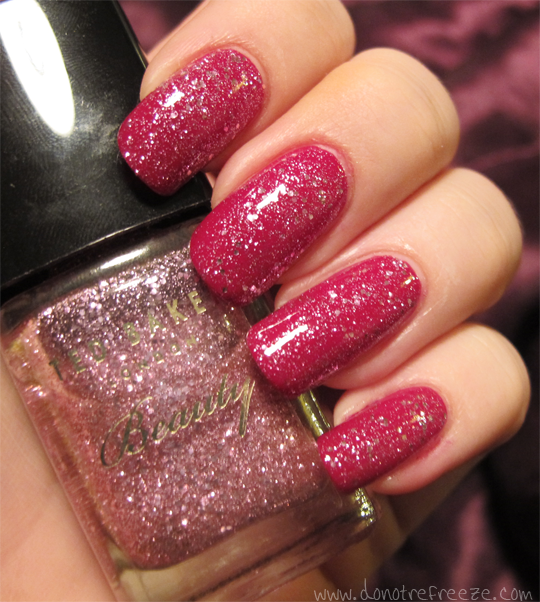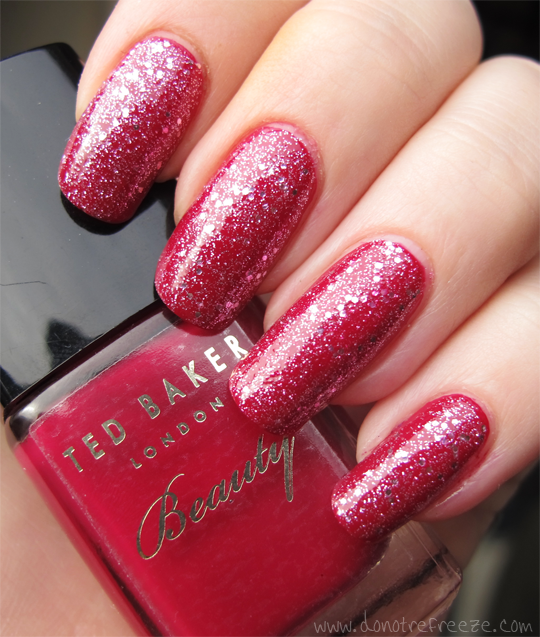 When I first applied it, I just applied Sugar Rush as an accent on the ring finger, but the following morning I just added it to the rest of my nails too as I liked it so much. I love how you can really see the difference in the sizes of the glitters which is what makes it interesting, but as glitters go it's still pretty subtle and I like that.
I really, really like this duo and would definitely recommend picking one up – they're priced at £8.50 which is pretty good value really, available in Boots and selected Ted Baker stores. They would also make great gifts for polish lovers in your life, or for office Secret Santas; so if you want one, snap it up quick 'cause I think this are going to be really good sellers! The other two duos are Blue Moon + Space Dust, and Golden Girl + Totally Twinkie. I've definitely got my eye on the Blue Moon duo – gorgeous!