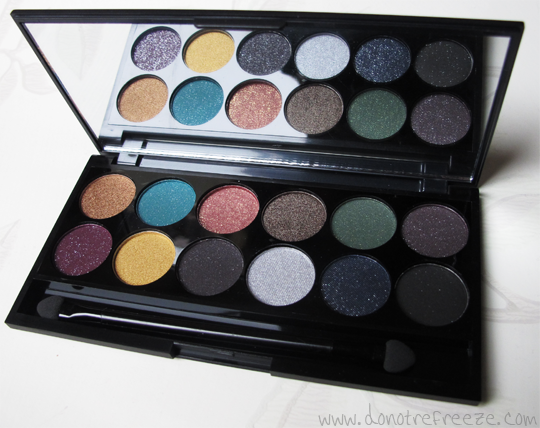 I swear I'm losing track of all the new products that Sleek MakeUp are releasing this year – there's been an absolute truckload! The latest one on the scene is the Sparkle 2 i-Divine palette – and if you're a fan of glitter (which frankly everyone should be at this time of year) then it's a winner.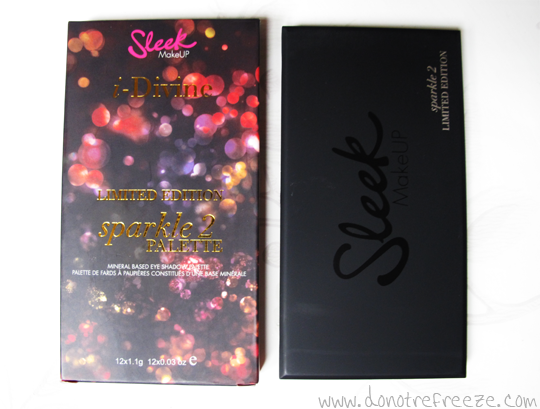 You might remember the original Sparkle palette from 2010 – and if you own it, you may well be feeling a bit of Deja Vu. 7 of the 12 eyeshadows in the Sparkle 2 palette are duplicates of shades in the original Sparkle palette. I haven't quite decided whether I think this is a good thing or a bad thing – on one hand, the quality of the Sparkle 2 palette in terms of smoothness/ease of application etc far surpasses that of the original (honestly I think the i-Divines get better and better every time they release one), and obviously this gives a second chance to own 7 of the original shades in an improved formula to those who missed out two years ago. On the other hand, it does seem a bit lazy…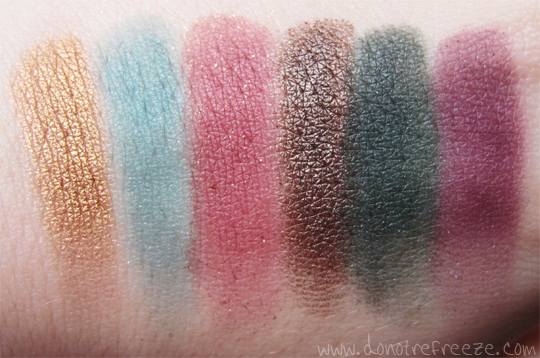 Chocolate Penny, Blue Spruce, Mulled Wine, Truffle, Mistletoe, Illusion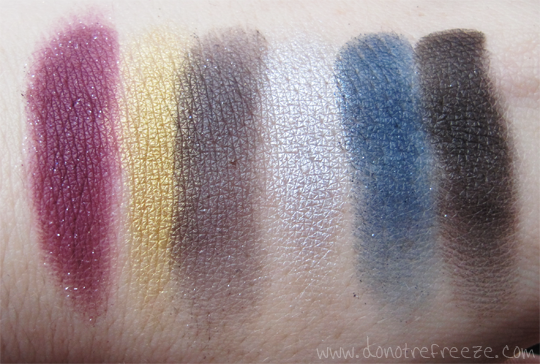 Festive, Gold Ribbon, Glitz & Glamour, Tinsel, Twinkle, Starry Night
The duplicate shades are Mistletoe, Illusion, Festive, Gold Ribbon, Glitz & Glamour, Tinsel and Twinkle.
I do think the range of colours and finishes in this palette is better as it's more varied – the original palette lacked any shimmers apart from the silver and gold (Tinsel and Gold Ribbon). I do really like the finish of the glitter shades, though – matte shadows with a silver glitter overlay which reminds me quite a lot of the Inglot DS eyeshadows. This means that looks created with these shades will have the benefit of not being overly frosty or shimmery, but still with a nice touch of sparkle.
Sparkle 2 is definitely a good one to pick up to carry you effortlessly through the party season – but due to the 7 duplicates I can't say I really think it's worth picking up if you already own the original Sparkle palette.
Sleek MakeUP Sparkle 2 i-Divine is out on the 5th December priced at £7.99 and available from Superdrug stores and online.
Will you be picking up the Sparkle 2? Do you own the original?