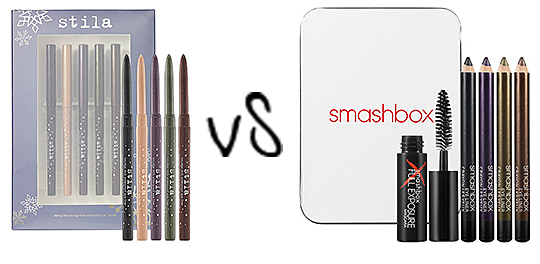 So, let me set the scene for you. Recently, vouchercodes.co.uk's lifestyle magazine Most Wanted got in touch to ask me to compare two beauty gift sets. I don't know about you, but every year I find it harder and harder to buy good presents for people, particularly fellow makeup aficionados – because we're all very discerning and you wouldn't want to give something as a present that you wouldn't love yourself, right?
I chose to take a look at two different eyeliner sets, because quite frankly I am a slag for pencils. In the red corner, we have Stila's Seeing Stars Smudge Stick Set*, and in the blue corner we have Smashbox's Studio Pop For Eyes Set*. Ready? Ding ding!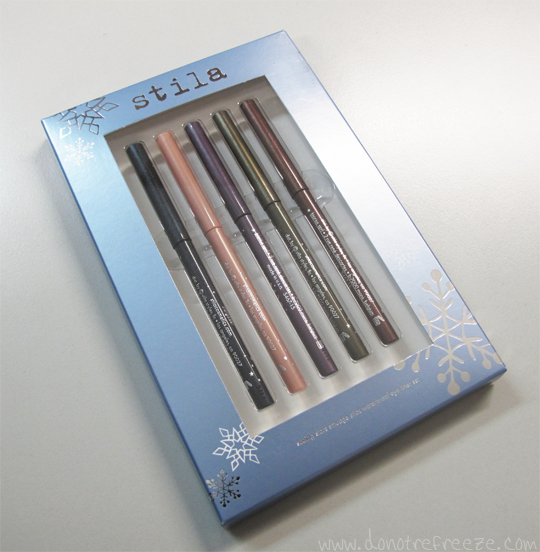 Let me start by saying that the Seeing Stars set is absolutely phenomenal value. It contains 5 full sized Smudge Sticks, which usually retail at £13 each. This set costs a measly £25, so essentially you're paying for two and getting 3 for free – a saving of £45. Amazing stuff. You get a great range of colours too – fantastic for neutral looks with a pop of purple and green for good measure.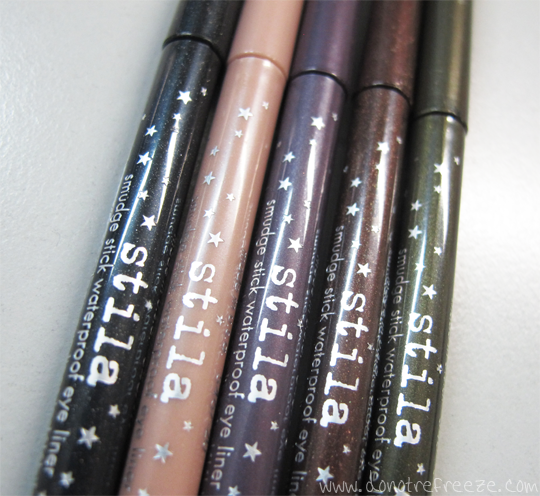 Smudge Sticks are fantastic liner pencils, they offer awesome pigmentation and show up pretty well in the waterline, which is important to me. I like the twist-up mechanism as it means you don't need to sharpen them, but you could argue that you'll never be able to get a really precise line with these as you can't sharpen them to a fine point. However I don't think that's important, as pencil eyeliners are typically used for more smudgy looks. Leave the precision to liquid liners!

L-R: Stargazer, Angelfish, Tetra, Oscar Fish, Moray
As you can see, these are all beautifully pigmented and the best thing about Smudge Sticks is their staying power. You get about 30 seconds of blending time where they remain creamy on the eye, but after that they set fast and won't be going anywhere until you want to remove them. This means they also make amazing eyeshadow bases, as I did in the look below. I used Angelfish as a base on the lid, Tetra on the upper lashline, Moray on the lower lashline and Stargazer in the waterline.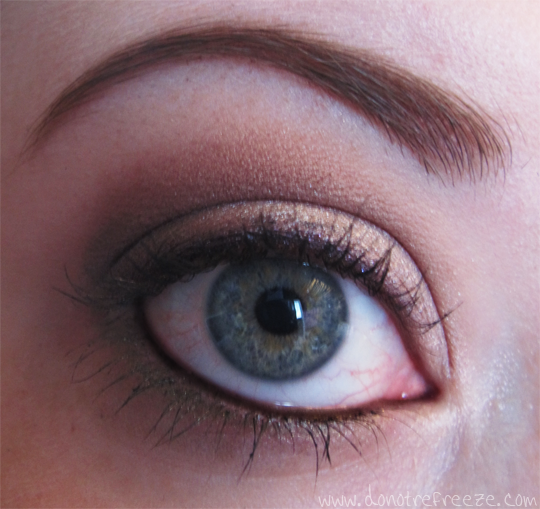 Overall, I give the Stila Seeing Stars Smudge Stick Set a well-deserved 5 Stars. It's a great gift for anyone who likes their eyeliner!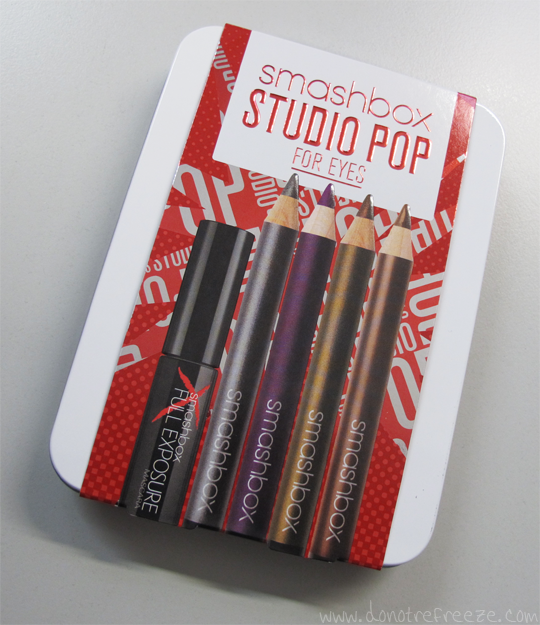 I can't speak as definitively about the value of the Smashbox Studio Pop For Eyes Set. It costs £19.50, but I can't actually find the eyeliner pencils available separately. The closest product of theirs that I found costs £14 for each liner, but bear in mind that none of the products in this set are full size. They're certainly not mini sizes, more like half sizes.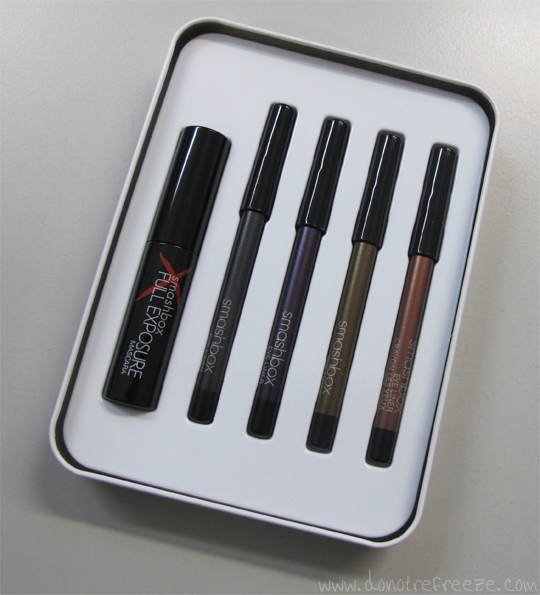 Along with four eyeliner pencils, you also get a Full Exposure mascara making this set the ideal one for travelling. These are traditional pencils that you sharpen, as opposed to twist up ones.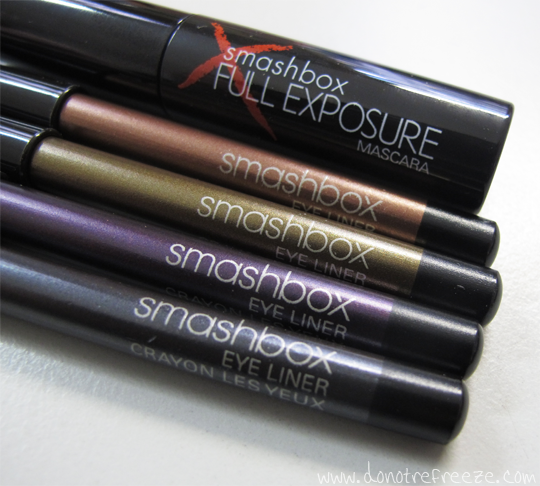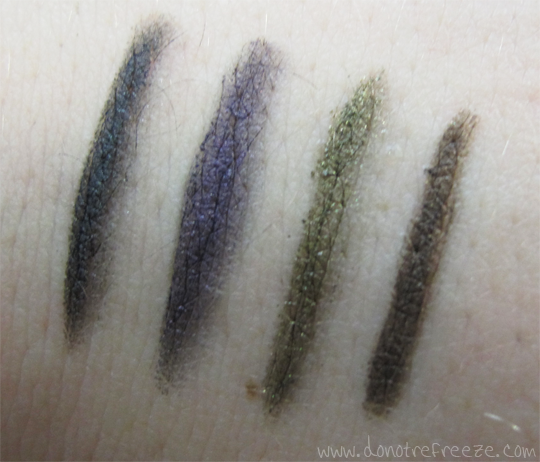 L-R: Graphite, Imperial, Antique Gold, Bronze Citrine
I do like these colours – but they have pros and cons. For me, I prefer the colours of the Stila liners because they're brighter and more saturated, but this means that the Smashbox set would win out for anyone who prefers their colours a little more deep, dark and sultry. The colour scheme here is really quite similar to the Stila set, especially since Antique Gold looks more like an olive green to me! These are long lasting, but less blendable and fare slightly less well as eyeshadow bases due to this. The Full Exposure mascara didn't blow me away, but to be honest I'm not the person to talk to about mascara because NOTHING looks good on me, every mascara just makes my eyelashes fall flat.
In the look below, I used Antique Gold as a base on the lid, Imperial as a base in the crease, Bronze Citrine on the lower lashline and Graphite in the waterline.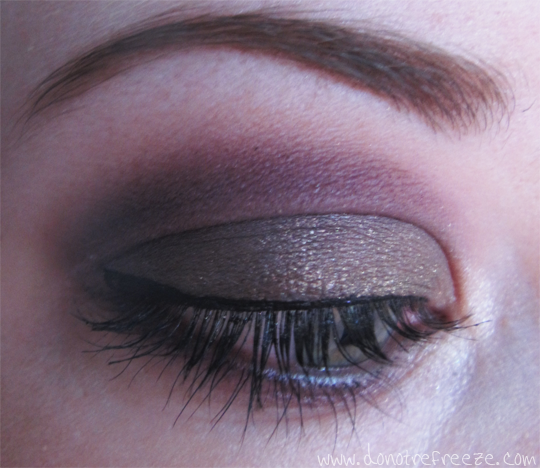 Overall, whilst I like the Studio Pop set I do have to give it 4 Stars, if only because my personal preference is for slightly brighter colours and that the value for money with the Stila set is absolutely phenomenal.
I still maintain that both sets would make an excellent Christmas gift for beauty aficionados in your life – and whilst I personally prefer the Stila set, the Smashbox set is admittedly a better all-rounder for its inclusion of a mascara, slightly 'safer' colours and handy travel sizes.
Overall verdict? Despite my preference in the scoring, I have to say – It's a tie!.
Both sets are available from Boots.com.