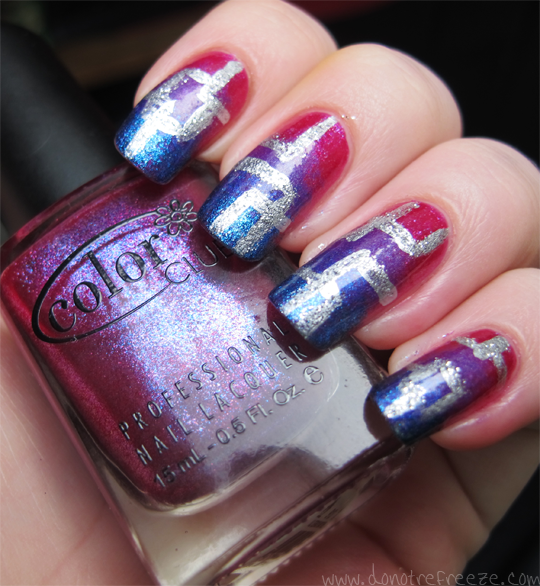 I definitely didn't have any particular direction or design in mind when I did these nails, but I took pictures as I went along and I think they turned out okay! They're very, very easy (of course!) and would look awesome in loads of different colour combinations. I kinda wish I'd have done the silver parts with black instead, but hey, hindsight is a pain.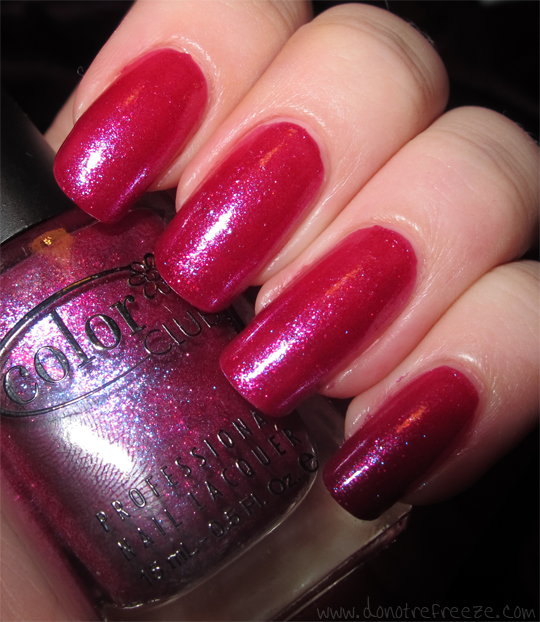 Start with a clear base coat followed by your base colour. When selecting the polishes for your gradient background, be mindful of their finish and how they will work together – go for three shimmers, or three cremes etc. I used three shimmery glass flecks. The base colour is Color Club Ulterior Motive.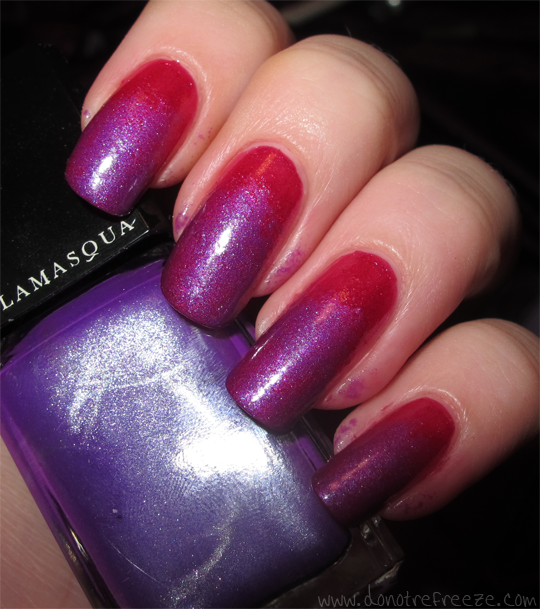 Sponge your second colour about two thirds of the way down the nail – this is Illamasqua Poke.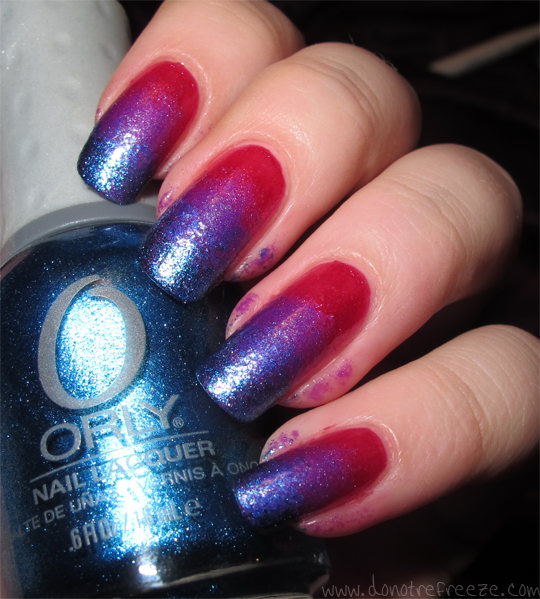 Sponge your third colour onto the top third of the nail – this is Orly Sweet Peacock*. You could totally clean up the edges and add a topcoat at this point, because gradient nails are always awesome!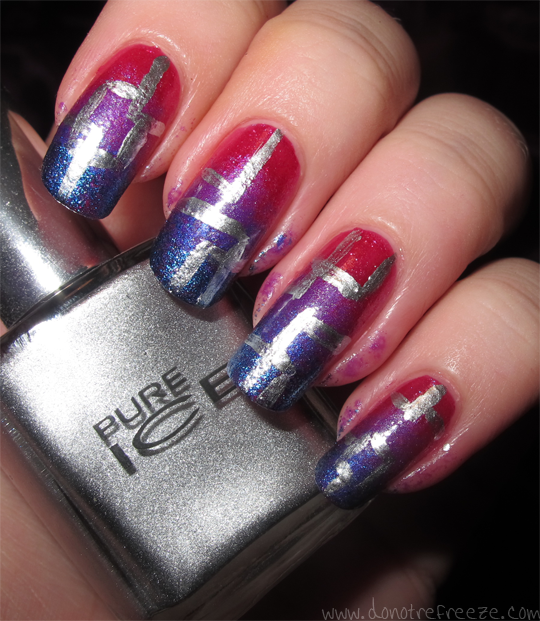 Using a silver striping polish or a silver polish and a nail art brush, carefully draw in some overlapping square/rectangle shapes on each nail. I definitely should have paid a bit more care and attention here as they're a bit messier than I'd like, but oh well. I used Pure Ice Silver Mercedes and a separate brush, as I find that most silver striping polishes just aren't opaque enough.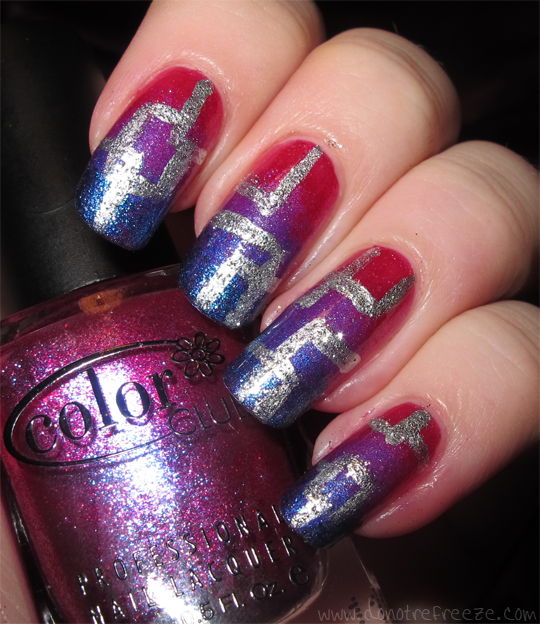 Totally optional, but at this point I added some glitter with a sparkly silver generic striping polish. Then clean up your edges, apply a topcoat et voila!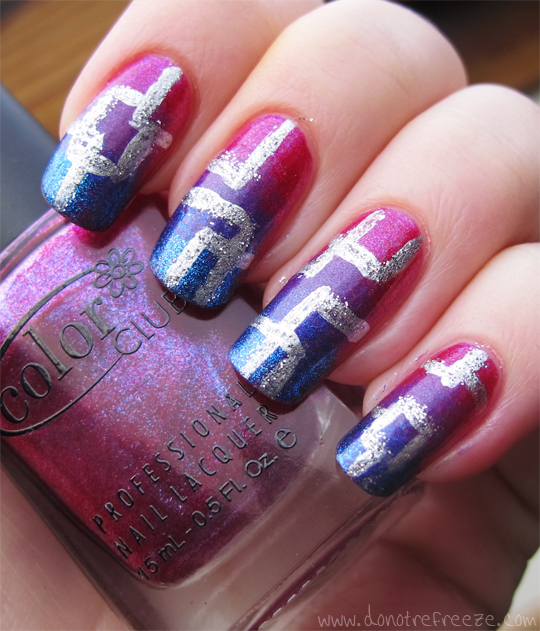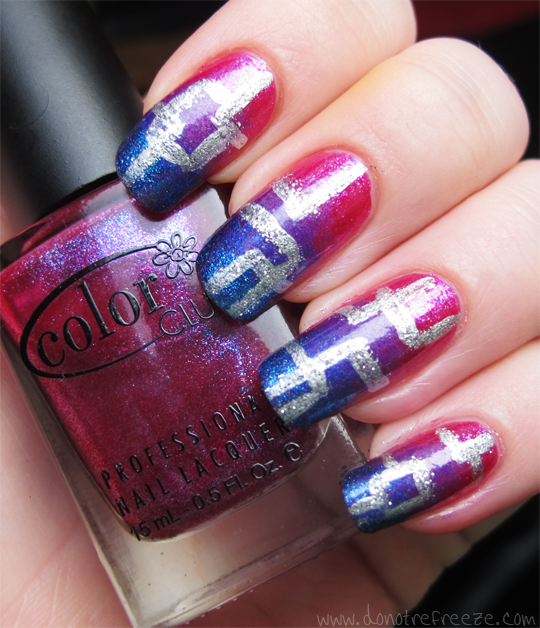 What do you think? Would you give this a go?