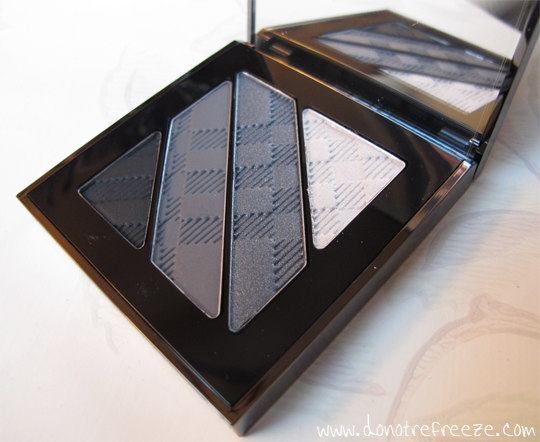 Whilst Inglot undoubtedly make my favourite eyeshadows of all time for just £4.50 a pop, I do love to indulge in some more expensive cosmetics every once in a while. I don't really buy designer clothes, bags or shoes or anything so expensive makeup is my little bit of luxury. Some of my favourite pricier eyeshadow palettes are Illamasqua Complement, Clarins Odyssey and now, a new kid on the block – Burberry's Complete Eye Palette*.
This gorgeous new eyeshadow quad from Burberry in No1 Smokey Grey is the most expensive eye palettes I own, at an eye-watering £40. But the whole purpose of trying it out was to decide if I would be happy to part with such a large chunk of cash for one as a payday treat.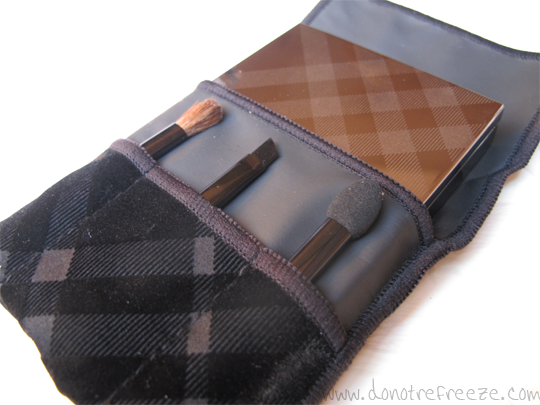 Let's start off with the packaging. It certainly looks as though it's worth its price tag; from the sumptuous velvet pouch and mini brushes (which are actually okay to use), and the embossing on the shadows themselves, right down to the mirror-like finish of the compact and magnetic closure, it's quite the thing of beauty! Top marks for presentation, but naturally the formula needs to be top dollar too.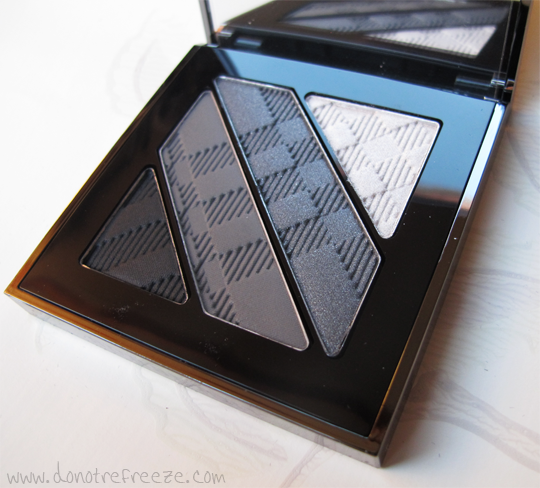 I'd not tried Burberry's eyeshadows prior to this palette, but I know that their formula is called 'Sheer Eyeshadow'. This instantly gave me the preconception that these colours just wouldn't pack enough punch for me (you know I can't be dealing with unpigmented shadows, especially expensive ones!) – but I'm very happy and very surprised to report that they aren't lacking in the colour payoff department at all. They aren't scarily pigmented – it's easy to apply a soft, gentle wash of colour with a light application but the silky-satin-smooth formula makes them really buildable so you can amp up the colour if you want to.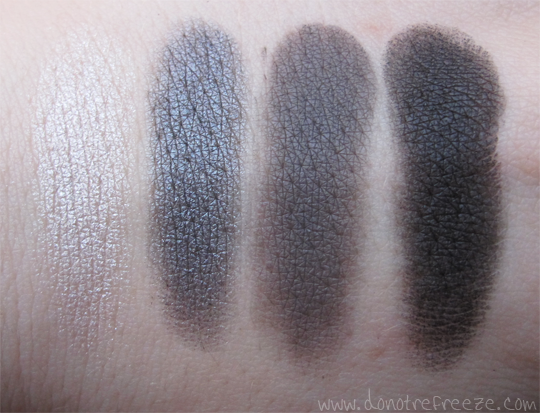 The colours feel so lovely on the skin, so light and satiny. They actually feel expensive, if you know what I mean! They blend together like an absolute dream and stay colour-true on the eye throughout the day. I love that there's everything you need for an easy smokey eye look in here. The icy highlight, the beautiful satin finish grey, the shimmering gunmetal and jet black are pretty much foolproof for creating a glamourous but understated monochrome smokey look. That's pretty much what I went for in the look below: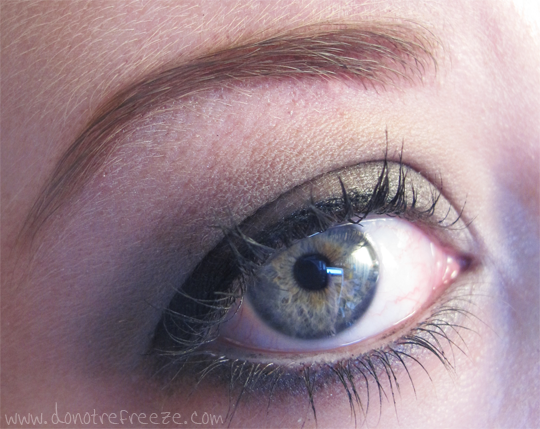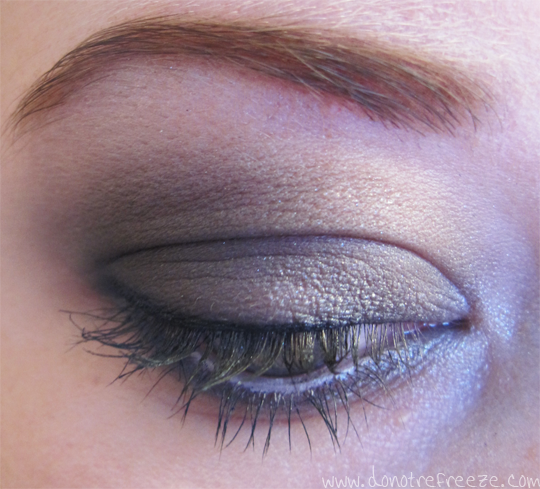 So, would I spend £40 on one? The answer is probably yes, but only as a payday treat and as long as I didn't have any super important outgoings that month! It's worth considering that Burberry's single eyeshadows are £23 each it's a really good saving to buy four shades together in the palette. It would also make a wonderful gift for the eye makup lover in your life, so do keep the Burberry Complete Eye Palette in mind when you're struggling for ideas this festive season. I have two more of these beautiful palettes to show you soon, so keep an eye out – I can't wait!
Burberry Complete Eye Palettes and the rest of the Burberry Beauty range is available from Burberry.com and selected retailers worldwide – I think it's in Harrods!