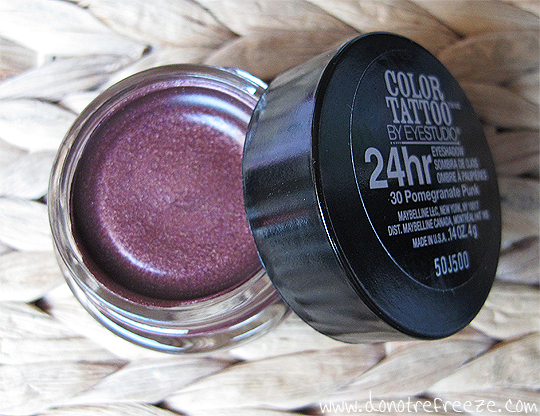 Quite some time ago, I posted about the Maybelline Colour Tattoo cream eyeshadows in Turquoise Forever & On and On Bronze (aka Tenacious Teal and Bad to the Bronze in the US, which frankly I think are much cooler names). As always with exciting drugstore releases, we had to wait several months in the UK for these to be released after they hit shelves in the US, and predictably we only received a handful of the shades our transatlantic cousins have. Siiigh. The one I really wanted was Pomegranate Punk, but quelle surprise, it wasn't released in the UK. It's been a long time coming, but I finally have it. Good old Danielle to the rescue again! Thanks girl :-)

Swatched normally, blended out
I'm not going to talk about how the Colour Tattoos last or anything like that – if you want to see more of a review on them, do refer back to the post linked above – mainly because I don't want to repeat myself too much. I am SO super happy to own this colour now, it's been on my wishlist for such a long time! I am a really big fan of red/plum/burgundy type shades on the eyes, so I'm also super pleased that these colours are a huge trend for this season. I know the more specific trend is these sorts of shades on your lips, but what can I say, I prefer eye makeup to lipstick!
Whilst I'm not exactly thrilled about the onset of another cold, rainy autumn and winter I do like that it gives me more of an excuse to wear darker, heavier eye makeup. Frankly I wear what I want when I want so if I fancied a smokey eye in the daytime during the summer, I did it – but I do know that looks like these fit in much better with the colder seasons.
In the EOTD below, I used Pomegranate Punk on the lid and lower lashline as a base, and set it with Inglot eyeshadow Pearl 452. In the crease, I used Illamasqua's Forgiveness eyeshadow and Inglot 63, then a matte cream brow highlight with Inglot 353. Lastly, I used Chanel Illusion D'Ombre in Mirifique for a super smudgy smokey liner, then I tightlined and applied a crap ton of mascara.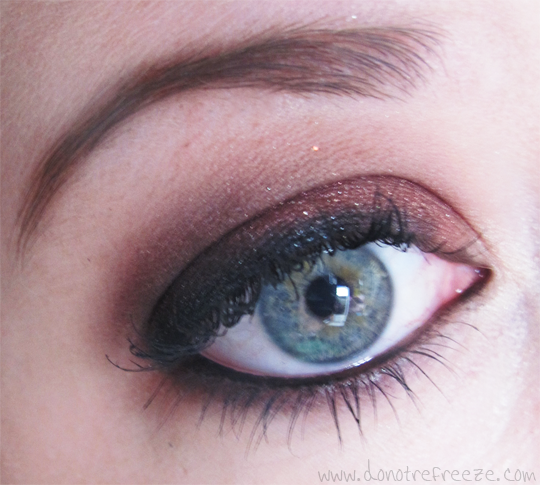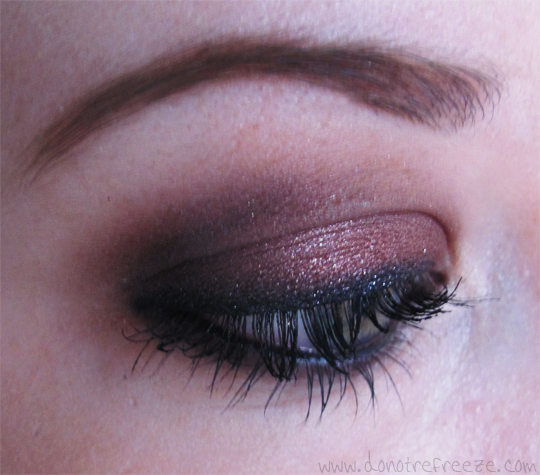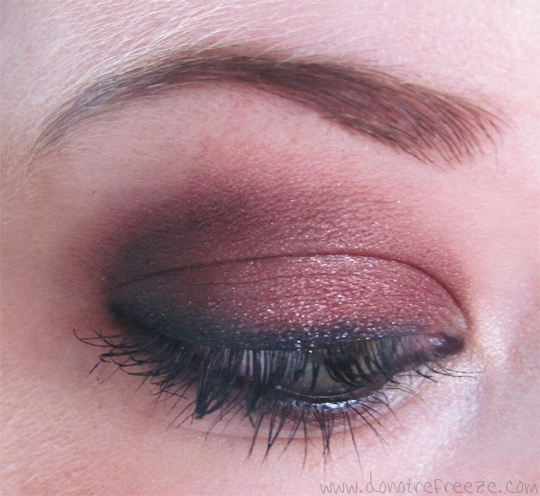 I love this look, and I think it's one I'll be rocking a lot this season. What do you think? Do you like heavy eyes or are you a bit afraid of wearing them? I know a lot of people are – but it's worth giving it a try. It's only makeup, you can take it off if you don't like it!