I've recently shown you the eyeshadow palette and nail polishes from Avon's winter 2012 Arctic Goddess collection, but today I want to share something from their permanent range – Ideal Flawless Foundation*.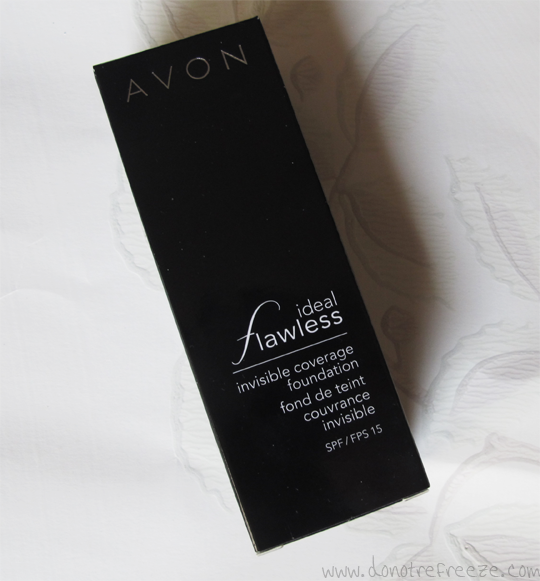 I think this was launched at the beginning of the year as I seem to remember seeing quite a lot of reviews for it around February/March time, but as always new products become old products and people stop talking about them – so hopefully this post will be a nice memory-refresher! At the Avon Arctic Goddess launch event last month, I was a bit undecided as to which of the two lightest shades (Light Pink and Ivory) was most suited to me, so I asked an MUA there. Predictably, after she matched me, I ended up being a mix between the two shades… but honestly, I can get away with either shade if I don't feel like mixing them. Equal amounts of the two mixed together do create a perfect match though, and since the foundation costs just £12 it wouldn't be a bank breaker to buy them both.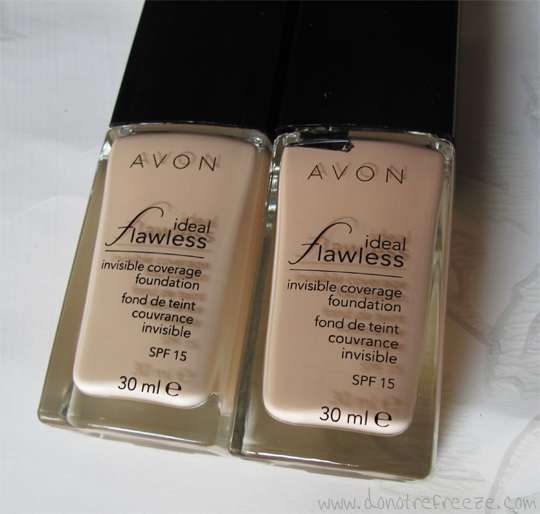 Left: Ivory. Right: Light Pink.
Avon describe Ideal Flawless as a full-coverage foundation, but I don't think it is. I always prefer light coverage foundations, so it does feel a little fuller than I'm used to but I know that by most people's standards it's not full coverage, more of a medium. If it doesn't offer enough coverage for you though, it builds nicely so you can quite happily layer up on the areas where you need more coverage.
When I first applied Ideal Flawless with a Real Techniques Buffing Brush, it felt far far too heavy so I had to take it all straight off. I tried again, this time applying it with clean fingers and this was much better for me – the heat from my hands helped to melt the product into my skin and appear not so heavy before giving it a last little buff into the skin with the brush. This application is what's in the below picture, to give you an idea. I keep going on about it being heavy – it's really not, I'm just so used to light coverage! If you like medium to full coverage, you'll love it. I love it too – I just need to soften it a little to suit my tastes better. It's worth the effort though, as it really does blend beautifully into the skin.
One little negative: it will cling to dry patches like no one's business, but this happens with most foundations really. It's a non-issue as long as you prime well beforehand (I'm currently coveting Nivea Express Hydration Primer!) – and it's totally outweighed by all the positives. The packaging is great, it looks a lot more expensive than it is; the coverage is workable to your tastes; it's oil free which is always a plus for me; it has SPF15; the finish is lovely and sort of satin-like, not too dewy and not too matte – there's nothing not to like really. There are 16 shades in the range, so you should definitely find a good match – like I said, although my *perfect* match is a mix of two shades I can easily wear either of them alone.
Here's the obligatory before and after!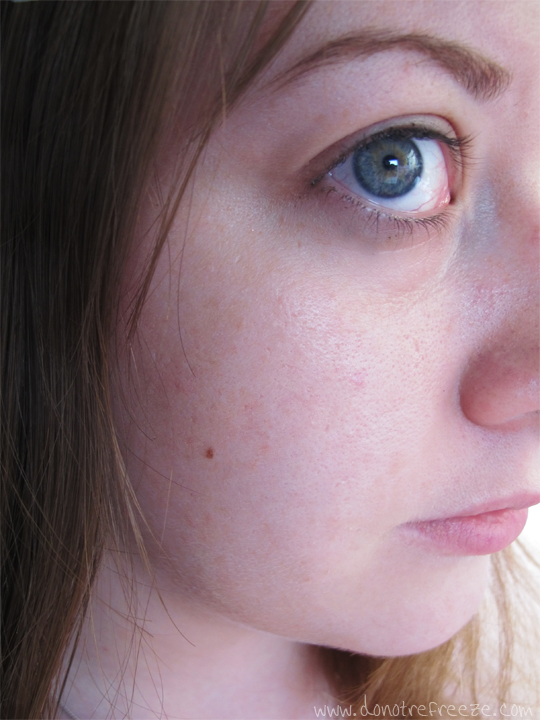 So what do you reckon? Are you tempted to try Ideal Flawless? Have you tried it already? It usually costs £12 for 30ml, but I noticed that it's currently only £7 on the Avon site – so now is the time! I'm not sure if it's £7 in the catalogue too, but worth a look!