Polishgasm: Color Club Ulterior Motive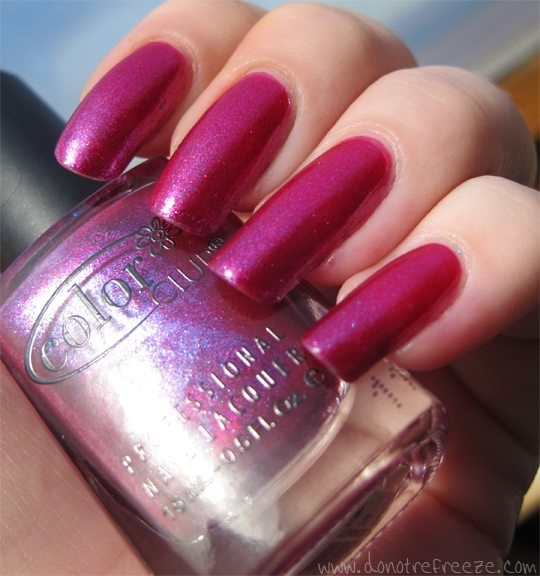 Phwwoooaarr! This is Color Club Ulterior Motive from the Alter Ego: Keep It Undercover collection which I think was for SS11? I had a bit of a list of discontinued Color Clubs that I was lusting over, and amazingly my lovely New Jersey friend Danielle managed to get hold of this one for me, and a couple more – one of which I am VERY excited to show you soon.
This one totally blew me away though, it's absolutely flawless. A gorgeous fuchsia pink full of blue and purple glass flecks, perfectly opaque and smooth in two coats, what's not to love? It really glows. LOVE IT. Enjoy!