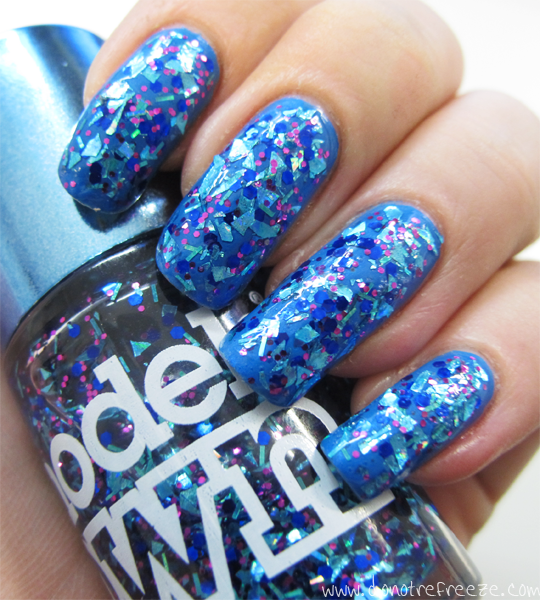 Here's part 3 of the Models Own Mirrorball collection! I have previously reviewed Boogie Nights and Hot Stuff, so be sure to check those out.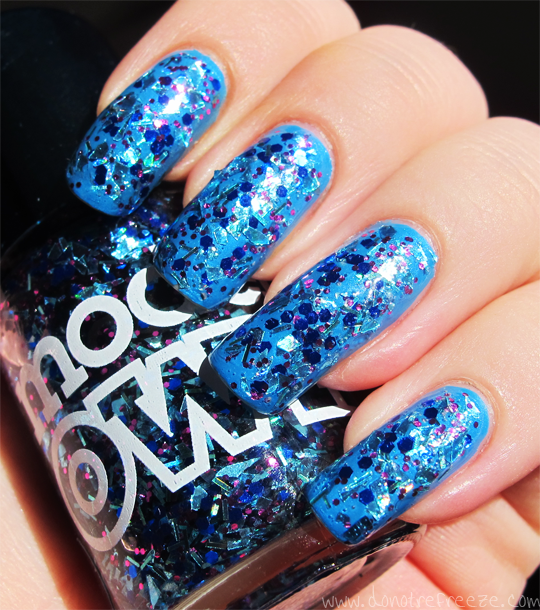 Freak Out is AWESOME! In here we've got holographic light blue shards, then some colbalt blue squares and hex glitters of about the same size. To break up the colour palette, there's some smaller fuchsia pink hex glitters. Lastly, there's some light blue holographic bar glitters! I love that, we haven't seen bar glitters in any of the Mirrorballs so far so it makes a nice change from the other two I've worn. I wore it over Avon Arctic Waters* in keeping with the blue theme.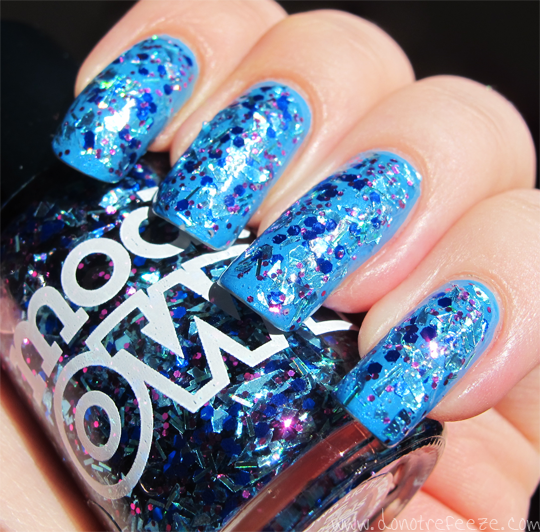 My favourite pieces though, in all the polishes, are the holographic shards. Even though they can be a bit of a pain in the arse to place strategically and even though they can sometimes stick up through your topcoat, they are really unusual and definitely not something you usually see from anyone other than indie polish creators. The shards are what really set the Mirrorballs apart from any other glitter polishes on the market.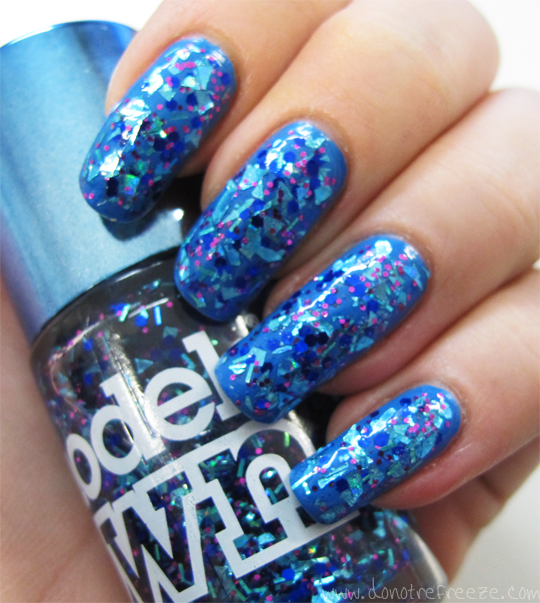 There's not much to say that hasn't already been said in my earlier posts on Boogie Nights and Hot Stuff, but I'm definitely loving this one. I'll be saving the last two shades (Disco Inferno and Dancing Queen) for later in the year as they're a bit more festive and I've also completely done my nails in with the constant glitters. It's not the glitters themselves that did the damage, I think it was all the acetone I'd been using to get them off that dried my nails out and caused them to become brittle because I've had some serious breakage. I have one more polish post with my long nails still to come, then I'll be posting shorties for a little while! :-( Ah well, a bit of Chic will cheer me up!