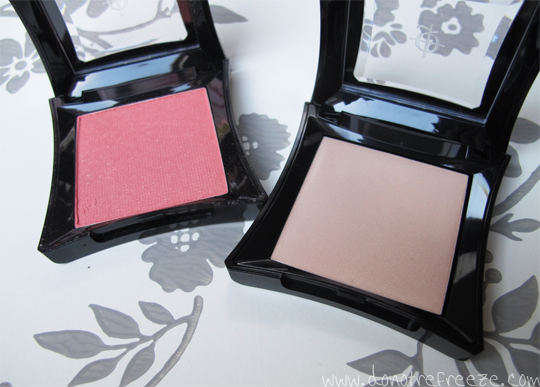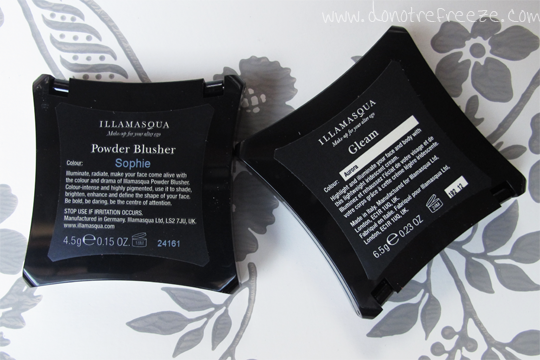 I'm still not over the Illamasqua Generation Q collection. No question about it, definitely my favourite release of the year, hands down. I've gushed enough about how much I love the messaging and the collection as a whole in previous posts, so today I want to rave about two of the face products I bought from the collection – Powder Blush in Sophie and Gleam in Aurora.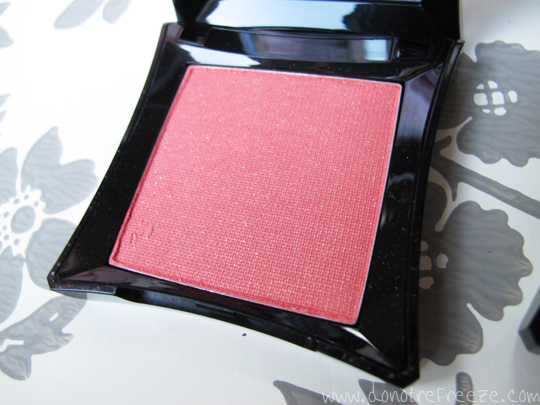 Let's start with Sophie. Illamasqua first introduced shimmer finish blushes to the range with the AW11 Theatre of the Nameless collection, but I never got either of them – not sure why, I guess a combination of lack of funds and the fact that they didn't scream 'BUY ME', unlike Sophie. This is SUCH a beautiful colour, it's what I would call a rosy coral pink. It leans a touch too pink to be a proper coral but it's not as pink as a summery coral pink, if that makes sense – I feel that this shade definitely fits the season as it gives more of a rosy glow to the cheeks, like how your cheeks naturally look on a chilly, windy day. The amount of gold shimmer is absolutely perfect – enough to lift the features and give some dimension but not enough for the dreaded disco ball effect. Even though it's quite a warm toned colour, it suits my cool skintone really well which leads me to think it's probably quite a universally flattering shade.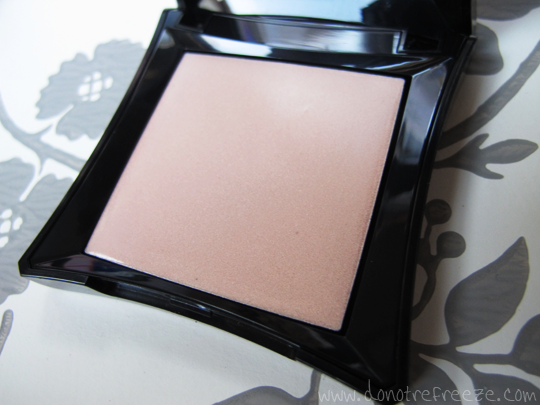 Aurora is just INSANE. Holy grail highlighter material for sure! I use this pretty much every day, it just adds that finishing touch to my makeup and pulls everything together. I do love highlighters in general, but I find that all too many of them tend to look as though they're obviously sitting on top of the skin. Aurora on the other hand melds seamlessly with the skin and honestly, it's just beautiful and you NEED to try it. I use my ring finger to apply it to the very top of my cheekbones, and quite often I extend that in a curve to include my browbone too. It's honestly so beautiful and if I ever use it all up (which I highly doubt because a little goes a long way), I will definitely repurchase it. I'm hoping that Illamasqua will introduce a couple of new shades of Gleam in the future – I'd love one with a pinker undertone.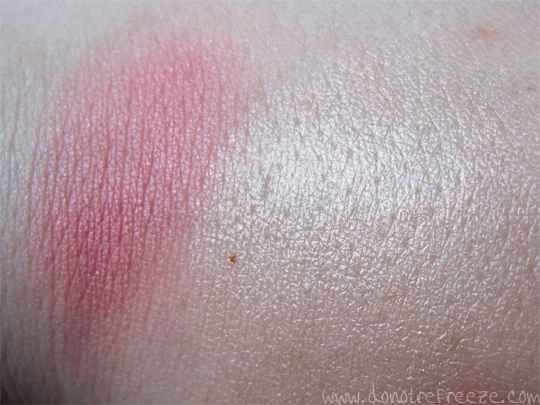 Have you tried either of these products? Did you get anything else from Generation Q? I've also reviewed the Complement palette, the Empower palette and Wisdom Precision Ink!