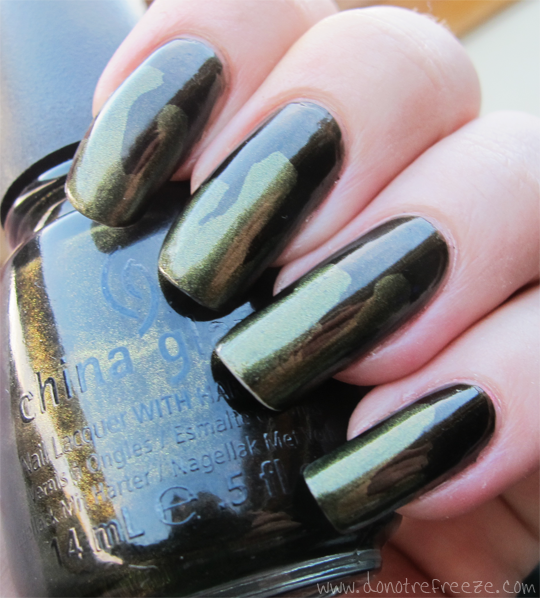 I never do anything for Halloween. I don't think I've ever been to a Halloween party, dressed up, carved a pumpkin or even been trick or treating when I was little! It never bothered me before, but in the last few years that I've been really into make up I've found myself wishing I could be invited to cool Halloween parties so I'd have an occasion to do some awesome makeup.
I've had so many ideas this year but no reason to actually sit down and do them, so I've mostly been living my Halloween dreams vicariously through some of the awesome YouTube videos that have been filling my subscription box this month. My favourites have definitely been from Angie aka GoldieStarling – one of the first channels I ever subscribed too and one of my absolute favourites. Angie is so talented, you should definitely watch some of her Halloween videos – she really thinks out of the box!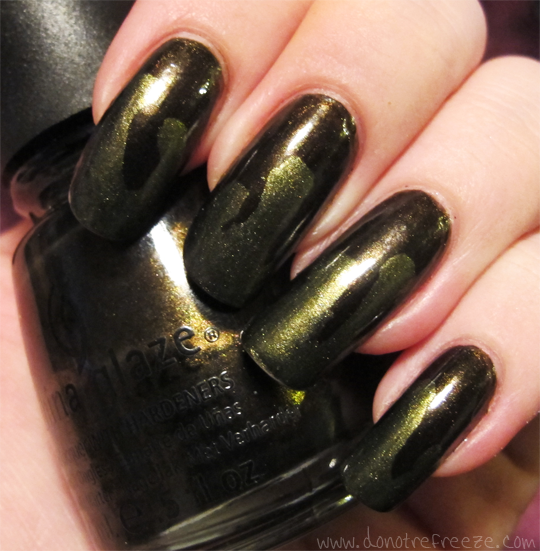 Anyway, just because I have no occasion to play with fun Halloween makeup, there's no reason I can't do a little something with my nails. I considered bats, cobwebs, pumpkins, all that stuff but in the end I went for a recreation of one that I did a couple of years ago (Dripping Blood). Obviously for that manicure I used black and red for a dripping blood look, but I wanted to use some different colours this time so I guess it's dripping slime? I did this some weeks ago (hence the longer nails than you saw in my last nail post – these were before I cut them) and now I kinda wish I'd done something else as so many people seem to have posted drippy nails – sorry!
The base colour is China Glaze Wagon Trail which I think was part of the Rodeo Diva collection iiin 2009 maybe? I picked this up a couple of months ago but hadn't used it until now, but crikey it's beautiful! A super, super blackened green with a sort of golden green shimmer. It's amazing, so understated. The drips are China Glaze Agro which I also love – two of my favourite shades at the moment for sure.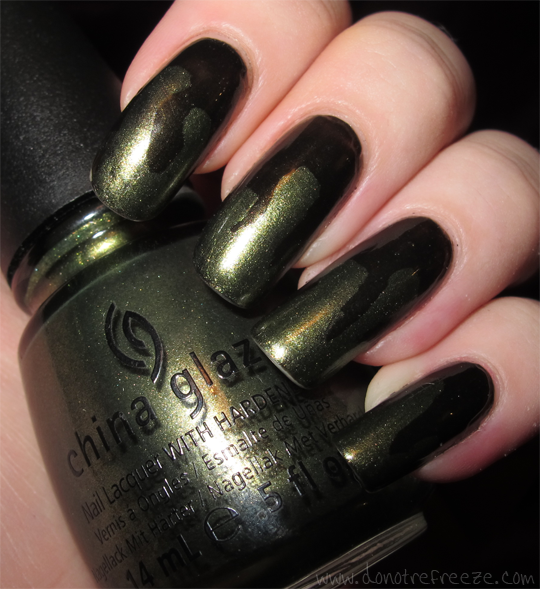 So what are you doing for Halloween? Are you dressing up?