This giveaway has been a long time coming, but you wouldn't believe the absolute fuckabout I had to deal with to get this damn thing!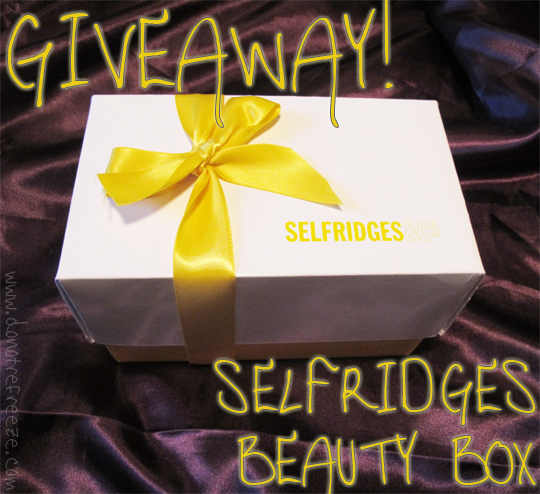 I'm sure you all remember weeks back when Selfridges announced that they would be releasing a one-off, limited edition beauty box full of stunning products from a wide range of their wonderful brands. I was very excited by this, not least because you could actually see what you'd be getting before you ordered (saving any nasty surprises or disappointments) but because every single product sounded like something I'd want to try – for £15, it would have been silly not to. I decided I would order 2 of them, one to keep and one to give away to you lovely lot.
It's a long story what happened next, but the short version is this: Despite having received a confirmation email and money being taken from my account, my order wasn't actually successful and I had to wait a LONG time to receive the boxes. I eventually got them a grand total of 30 days after I ordered. *Sigh*, at least they're here now!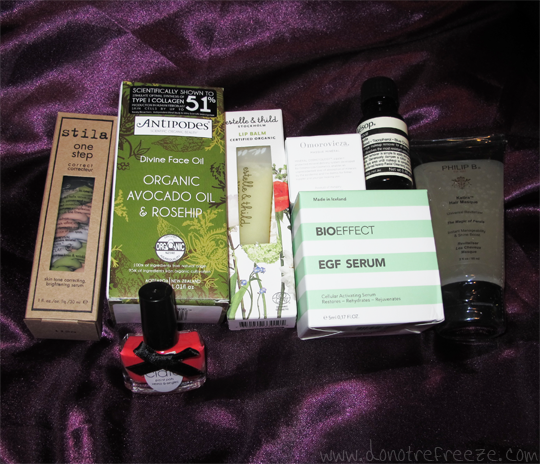 In your box, you will get…
:: Stila One Step Correct
:: Antipodes Organic Avocado & Rosehip Divine Facial Oil
:: Bio Effect EGF Serum
:: Aesop Parsley Seed Anti Oxidant Serum
:: Estelle & Thild Lip Balm
:: Philip B Katira Hair Masque
:: Omorovicza Deep Cleansing Mask
:: Ciate nail polish (see NOTE)
Good luck! :-)
NOTE: The contents pictured above are from my own box. I haven't opened the other one, so I'm not sure whether the Ciate nail polish will be the same shade as the one I got! Also, the Ciate wasn't included in the original box – it was added as an extra for me (and others who were screwed over with their orders) by way of apology.