Back in May, I got some of the China Glaze Capitol Colours polishes, from their Hunger Games themed collection. Even though it was a Spring collection, all the colours were really autumnal so after I swatched them, I shelved them all with the intention of cracking them out again later in the year. I think it's safe to say that we can't ignore the chill in the air or the leaves on the ground any longer and that autumn is definitely here!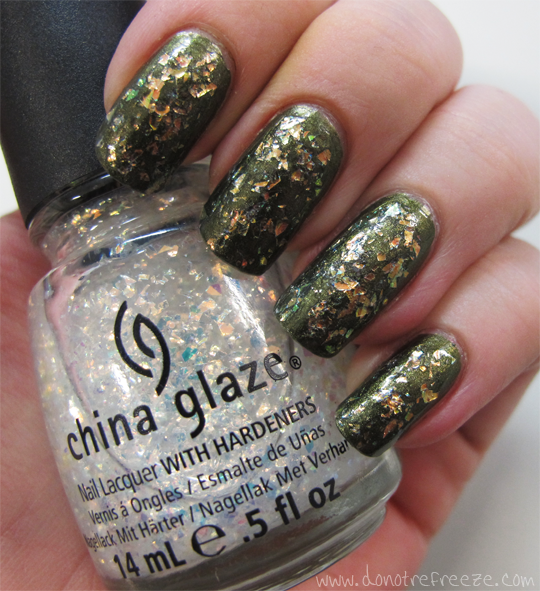 In the post linked above, I tried this combination swatched on just two nails and I knew that it was the first combination I would wear for a full manicure as soon as the time came. The base colour is Agro, and the flakies are Luxe & Lush. I absolutely LOVE this combo – so pretty and SO autumn.
I really love autumn. I don't particularly like the cold but I love layers, I love boots and I love piles of golden leaves. Most of all, I love the opportunity to break out all of my glorious jewel-tone and vampy shimmer polishes!
Did you get any of the China Glaze Capitol Colours? I kind of fancy re-reading The Hunger Games now!