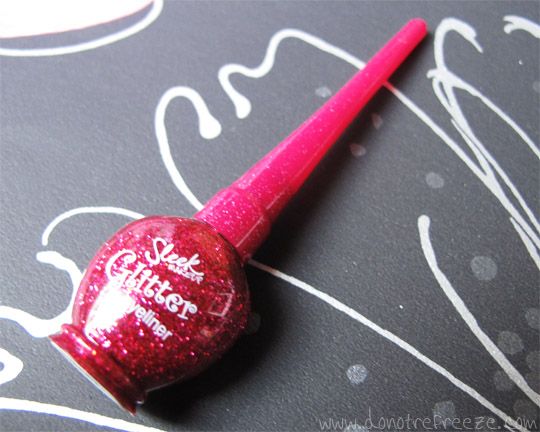 My collection of glitter eyeliners is getting really quite expansive, and Diablo by Sleek MakeUP is one of my newest additions. I don't have anything else even remotely similar to it – a HOT pink glitter packed in a clear gel base.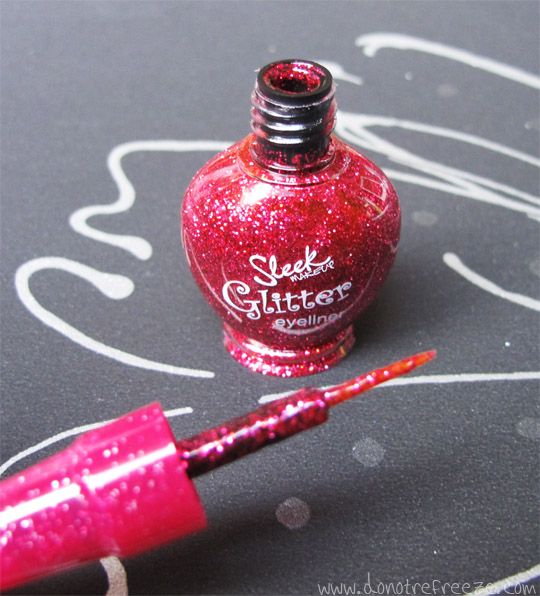 I quite like the applicator. As much as I love the Collection Glam Crystals range, the brushes can be pretty questionable in that most of them are full of splayed bristles that make achieving a perfect line a real challenge. None of that here, thankfully – a perfectly formed and smooth thin brush with not a hair out of place. It's more or less an average length for a glitter eyeliner, not so short that it's not flexible but not so long that it flops all over the place.
Despite the glitter being suspended in a clear base, it layers up to be opaque enough in two coats. Not completely opaque, but passable. If you do want to layer it, you'll have to wait until the first layer is dry before you add the next, else it does that annoying thing where any subsequent layers you apply just move around the layers underneath and create bald spots.
As with many (but not all!) glitter liners though, I prefer to layer it over a base of liquid eyeliner. Below are some swatches – on the top is Diablo on its own with two layers. Each of the other swatches are one layer of Diablo over different liquid eyeliners, listed below: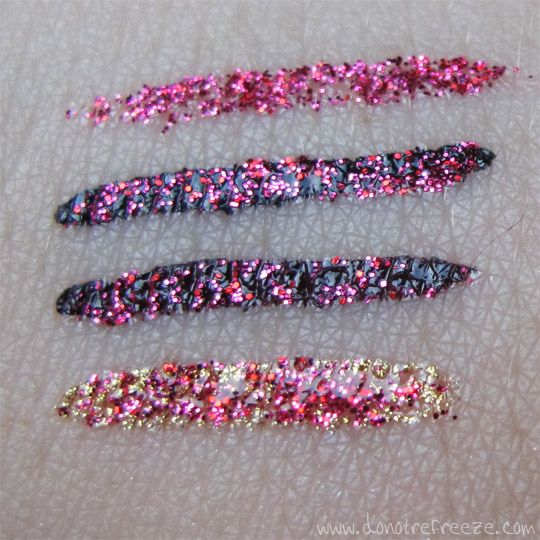 1: Diablo alone
2: Diablo over Illamasqua Abyss (black)
3: Diablo over Illamasqua Havoc (aubergine)
4: Diablo over Illamasqua Alchemy (gold)
In my head, I loved the idea of gold liner topped with pink glitter but I'm not 100% convinced it really works since swatching it. I love how it looks on the back of my hand, but not sure how well it would translate to the eyelid but I don't doubt I'll be giving it a go at some point. Havoc is a very, very deep aubergine colour so with Diablo on top it looks pretty much the same as Abyss.
Abyss was the colour I went for as the base colour in the below look, which wore exceptionally well. With cheaper glitter eyeliners it's quite common to experience it flaking throughout the day and ending up with glitter all over your face (not cool), but Diablo stayed in place all day.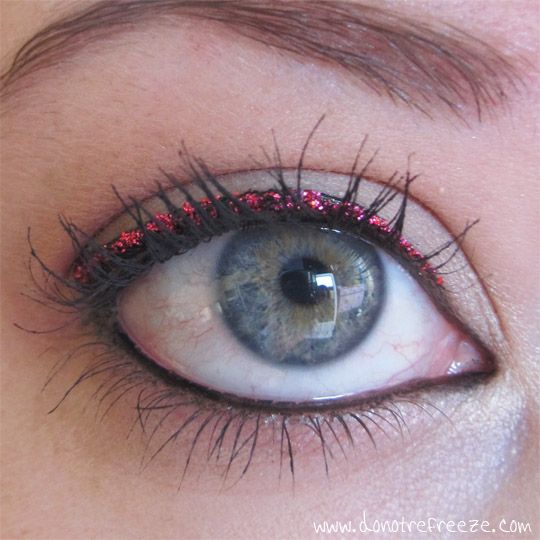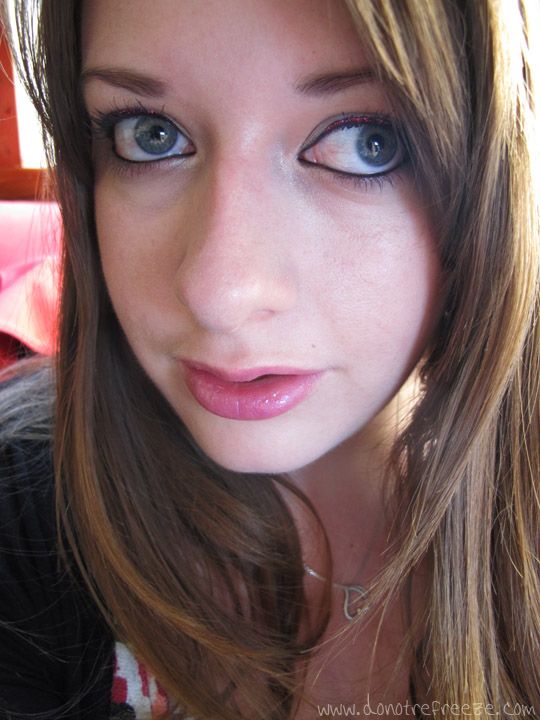 Overall I'm really impressed with this, and will probably add a couple more from this range to my collection. I'm eyeing up Gem (a navy blue), Mojito (lime green) and Rebel (royal purple) next! You can get them for £4.49 from Superdrug stores and online.
Have you ever tried any Sleek MakeUP eyeliners?