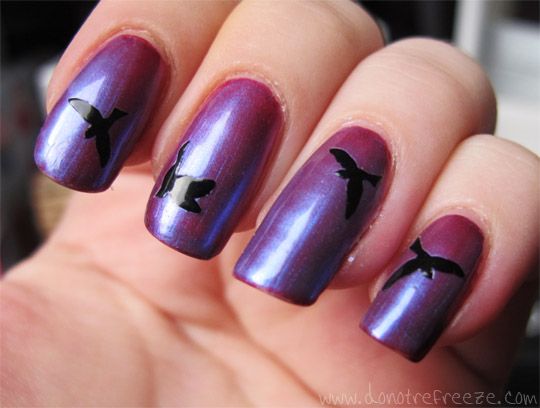 Yep, Prism-gasm. I was going to make this a Polishgasm post, but since it's a cocktail of different polishes it wouldn't really count. Besides, it's in a league of its own.
If you're a regular reader, you should know by now that I LOVE layering different nail polishes. I'm obsessed with it – SO much fun. It's like doubling, tripling, quadrupling your collection with just a handful of cool layering polishes. One of my all time favourites is Illamasqua Prism*, so much so that I've almost used half the bottle which is unheard of for me.
A few days ago, I saw a photo on Illamasqua's instragram of Prism layered over Charisma* from the new Generation Q collection – phwwoooaarr! I recently posted about Charisma, so you can see the colour of it over there.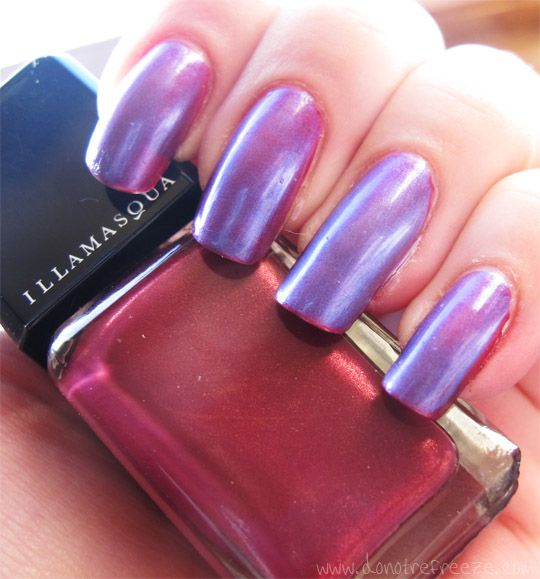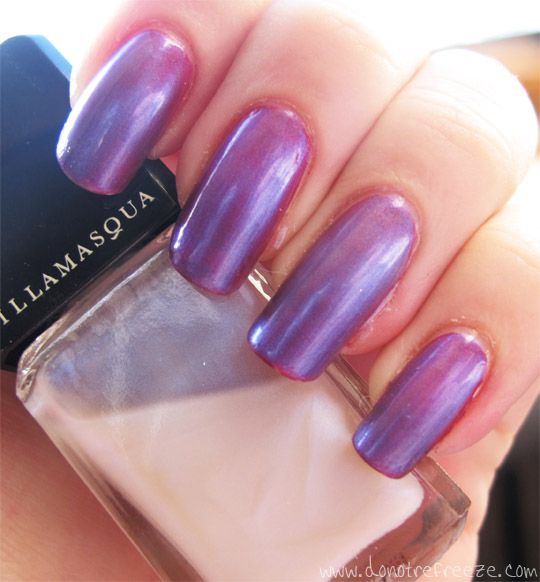 I do love Charisma, it's everything I wanted Scarab from the Art of Darkness collection to be. A gorgeous, deep and sultry raspberry shimmer – but add the sheer blue sheen of Prism and it turns into a stunning blueberry violet duochrome. It's INSANE. And not a million miles away from the idea of Intense Lipgloss in Boost* from the same collection! Obviously not the same colour, but the same idea of the pinky-purpliness with blue duochrome.
So, you're probably wondering about the cute birdies in the first photo. They're Nail Tattoos* from Skin Art which I got in the post a week or so ago. You get one sheet of these, with 60 stickers for £5.99. I did think that was a little pricey really, but having now used them I'm really impressed with the quality. I don't usually get on all that well with nail stickers as my nails are very rounded, stickers have a hard time staying stuck down on them and tend to lift up at the edges even with topcoat to try and keep them in place. These ones are super pliable though, and stuck to my nails no problem. I even went a few hours before putting topcoat on and no lifting in sight. Below you can see the designs on the sheet – I stupidly forgot to take a picture before I'd used some of the bird stickers, but you get the gist.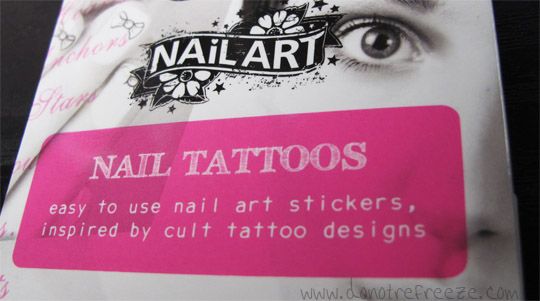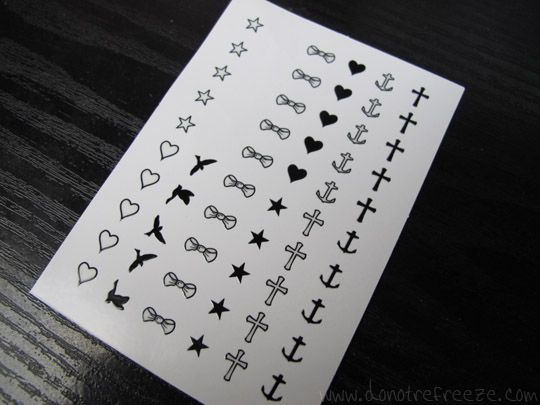 I really like the birdies, they remind me quite a lot of the Miu Miu swallow print. I wish I could get an entire sheet of those! I quite like the bows and the achors too, but not so keen on the crosses, hearts or stars. This is the only set of Nail Tattoos available at the moment, but I'd like to see more in the future with a wider range of designs.
Here, have one more picture of the shiny multicoloured goodness!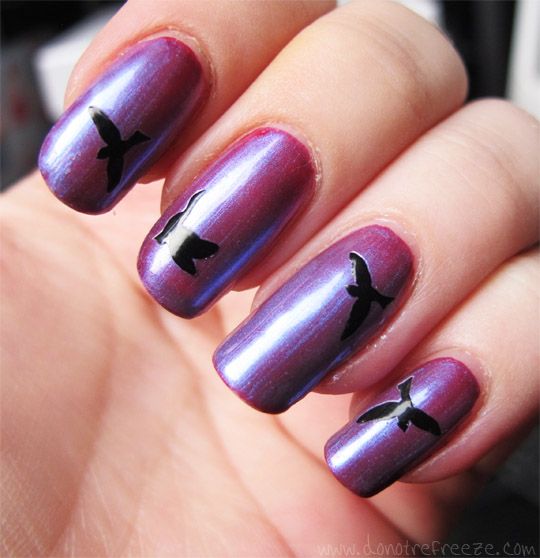 What are your favourite polishes to layer together?