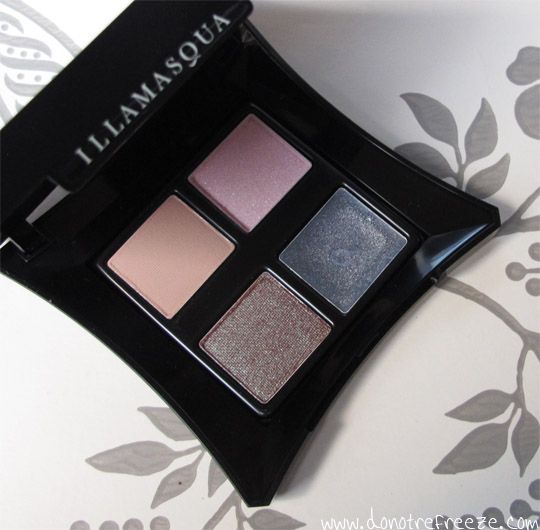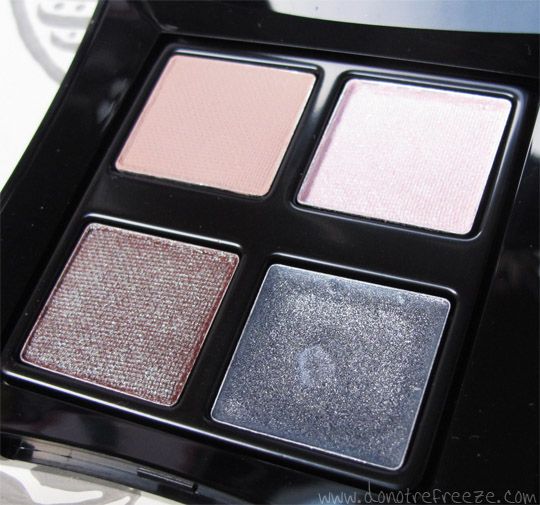 I am still massively in love with the Illamasqua Generation Q collection. When it was released, I immediately ordered the Empower Palette, along with Sophie blush and Aurora Gleam which I'll be talking about in another post. This post is all about the glorious eye collection you see above!
I do think this one is a little braver than the Complement Palette, less neutral. This, of course, is the reason why I absolutely LOVE IT. It has the same array of products in it as the Complement palette – two powder shadows, one pressed pigment and one liquid metal.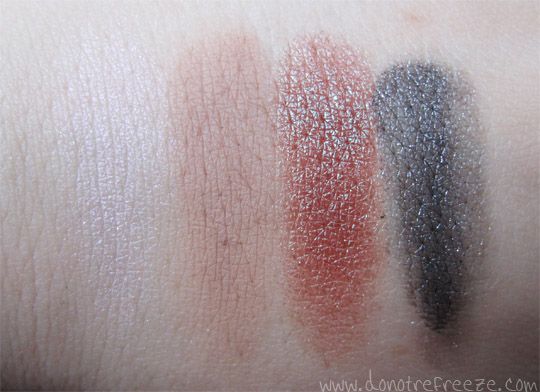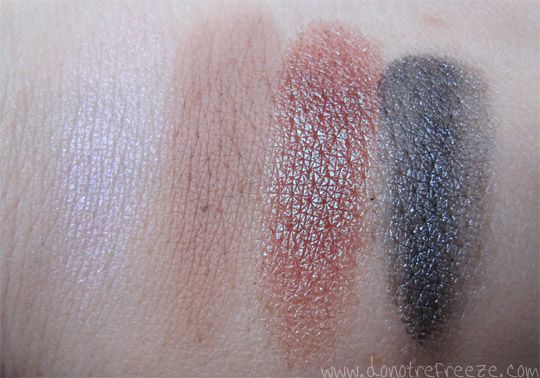 Synth is an iridescent pink/lilac powder shadow, and is part of Illamasqua's core range. This looks absolutely stunning on the inner corner of the eyes, and when swatched over the dark liquid metal it turns into a beautiful, more highly concentrated version of itself with the pink and lilac tones really amplified.
Blink is the Empower palette's neutral matte shadow, and is incredible versatile. Soft, buttery and pigmented it makes a great all-over base shadow for blending other things on top, a great lid shade for neutral looks and, being just a few shades darker than my skintone, it's the perfect shadow for blending colours on the lid seamlessly into the browbone.
Slick is a new shade of Liquid Metal, a dark charcoal shade packed with hints of silvery shimmer. It makes an amazing base for Synth eyeshadow, as well as…
Fervent. This pressed Pure Pigment is SO fricking pretty. It's a dead ringer for Make Up Forever's Star Powder 955 – a red brown with insane teal duochrome. They're not exactly the same, but very very similar as you can see below (Illamasqua left, MUFE right):
As with the Complement palette, Empower is all about experimenting with layering different colours and textures. Synth and Fervent both look amazing swatched over Slick: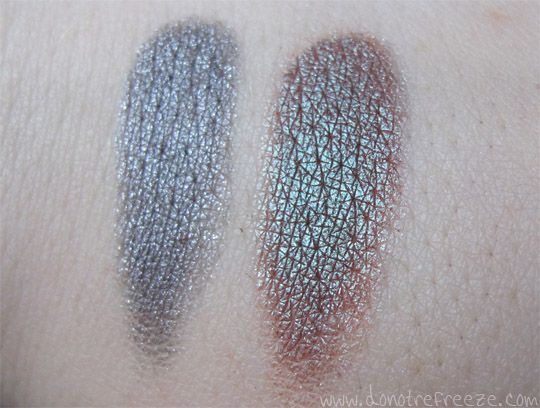 You'd be forgiven for thinking that Empower is not for the faint of heart at first glance. However, it's actually really easy to create a wearable look with the colours if you play about a bit! In the look below, I used Synth alone on the inner corner of the eye, and Synth layered over Slick on the lid. I used Blink in the crease to blend the colour into the browbone, and then Fervent on the lower lashline. Certainly not a 'brave' or scary look by any stretch of the imagination, so it shows just one example of how you can easily make this palette work for you if you want something toned down. Worn with Intense Lipgloss in Boost* also from the Generation Q collection, I actually think it makes a great everyday look that's a little more interesting than your standard neutrals. Sorry about the pics, I was having a really bad brow day!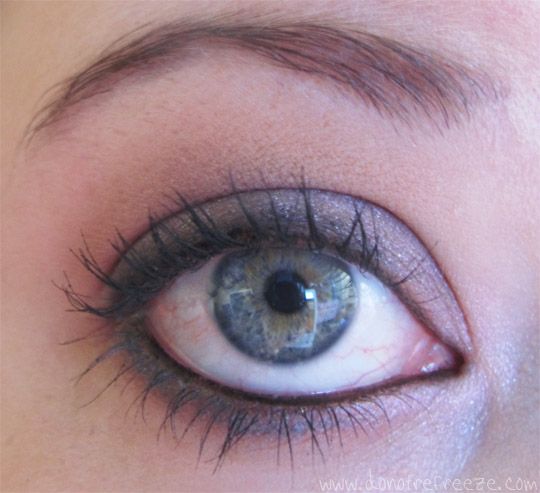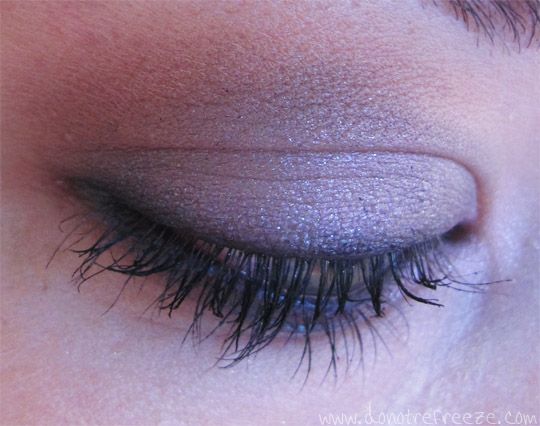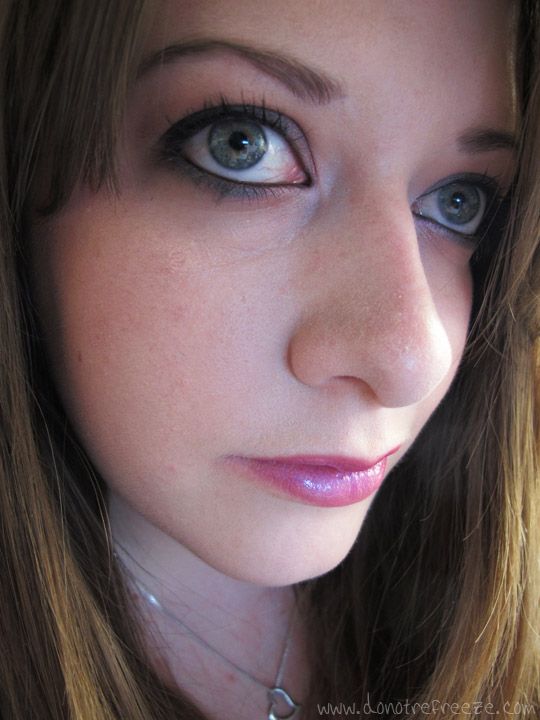 I can't decide whether I prefer this one or the Complement one, or if there is one I would recommend over the other. So you can pretty much sum it up as the following: I love both the palettes from the Generation Q collection SO MUCH, and if you're as much of a fan of Illamasqua or eyeshadow as I am, get them both. You won't regret it, I promise!
The Illamasqua Empower palette costs £34 and can be purchased online, on counter and in standalong Illamasqua stores.