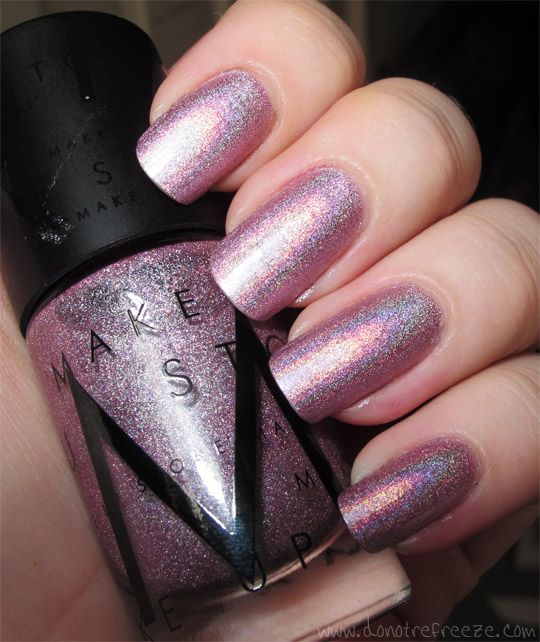 CORRRR. I have fallen in love with Make Up Store polishes in a big way. Every one I've tried has been nothing short of stunning, particularly Britta, this beautiful baby pink holographic.
These pictures were taken a few weeks ago and I've only just noticed what a messy paint job it was, so excuse the mess on my fingers and LOOK AT THE NAILS.
It's very unassuming in overcast lighting conditions, but get it under sunlight (or even better, artificial light) and BAM!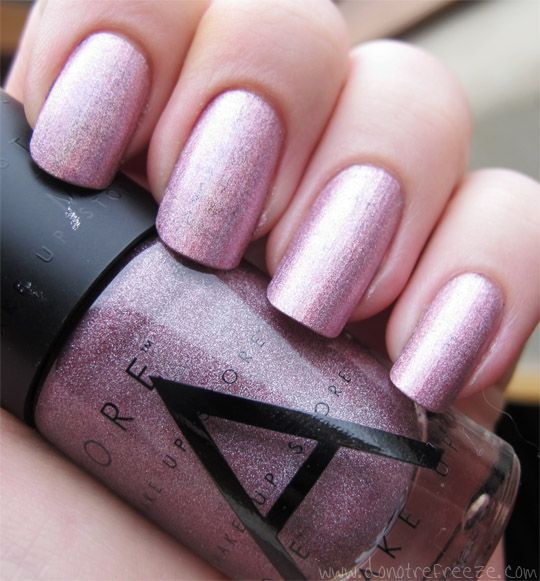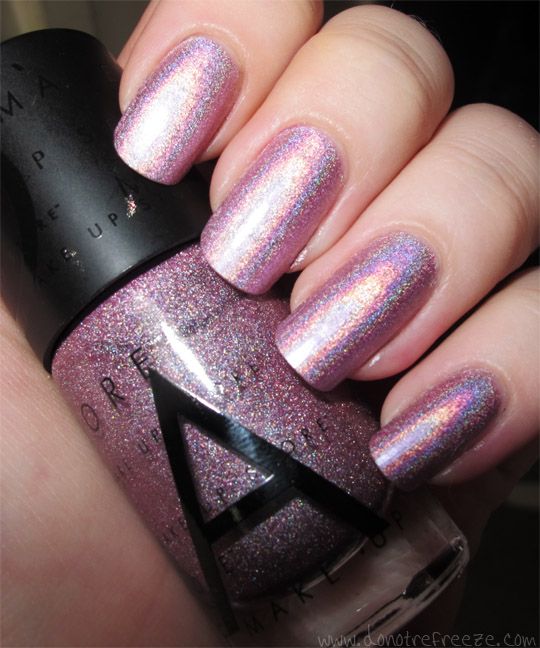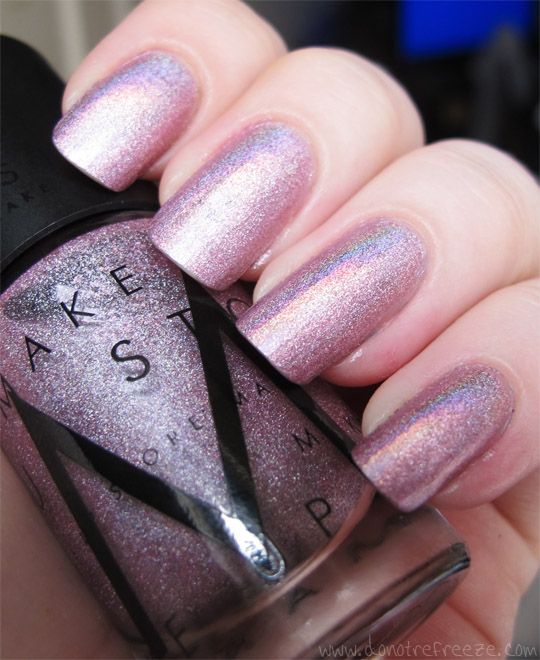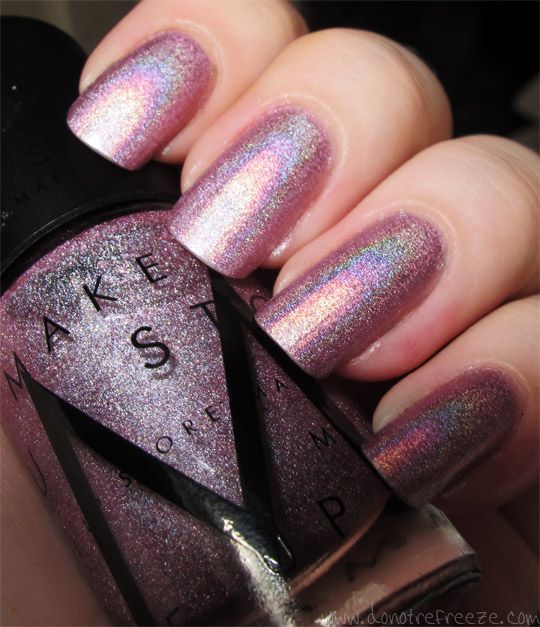 Have you tried any polishes from The Make Up Store? If not, why not?! Seriously, you're missing out.