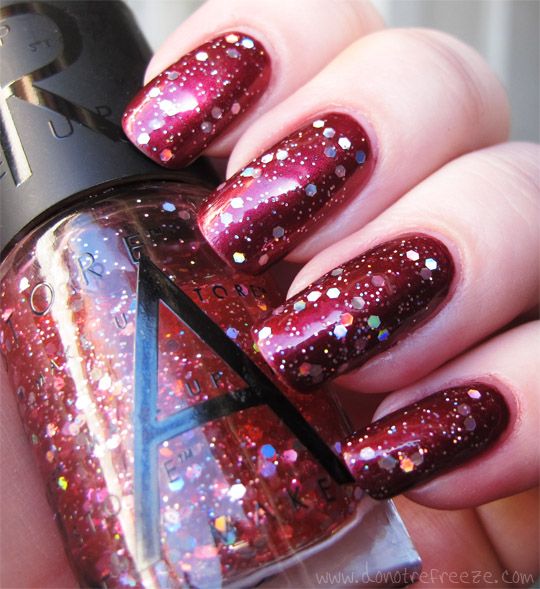 PHWWOOOARRR. As always with Polishgasm posts, not too many words. This is Asun, a rather bloody beautiful nail polish from The Make Up Store.
It's a sheer red jelly packed with amazing holographic hexagonal glitter – they are hexagonal, but they almost look round. There's also a lot of teeny tiny holographic glitters in there. I wouldn't dream of trying to wear this alone as the base has basically no pigment, so I layered one coat of it over China Glaze Skate Night.
What's especially lovely about Asun is that it's so easy to apply. With most polishes that contain large glitters, it's a pain in the arse to distribute them evenly on the nail. Not with this though – it applies more or less as well as any regular polish.
As far as I'm aware, there's only 2 Make Up Stores in the UK, both in London – at Westfield Shepherds Bush and on Carnaby Street. If you know otherwise, please do let me know! Now I'll be quiet and you can enjoy the sparkly sequinned loveliness.