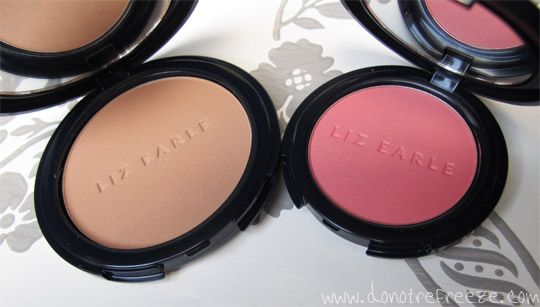 If you've seen my reviews on Sheer Skin Tint, and the Natural Finish Loose Powder and Black Eye Pencil, you'll know I'm quite the fan of the Liz Earle Colour range. These two new additions to my collection are no exception!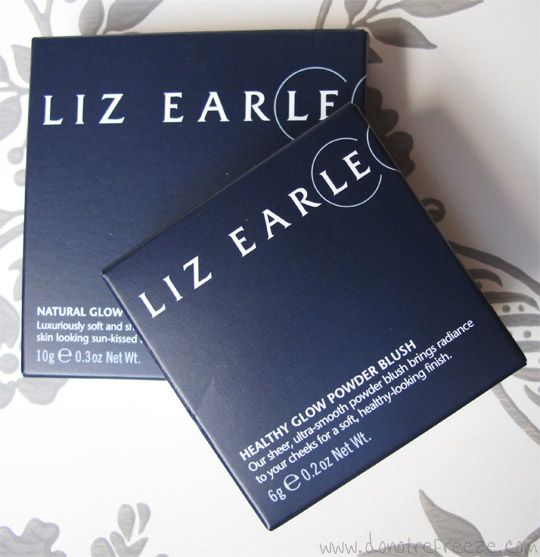 The Natural Glow Bronzer* and Healthy Glow Blush in Nectar* both come in that instantly recognisable blue packaging that we've all come to love. The compacts are nice and sturdy, and good sizes too – the bronzer (which comes in one shade) costs £19.50 for 10g and the blush (which comes in 7 different shades) costs £16.50 for 6g. Speaking purely in terms of money, this means the bronzer works out better value for money with each gram of product costing £1.95 versus £2.75 per gram for the blush – but honestly, both products are so lovely I think they're totally worth their price tags.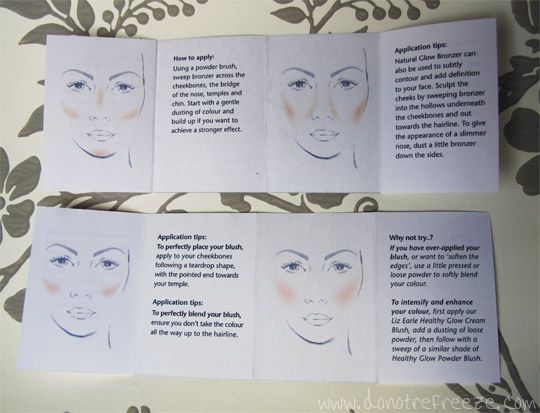 Both products also come with an informative little insert in the box, telling you a bit more about the product and featuring helpful diagrams of ideal placements of the products – very useful for those who aren't super familiar with how to accentuate their face shapes and what have you.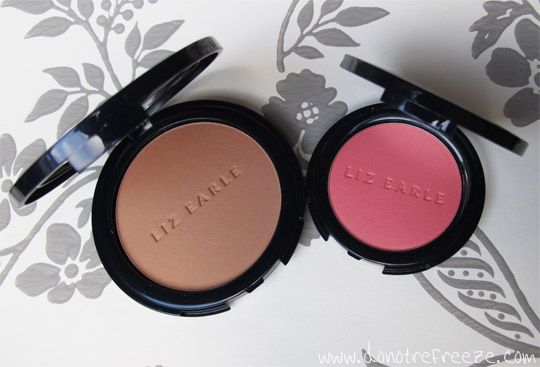 I was a little concerned at trying a 'one shade suits all' bronzer because of my difficult skintone, but I must say that even though I was a tiny bit afraid of it in the pan, it actually swatched much less terrifying than I imagined and works quite well with my skintone. It's not the perfect shade for me (that accolade still belongs to the devastatingly discontinued Illamasqua Rumour), but it's certainly passable.
As for the finish – it's beautiful! No shimmer in sight, but it's not a flat, dull matte either. It's got, as the name would suggest, a beautiful natural looking glow to it that really illuminates the complexion.
I'd say it's most suitable for slightly warmer complexions than mine – I'm super cool-toned – but it certainly doesn't stand out too much or come off as orange. Liz Earle could definitely do with introducing a shade with a cooler undertone for paleys, and perhaps a darker shade for deep skintones.
The blush is absolutely wonderful! I was given the shade Nectar, and having seen swatches of the other shades this is definitely the one I would have picked out for myself. You can't go wrong with a good peachy-pink, and this one is perfect. The colour is super saturated, and whilst it doesn't apply sheerly as such, it's soft enough that you won't be risking clown face despite the colour being so punchy. It has the same gorgeous glow as the bronzer, and makes the face look super awake.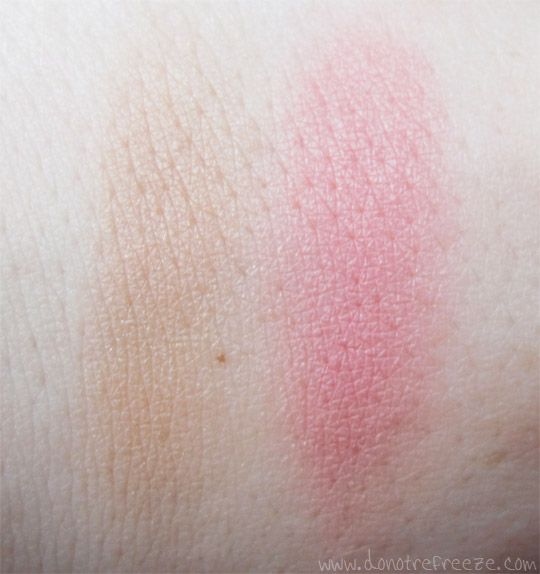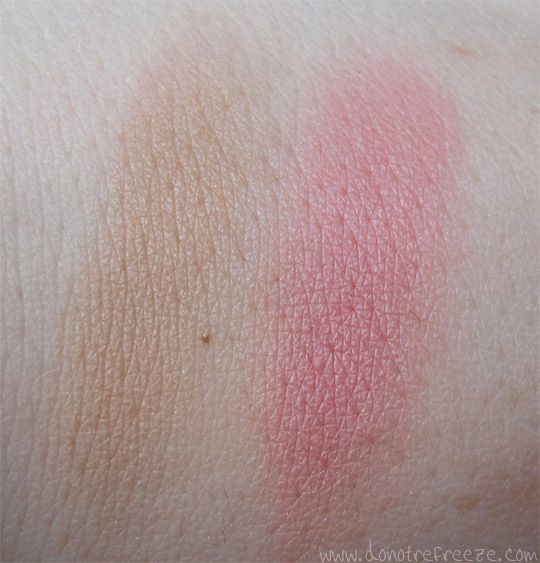 While we're here, talking about Liz Earle, there's something else I wanted to mention. If you're a fan of the cult classic Cleanse & Polish, you might be interested to know about the limited edition Rose & Lavender version hitting shelves on the 6th of September. Liz herself has been mentoring Rebecca Taylor – a young entrepeneur supported by The Princes Trust – and together they have come up with a twist on the famous formula with extra calming and relaxing essential oils that make it ideal for evening use. It also has some beautiful new packaging – check it out here! In addition, £2.00 from every product sold will be donated to The Princes Trust to help young people into jobs and training. It's an important cause for me, as someone who spent a long time struggling to find a job after leaving college.
Laaastly, if you fancy getting your hands on the bronzer, the blush, or any of the other fantastic products in the Liz Earle range, they are currently offering free shipping online on all UK orders until 3pm tomorrow. Go, go, go!