I need you to imagine something whilst you look at that photo. Imagine the clouds parting, a beam of heavenly light shining down onto it and a chorus of angels singing 'Hallelujah'. Then you might get a bit of an idea about how HAPPY I am that I have finally filled my Z Palette with Inglot eyeshadows!
It's taken me a good 2 and a half years since I first bought Inglot eyeshadows, but I've fiiinally done it. The most fun part was deciding which order they should all go in once I had all 18 of them. Oh, and excuse the thin long ones right at the bottom – they're Urban Decay, and they're only there to fill space.
Inglot make my favourite eyeshadows. They are so beautifully pigmented, soft and buttery, easily blendable, a range of wonderful finishes, the colours never fade throughout the day and I never experience fall-out with them. And they're an absolute bargain to boot; Inglot Freedom Palettes can get quite expensive because you're paying a lot for the packaging, but the singular eyeshadows pans that you can put into your own magnetic palettes are just £4.50 each which is an astoundingly good price for the quality of these.
My only teeeeny tiny little gripe with Inglot eyeshadows is that they have numbers rather than names. I know the name of nearly every product in my collection but numbers are much harder to remember! Obviously that has no reflection on the actual products, though, and really I use these frequently enough that I've remembered most of the numbers now anway! Inglot have such a HUGE array of products it would probably be impossible to give them all decent names.
So, SWATCHES! I have swatched the shadows in rows on my hand, in groups of the columns they are in within the palette. Hope that makes sense!

Matte 353, DS467, Matte 341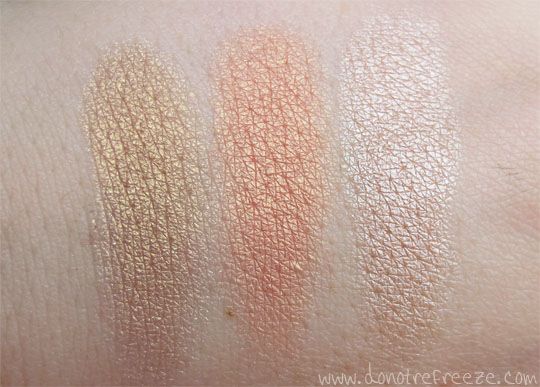 AMC Shine 11, Pearl 407, Pearl 397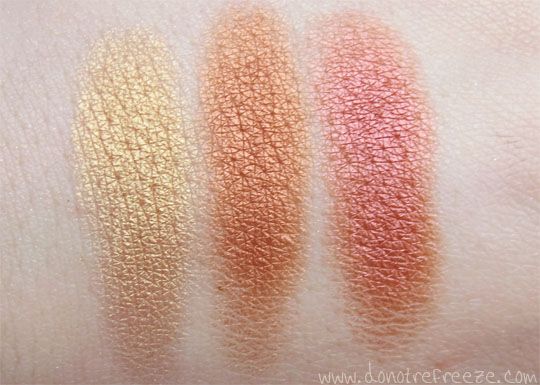 AMC Shine 25, Pearl 605, Pearl 607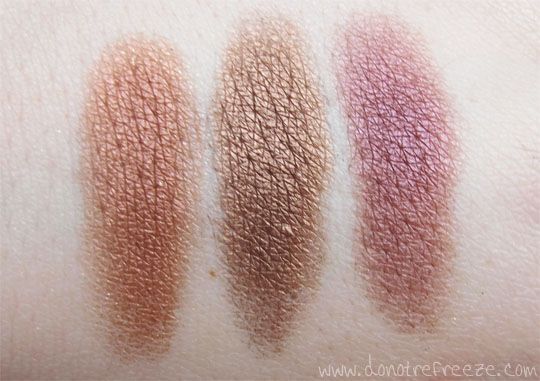 AMC Shine 12, Pearl 421, Pearl 452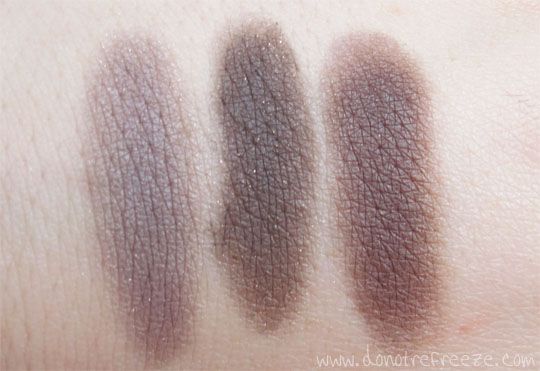 DS502, DS458, Matte 326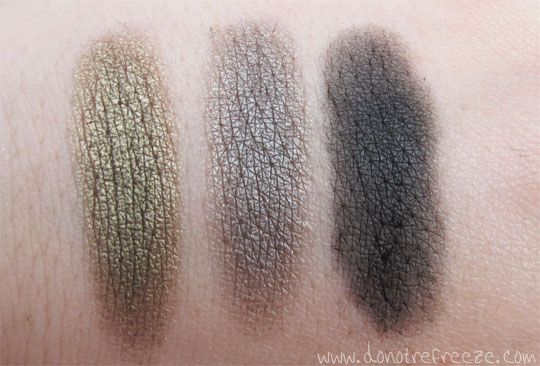 Pearl 419, Pearl 444, AMC63
I just love every single shade in there. They're all so bloody beautiful. It has made me feel kind of sad though, that I've finished it. I think my next project will be a palette of the Rainbow eyeshadows!
As far as I'm aware, the only place in the UK that you can buy Inglot in store is at Westfield Shepherds Bush. Thankfully though, you can now shop online.
Do you have any Inglot eyeshadows? What are your favourites? See any colours in my palette that you'd like?