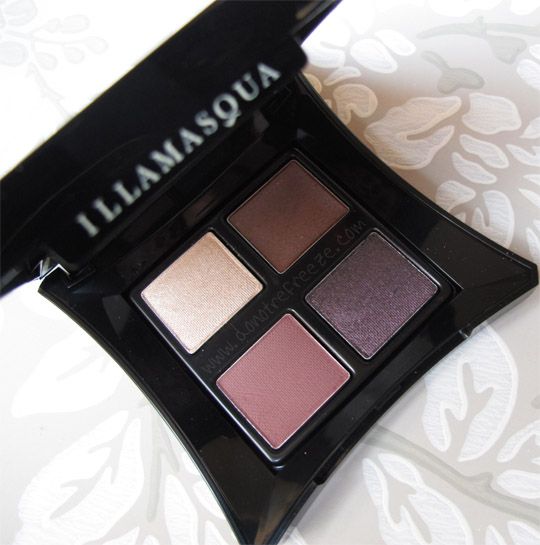 When I first posted about the Illamasqua Generation Q collection at the end of June, it felt like the 6th September release date was about a million years away. Luckily, the summer has flown by and it's now only 11 days away! Today I want to show you the Complement palette* from the collection, something I think should be high up on everybody's Generation Q wishlist.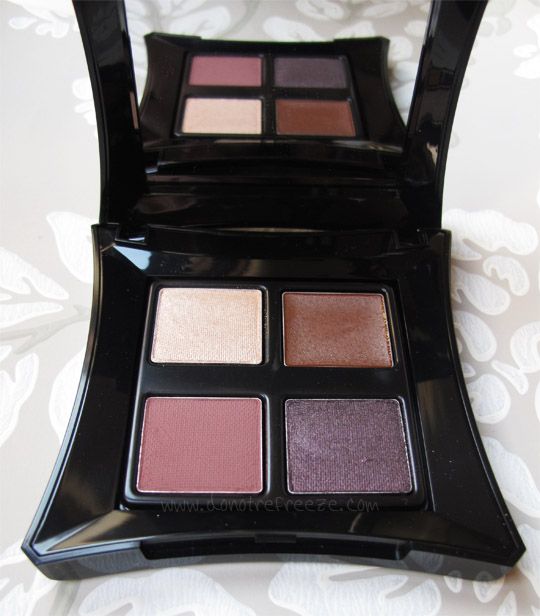 Clockwise from top left – powder eyeshadow in Slink (soft champagne shimmer), new Liquid Metal in Focus (cool brown metallic cream), new Pressed Pure Pigment in Queen of the Night (blackened plum shimmer), powder eyeshadow in Forgiveness (matte finish rich chocolate plum)
I absolutely LOVE this palette. It is so up my street, the colours are beautiful and I love the variation in finish and texture. The whole combination is just begging to be played and experimented with, I can imagine dozens of different looks I want to try with it. The inclusion of the new Focus liquid metal is wonderful as it encourages you to play with combining and layering creams and powders.
Swatch time! You can see in the swatches that Forgiveness is actually a fair bit darker than it looks in the product shots above. Whilst it does swatch a bit darker on the skin than it looks in the pan, note that it's a bit too light in the product shots.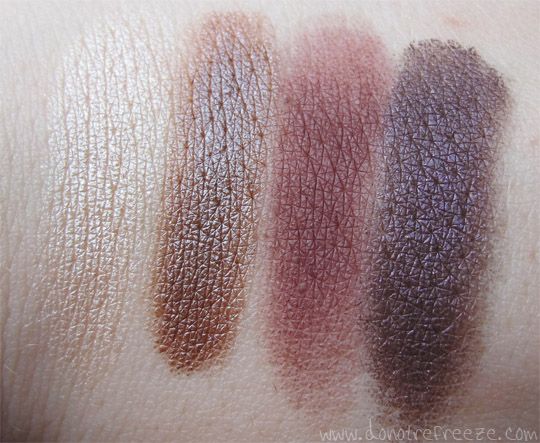 Slink, Focus, Forgiveness, Queen of the Night
In the spirit of experimentation, here's a couple of examples of how you can create new colours and textures by layering shades over the Focus liquid metal. In both pictures, Focus is swatched alone on the bottom, with Slink layered over in the top picture, and Queen of the Night layered over in the bottom picture.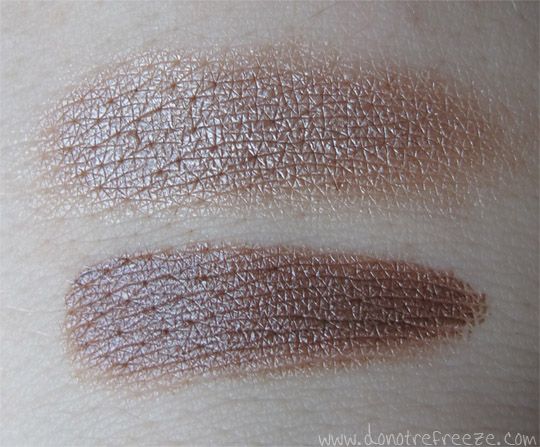 I really liked how Queen of the Night looked layered over Focus, so I blended some swatches of Forgiveness and Slink next to it to get an idea of how the whole thing might look on the eye. Admittedly it does just look like a big shimmery bruise but it looked pretty sexy on the eye! A real smokey plum look, gorrrgeous.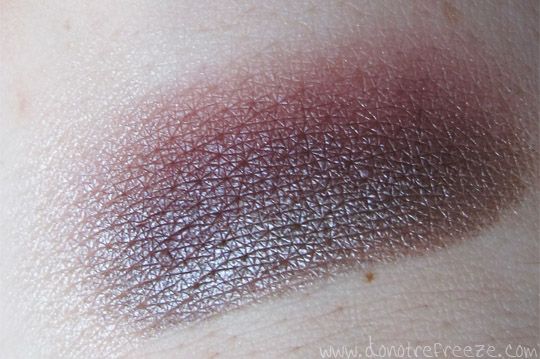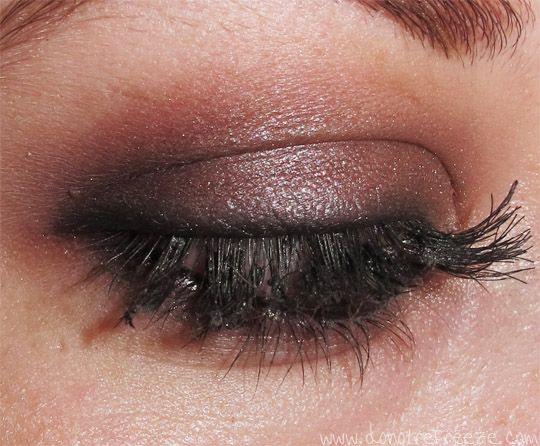 Most of my eye pics came out crap I'm afraid, you can see that my eyelash extensions are looking reeeally scabby now where they're growing out, sorry about that!
So, I massively recommend adding this palette to your Generation Q wishlist – whilst it's a little pricey at £34, hey, it's Illamasqua, so it's worth it to me. I can't wait to get my hands on the other palette (the Empower palette), Sophie Blush and the Gleam Cream! What's on your Generation Q wishlist?
If you really can't wait until 6th September, don't forget about the early release. If you Tweet, Like and Pin your favourite Generation Q products using the social buttons on the product pages, the three most popular products will go on sale nine days early, on Tuesday!