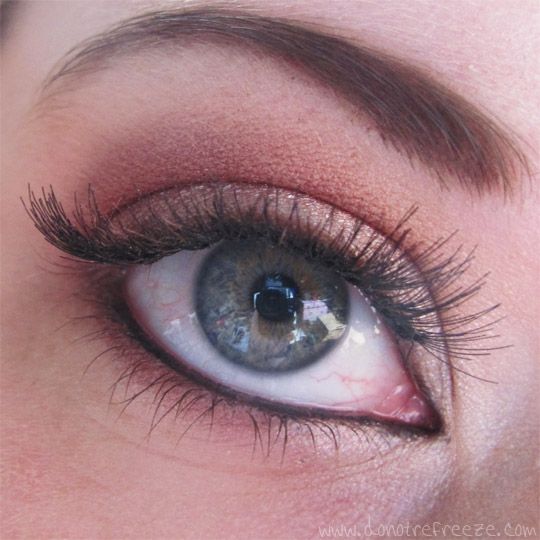 I really haven't been taking as many eye makeup pictures whilst my lash extensions are in as I intended to – but here's another one anyway!
I started with Kryolan Eyeshadow Base first, and used Make Up Forever Aqua Pencil 23L on the inner corner area and set that with Inglot DS467 eyeshadow. The colour on the lid is Inglot Pearl 397 eyeshadow, which is really quite similar to Urban Decay Sin which is one of my favourite eyeshadow colours. I used a fluffy blending brush to apply Inglot Pearl 607 eyeshadow in the crease, then added a darker red to the crease with a smaller, more tapered blending brush and Inglot Pearl 452 eyeshadow. Pearl 607 is also on the lower lashline, and Inglot Matte 353 eyeshadow was the brow highlight. I lined both waterlines with Liz Earle Eyeliner Pencil in Black, and that was it.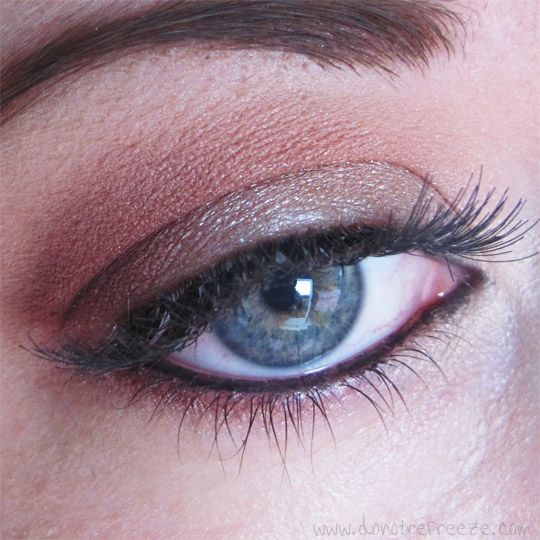 I've been really enjoying not having to bother with mascara, I usually spend so long trying to make my lashes look half decent that being able to go without it has saved me like, 10 minutes every morning!