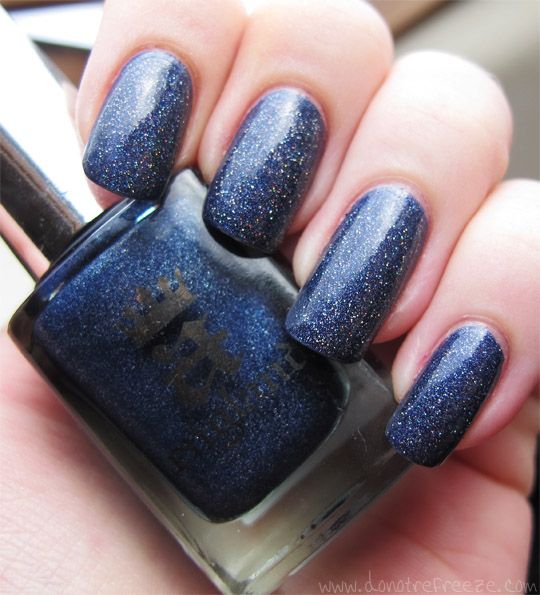 I have a lot of love for a-england. Their polishes only cost £9 but feel like they're worth so much more than that. I realise that £9 doesn't sound cheap exactly, but think of the likes of Dior, Chanel, YSL etc that charge anywhere between £15-20 for a nail polish. I've not tried polishes from any of those 3 brands so I can't speak to their quality, but a-england's ones are SUCH high quality for £9 that I don't feel the need to try those more expensive brands, you know what I mean? I'm happy to pay £13.50 for an Illamasqua polish because they are astounding quality too, but honestly I think a-england's are even better quality for £4.50 less. Seriously, if you haven't tried a-england, just do it.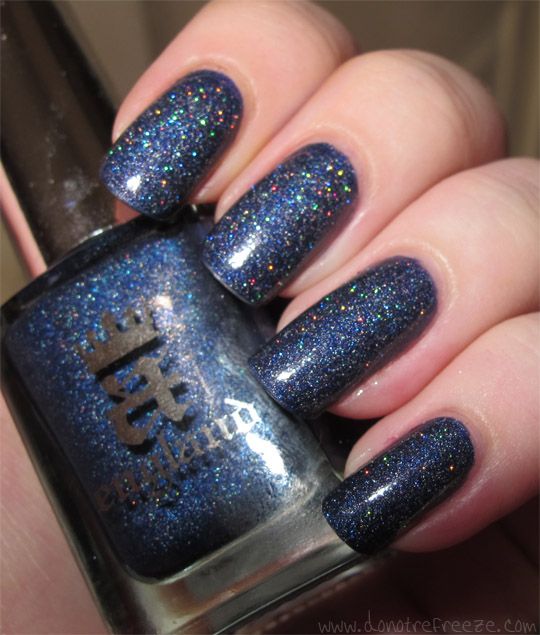 Anyway, Tristam is a beautiful indigo holographic. What's not to love? It definitely leans more to the blue side than the purple side of indigo but it's definitely coming off slightly more blue in the photos than it is in person. Whilst I did add a cheeky little coat of China Glaze Fairy Dust on top for a bit of extra sparkle, you can see by looking at the bottle that Tristam is pretty bloody holographic on its own.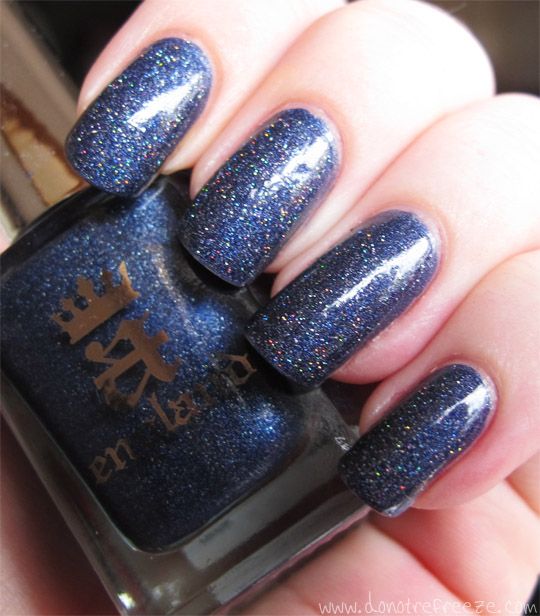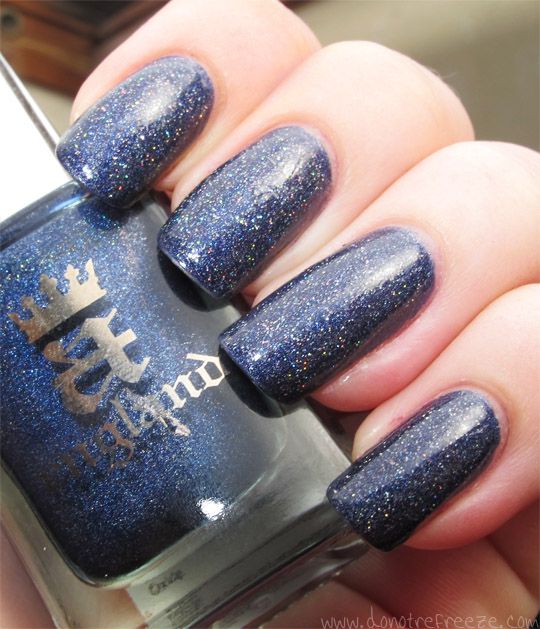 Tristam applied absolutely flawlessly – as all my other a-england polishes do – so much so that I don't even need to neaten up the edges with acetone and a brush like I usually do. It's almost opaque in one coat but I prefer to do at least 2 coats of everything for extended wear and what have you. Essentially, it's love and I highly recommend adding it to your stash!