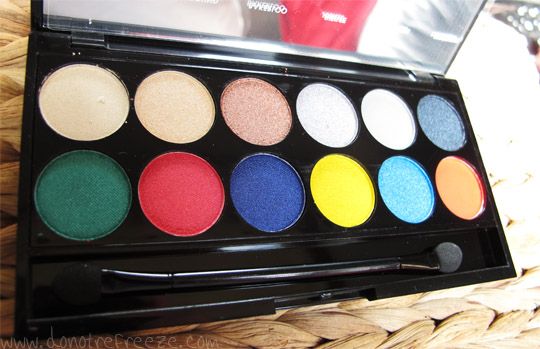 Yay – another new Sleek MakeUP iDivine! I do love these palettes. This patriotic offering is called Glory*, just in time for the spotlight shining on our country and capital this summer.
The shades are all named after lines on the London Underground which is pretty cool – I wish they'd done a Metropolitan line shade, I love maroon colours! There's a really good mix of neutrals and brights in the Glory palette, making it super versatile.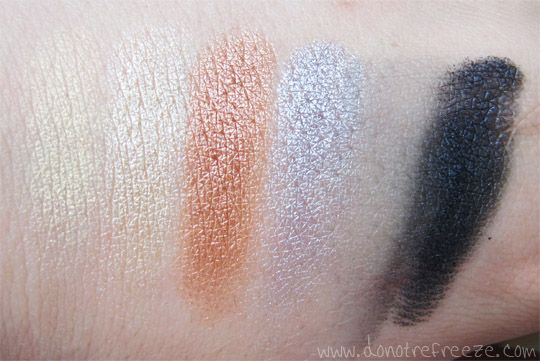 Top row L-R: Tube, Overground, Bakerloo, Jubilee, Platform, Northern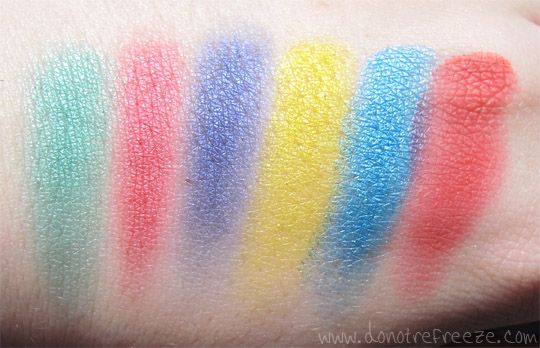 Bottom row L-R: District, Hammersmith & City, Picadilly, Circle, Victoria, Central
With one exception, the formula and pigmentation cross all the shades is excellent as usual. I would hasten to say that Tube and Overground are a little bit too similar, and one of them could have been sacrificed for a Metropolitan line shade – yes, I'm still going on about that! The one exception is Platform, a matte grey which for me had next to no pigmentation, and it felt dry and chalky. Still, one dud colour is a small price to pay for a pretty cool patriotic palette – and besides, the iDivines to me are as much collector's items as eyeshadows so I'm glad to add this to my collection.
The brand have definitely been sneaking their prices up slowly but surely over the last few years, I remember the first one I got (Jewels, back in 2009) cost me £4.87. Now though, the Sleek MakeUP Glory iDivine palette will cost you £7.99, exclusively to Superdrug and online. I don't think £7.99 is an unreasonable price at all though, for what you get!
The 2012 collection – that's the Glory palette, and a corresponding blush and Pout Polish – is out now for a limited time only. If you're an avid Sleek collector, don't delay getting yours!