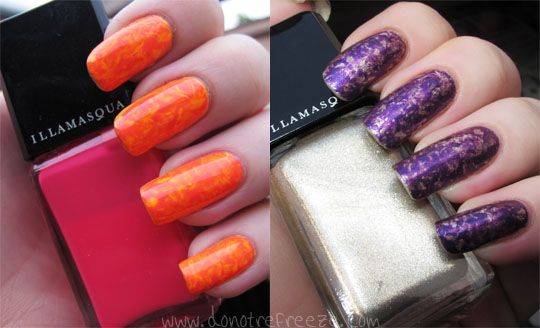 I'd noticed that over the last few weeks the latest big thing in nail blogging is the 'Saran Wrap Manicure'. I saw several of these posts, scratching my head wondering what in the name of arse Saran Wrap was. Turns out, it's what Americans call cling film! 'Cling Film Manicure' sounds infinitely less glamourous though, doesn't it?
In the last couple of weeks I've tried a couple of these myself, and it's honestly so, so easy that there's no reason anyone couldn't do it. It's lots of fun too, and gives a really cool effect. It has an almost marbled look when using bright or cream polishes, but I think it's more of a distressed look when using shimmers.
If you've not yet heard of the Saran Wrap manicure, here's how it's done: paint your nails with one colour and leave to completely dry, preferably overnight. Then, scrunch yourself up ten little balls of cling film (it also works with plastic carrier bags from supermarkets, that's what I used!). Choose your second colour, and working one nail at a time paint one coat of the second colour on to each nail, then use a cling film ball to dab over it while it's still wet. It will lift up random patches of the second colour to reveal the base colour underneath. Cool, right?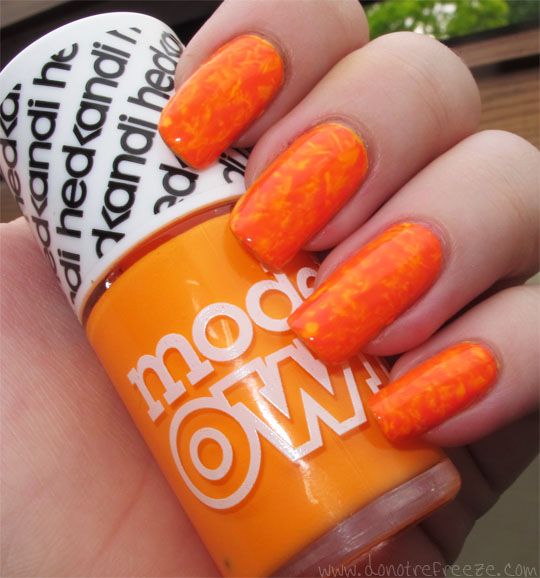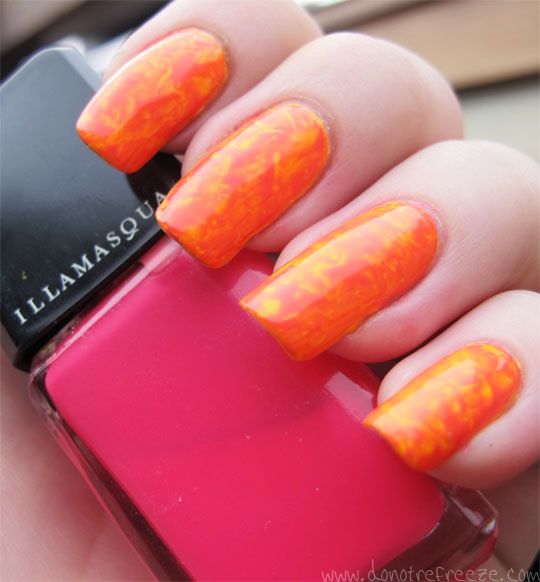 This is the first one I did, using Models Own Beach Party (which is frighteningly neon, by the way) as a base colour. The second colour is Illamasqua Collide, which incidentally is probably one of my most frequently used nail polishes – you can see in the second photo that I've actually used a noticeable amount of it which is very rare for me considering the hundreds of polishes I own!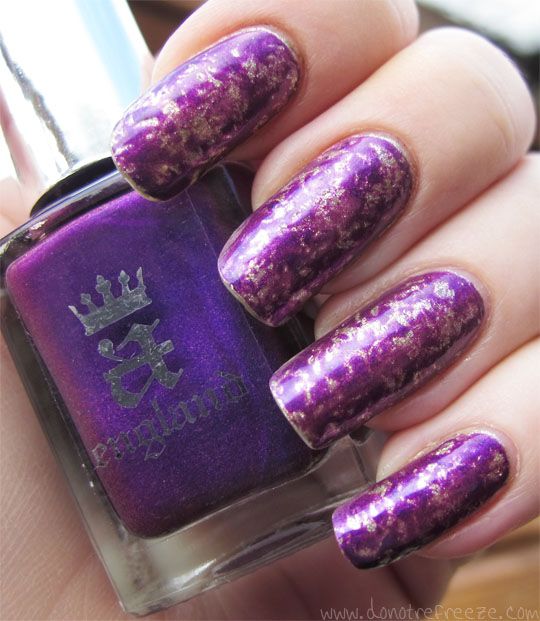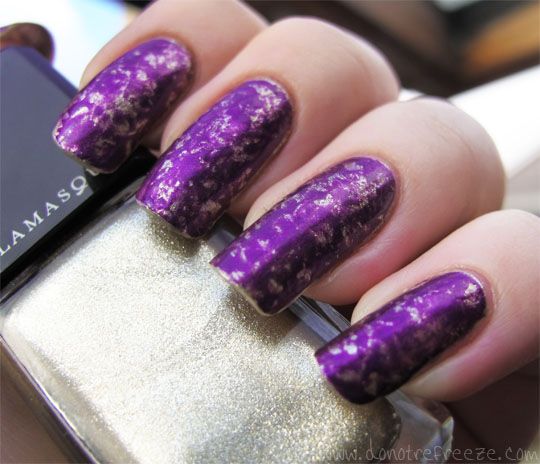 This one looked better in my head than it does on the nails, but I still like it. You see what I mean about this one using shimmer finish polishes looks more distressed, while the neon one above looks more marbled? The base colour for this one is Illamasqua Swinger, and the second colour is a-england Avalon. Oh, and please excuse the few days' worth of tip wear.. I didn't get round to taking photos for a couple of days!
What do you think? Are you loving the Saran-Wrap-Cling-Film-Whatever-You-Call-It Manicure? It's so fun and easy, it will definitely become a go-to nail art technique for me when I'm feeling a bit lazy. I think I might try it with two different secondary colours next!
There are plenty of tutorials about for this technique which you can find with a quick Google search, but do let me know if you'd like me to do one.