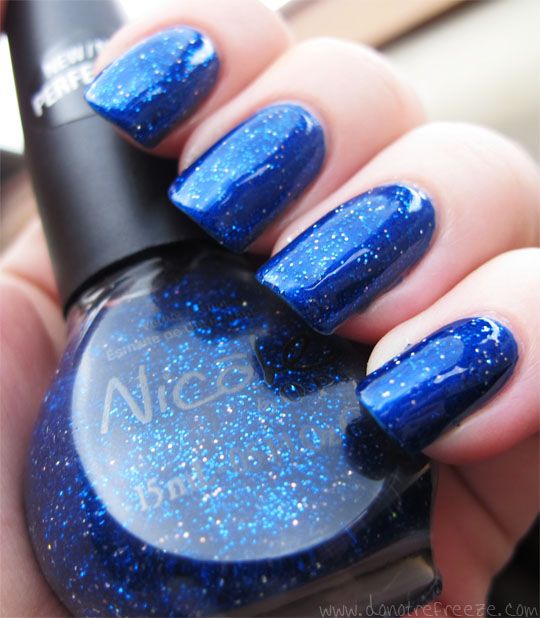 Last week I spent an awful lot of money when Kim and I went shopping at Westfield Shepherds Bush. I usually frequent the Stratford one since it's only 10 minutes away from me, but there are some really really great stores at Shepherds Bush (*cough* Inglot!). One such store is the OPI Colorcopia, where they also stock the Nicole by OPI range. I'd never tried any of these before, and so I picked two shades up that were on sale for £5 each.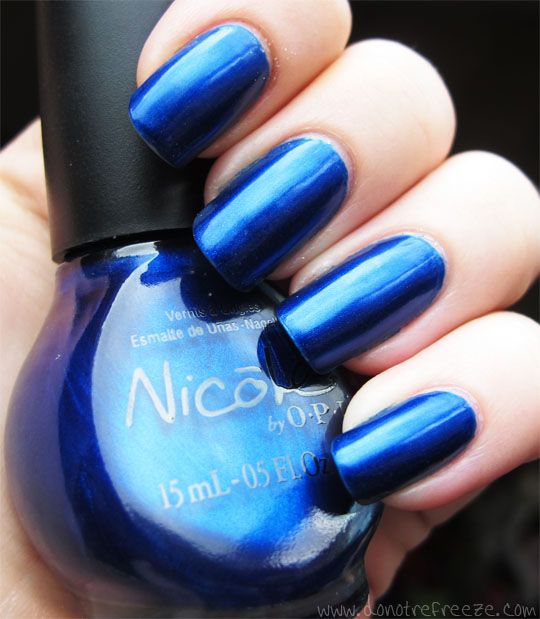 This one is Loyalty To Royal-ty. Not sure what the hyphen is for.. but yes, it's definitely royal blue! I do love a good blue shimmer polish, and whilst I have a lot of navy ones I can't think of any other royal blues quite like this in my stash. It applied wonderfully in two coats, but had a sort of dull finish without topcoat. It made a great base for the other colour…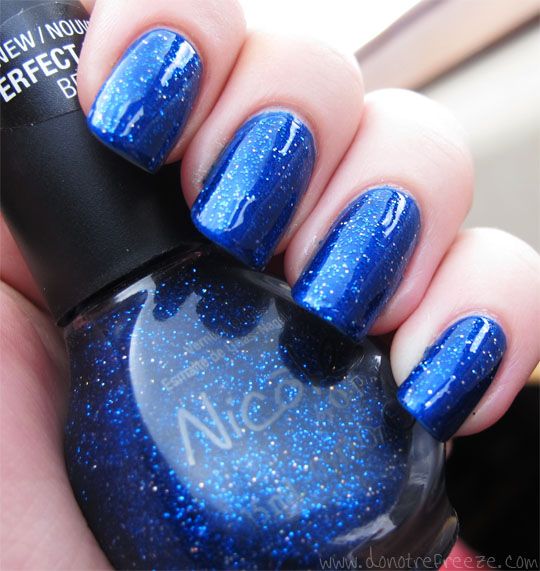 …Which is Such A Go-Glitter. This is super squishy-looking and jelly-like, which I loved! Bit of a topcoat eater though. I do really love this combo, but I have to say I'm hating on the bottle design. It's ugly!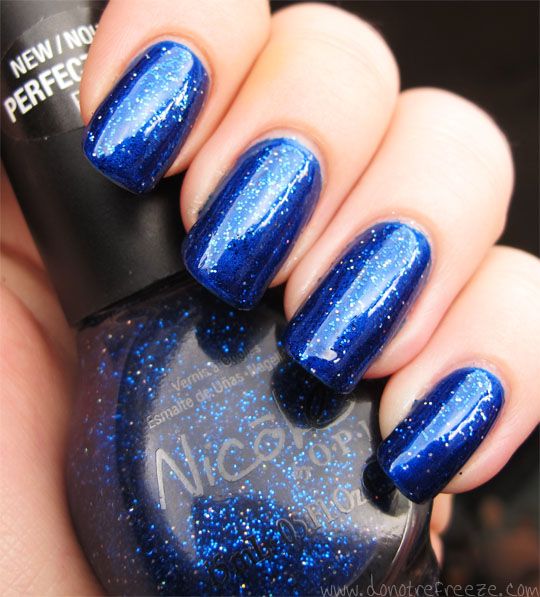 Have you tried any Nicole by OPI polishes? Any shades you'd particularly recommend?