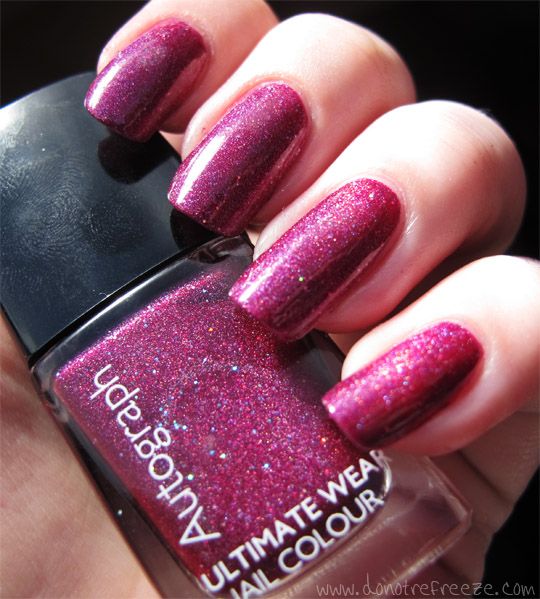 Quite some weeks ago, I was invited to look around the brand new beauty department at Marks & Spencer in Westfield Stratford. I love the new look beauty department, it's got a really nice range of brands including M&S own brands Limited Collection and Autograph, and lots of M&S exclusives from all over the world – Philip Kingsley, Apivita, Leighton Denny and so on. It's laid out beautifully and the staff's main ethos is impartiality; they will suggest the best product for your needs as opposed to the most expensive product as they're not working on commission, but equally they'll leave you to browse in peace if you prefer. It's a lovely shopping experience, and I can't wait for them to roll it out across M&S stores nationwide .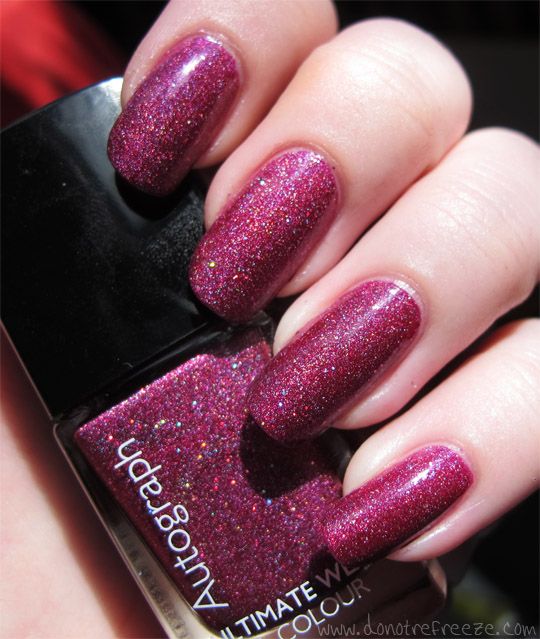 Anyway, you're here about the lovely holo goodness in the photos! It's called Purple Rain, from the Autograph range. It was literally the first thing on the stand that I spotted, and I knew it had to be mine immediately, so I bought it then and there. It's so rare to find an interesting polish for a reasonable price over here – and these are just £6. It's a beautiful hybrid of magenta and mauve, with plenty of lovely holographic glitter and it's opaque in two coats. Frankly I think everyone needs this in their collection – I've got nothing else like it.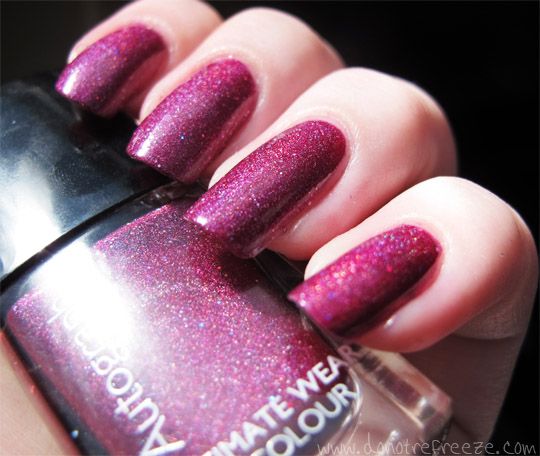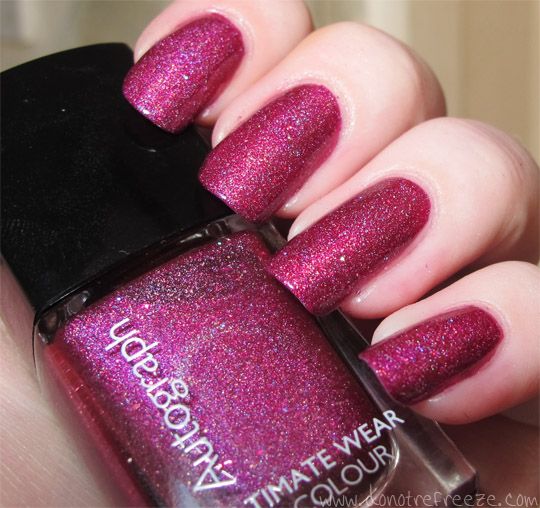 I'm really impressed with this, so I think I'll be giving some other products from the Autograph range a whirl soon. Have you tried anything from the Autograph range, or Limited Collection?