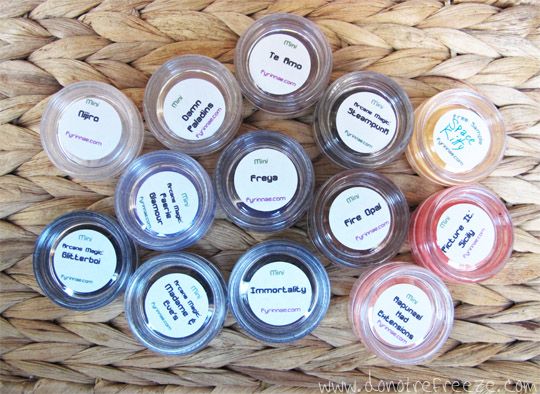 A couple of years ago, I went through a bit of an indie makeup phase and Fyrinnae was one of the brands I tried. The novelty soon wore off though when I decided that loose eyeshadows are too much of a faff – I'm one of those people who will spend every last possible second in bed of a morning so pressed shadows have always been quicker and more convenient. On one of my visits home a couple of months ago, I dug out my old indie shadows for old times' sake and quickly fell back in love with the Fyrinnae ones. This obviously meant I had to go and order some new ones!
Fyrinnae are notorious for their looong-ass turnaround time, but they do always tell you honestly what your wait time is expected to be on the front page. When I ordered, they cited 26 business days before dispatch so I was prepared for a long wait. Imagine my surprise when they turned up 10 days after I ordered them – top marks! I grabbed 12 mini sized shadows ($2 each), with an extra one as a free gift with purchase, and a full size of the well beloved Pixie Epoxy ($7), including shipping I think it all cost me about £23. Although frankly these beautifully unique colours are priceless in my opinion.
I used to have a Pixie Epoxy way back when, but I have no idea what happened to it – I think I might have given it to Kim. I didn't get on with it that well, I found it really tough to blend over but since I got this one I've definitely got the hang of it, the key is leaving it to dry first instead of applying shadows over it while it's still tacky, and avoid windscreen wiper motions while blending over it, gentle pats with the brush are all that's needed. Anyway, enough babbling – swatchfest! I couldn't resist uploading photos of each from several different angles because they're so multifaceted and lovely. All swatches are over Pixie Epoxy!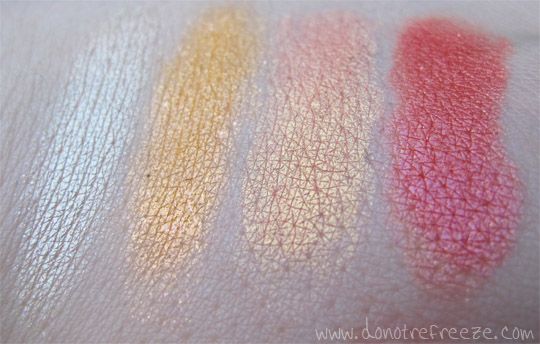 First on the left is Nijiro. I've used this every single day since I got it as my inner corner highlight shade over MUFE Aqua pencil in 23L, honestly it's so brightening I manage to look bright eyed and bushy tailed even if I've only had a couple of hours sleep. It's also amazing on the lid. Second is Space Kitty, this one was the free sample and it's a real orange gold. One of the only oranges in my collection and surprisingly pretty, it goes very well with my blue eyes. Third is Rapunzel Had Extensions, a light coral pink with a strong gold shift. Really beautiful, I'm loving it as a lid colour. Fourth is Picture It: Sicily, a little more red than I was expecting but works nicely with Rapunzel Had Extensions.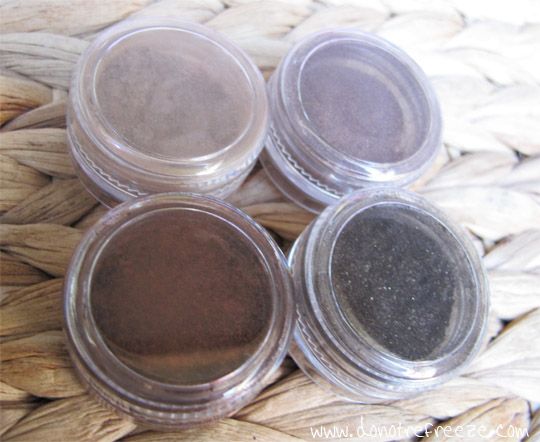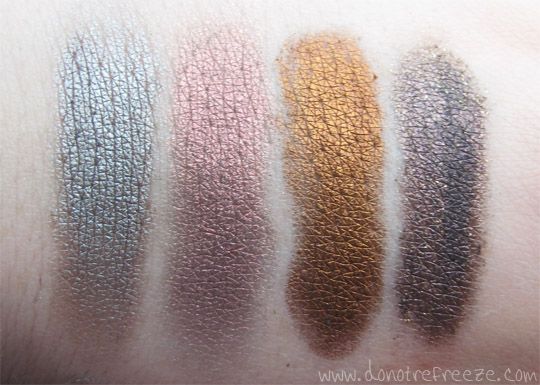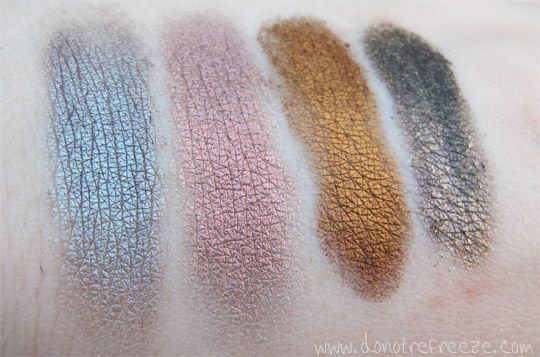 Far left is Damn Paladins – absolutely love this one. Appears to be a slightly cool-toned taupe at first glance, nothing unusual there, but it has an amazing blue duochrome when the light hits it right. Makes for a great lid colour and also good in the crease with a lighter taupe or grey on the lid. I like to wear it with something blue or turquoise on the lower lashline to complement the duochrome. Next is Te Amo – another amazing lid colour. Not even sure how to describe this one, I guess it's a sort of golden mauve? Next is Fire Opal, holy crap that's some serious bronze. Not a lot in the way of duochrome or colour shift, but just bloody look at it. It doesn't need anything else. Steampunk applies a few shades lighter than it looks in the jar, and I actually prefer that. It's got similar features to Te Amo, sort of like its much darker cousin.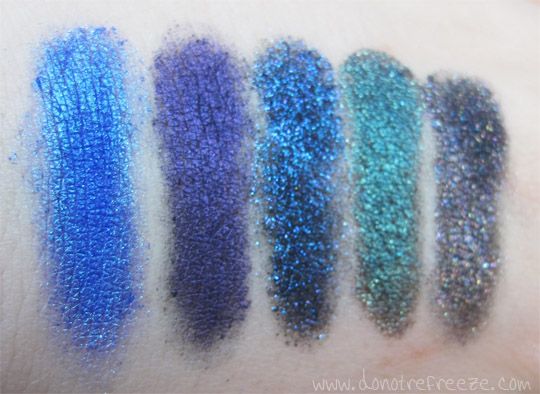 Faerie Glamour is amaaazing. I couldn't photograph it accurately for the life of me, but it's a bright cobalt blue with purple and pink flashes. So, so cool and I love it on the lower lashline. Freya is a beautiful deep purple with navy blue duochrome, I think it would look insane on green eyes. Glitterboi is a slightly silly name but it fits the shadow really well – it IS glittery. I mean seriously, look at it! Madame and Eve's is a deep teal that leans towards forest green from some angles, I'm not much of a green wearer normally but this is so unusual. Lastly, Immortality is this ridiculously pretty rainbow glitter in a dark almost black base. Like Sassy Minerals Gasoline Rainbow on crack. Amazing.
In case you couldn't tell, I'm thoroughly impressed with these and my eye makeup has been getting much more interesting and varied on a daily basis now. It's fun, I'm enjoying myself! Are you a Fyrinnae fan?