I just wanted to share with you a couple of things that will be hitting shelves for Autumn/Winter this year which I was excited by – and hope you will be too!

I was going to save the best till last but I can't hold it in – GOSH Holographic.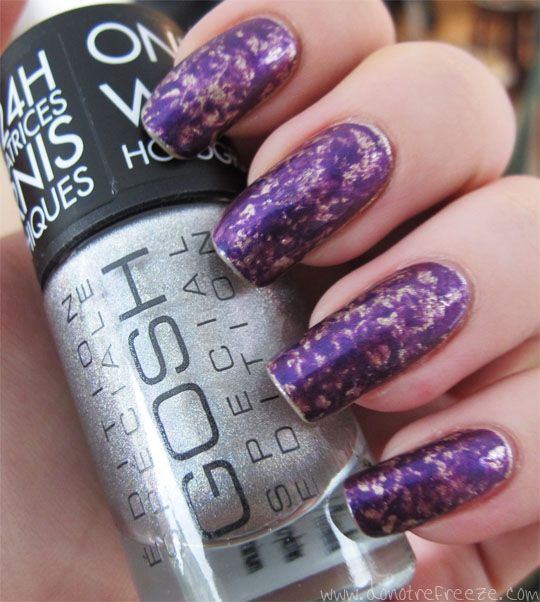 Yup, the infamous pain-in-the-arse-chips-within-12-hours GOSH Holographic is back; by popular demand, no less! The very reason that GOSH discontinued it is that it does chip so quickly, but so many people asked for it back that they've kindly acquiesced. And what's even better is that they are being honest about it – touting it as a 'one night wear' polish. Their honesty is refreshing, I really appreciate that they're not giving us some '10 day wear' rubbish when they know full well it's good for a night out and that's about it. This will be hitting Superdrug shelves as soon as 1st August, for £4.99. Hopefully this will also stop the vultures flogging it for £30+ on eBay, too!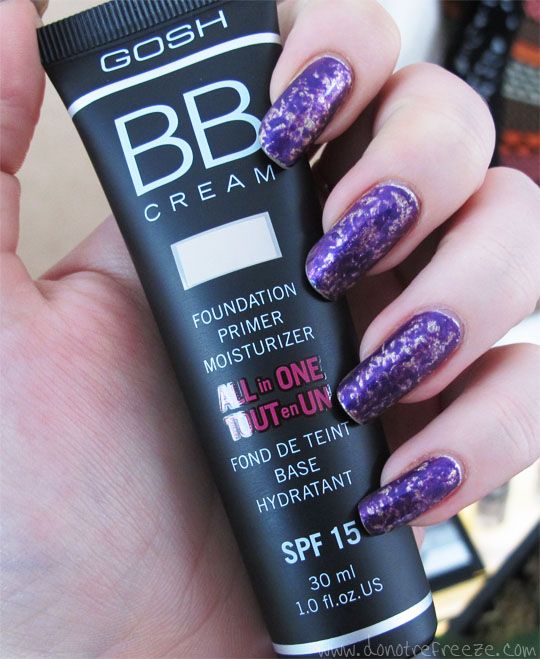 Also from GOSH is their new BB Cream (£9.99). Every brand and their mothers seem to be doing BB Creams these days, and I must admit that other than Illamasqua Skin Base (fab) and Garnier's BB Cream (awful), I've not tried any others. I've already given this one a whirl though, and actually really like it. The coverage is just how I like it, sort of light medium. And amazingly, the lightest shade is LIGHT! I love that a high street brand have come out with a base shade that's light enough for super-paleys! GOSH say that their BB Cream features 'colour adapt' technology that means you can pick the shade closest to your skintone and it will adapt to match, but I'm a bit of a cynic when it comes to claims like this. I will be doing a full review soon though for sure.
After the success of the recently launched In The Light palette, Stila will be offering another stunning 10 shade palette for Autumn Winter called In The Know (£25). Matte fans will go mad for this – myself included – especially matte fans that wear warm tones well – myself included again! I love the rich terracotta shade called 'Fire', second from left on the bottom row. I have a million and one eyeshadows, I know, but I'm not sure I'll be able to resist picking this one up. Or maybe I could ask for it as a birthday present? It's the 10th of August, by the way ;)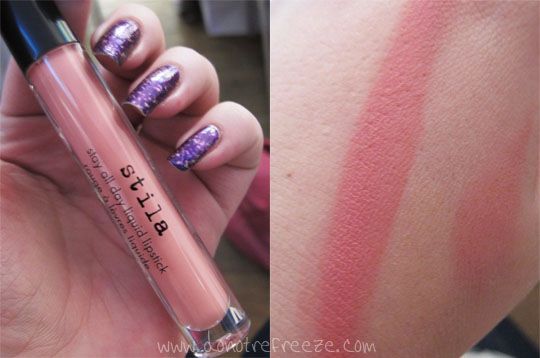 Stila's Stay All Day liquid lipsticks (£15) have been out in the States for some time, but they're finally coming to the UK and I am absolutely enamoured with this shade called Bellissima, it's such a flattering nude pink for me! I am all about long wearing lip products, I can't be doing with reapplying stuff throughout the day so this is wonderful. Another product that will definitely be getting its own post in the future!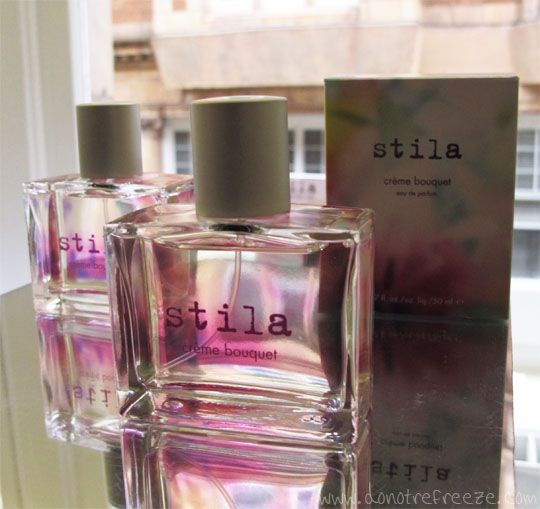 Another product I've instantly fallen in love with is Stila's signature fragrance, Creme Bouquet EDP (£29.50 for 50ml). Apparently this is a comeback for Creme Bouquet, an original Stila product but long discontinued and brought back due to popular demand. Much like GOSH Holographic, then! I'm not normally a huge fan of very floral fragrances – the Lily of the Valley in this is quite noticeable – but the vanilla notes are MUCH stronger and definitely lead the fragrance. So sweet and delicious, and being an EDP it lasts a fair while. You tend to notice the florals a bit more when it dries down, but still with a sweet hit of vanilla, more woody at the end than when it opens. Absolutely lovely and a definite repurchase in the future!
So – seeing anything you like the look of here?