Polishgasm: Sally Hansen Nail Prisms Ruby Diamond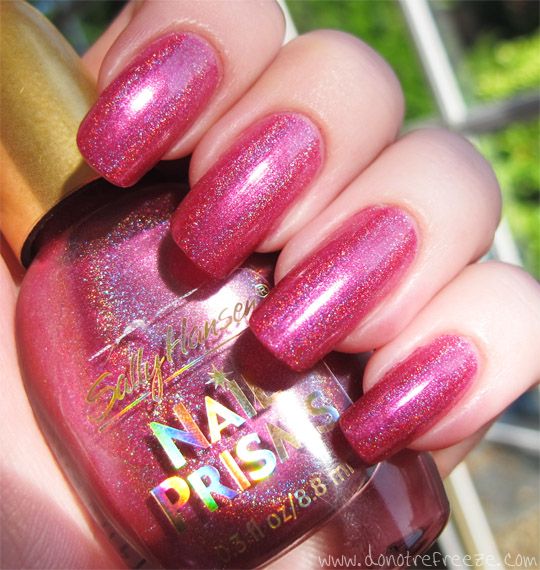 PHWOOARR. Polishgasm time again. This was another of my recent eBay wins – the Sally Hansen Nail Prisms are long discontinued but if memory serves, you can occasionally find them popping up in stores every now and again if you're in the US. We never even had these in the UK in the first place, and I was very lucky to grab this badboy for something ridculous like £7 or so on eBay. I own my fair share of holographic polishes, but I have to say this is maybe the most holo-iest holo of them all.
Less words, mo' holo.