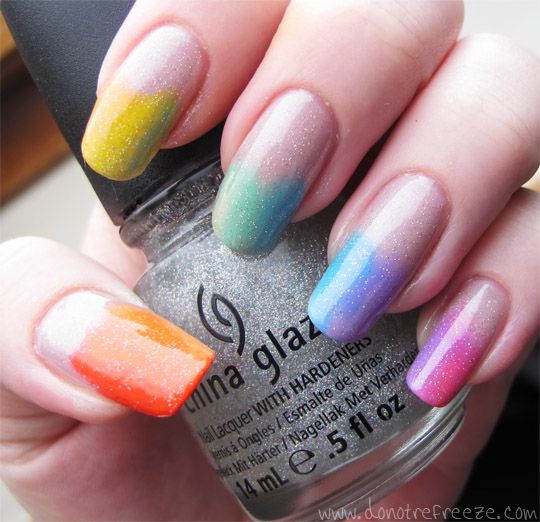 Gradient nails have been the latest big thing among nail bloggers lately, and it's been an awfully long time since I did much in the way of gradients (apart from this post). So I decided to go for some rainbow gradient tips!
I used FashionistA nail polish in Nude as my base colour, I mentioned this in the Ibiza Mix post I linked above and figured this would be an ideal time to show it to you – isn't it lovely? I'm not typically a lover of nude coloured polishes, I'm a brights or darks fan through and through for nails but I do really like this one. And pictured below are all the colours I used for my rainbow gradient tips!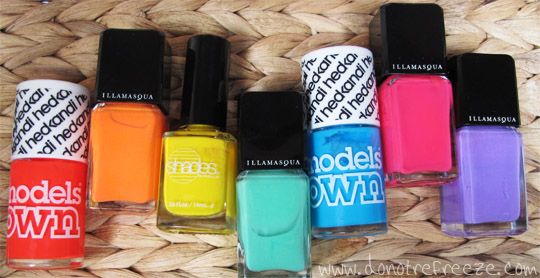 From left to right there's Models Own Hedonist, Illamasqua Gamma, Barielle Lemon Drop, Illamasqua Nomad, Models Own Balearic Cool, Illamasqua Collide and Illamasqua Jo'Mina. Stupidly I put Collide and Jo'mina the wrong way round in that picture, those two are the opposite way round on my nails.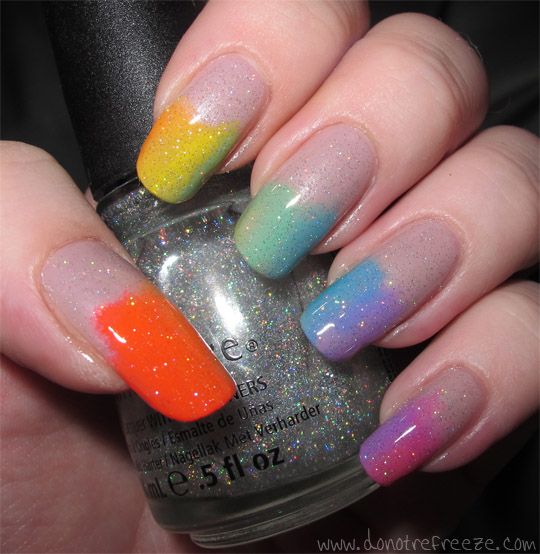 I topped the whole thing off with a coat of China Glaze Fairy Dust, a recent acquisition but a new favourite for sure. It sort of reminds me of China Glaze Wireless Holographic top coat but I don't think they're dupes – I'll add a comparison post to my to-do list.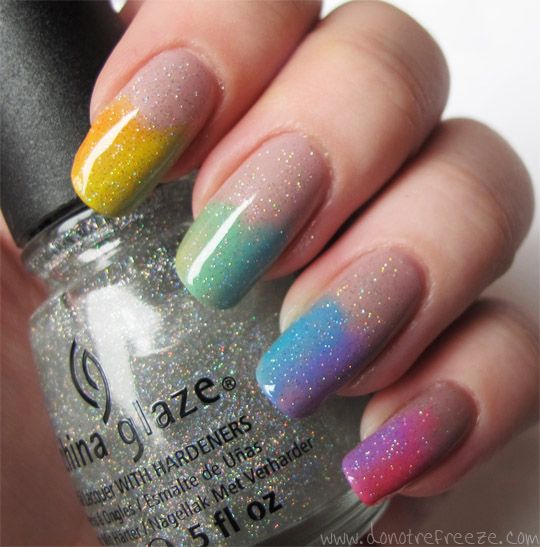 I definitely think Fairy Dust tied the whole thing together. I loved this manicure and wore it for a full week – you know I really like something if I wear it for more than a few days at a time!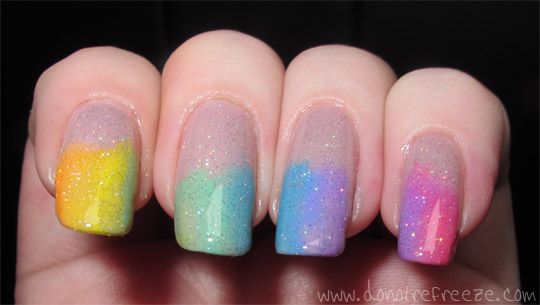 What do you think?