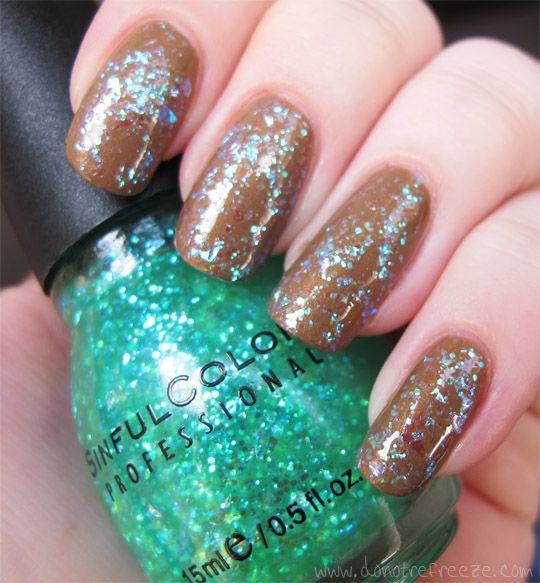 This is probably one of the most unusual colour combinations I've ever worn on my nails! The base colour is Illamasqua Faithful from the Naked Strangers capsule collection – I'm loving all the bits I've tried from it, even this. Being a lover of brights and glitters, I never thought I'd like a brown nail polish but I actually do like this!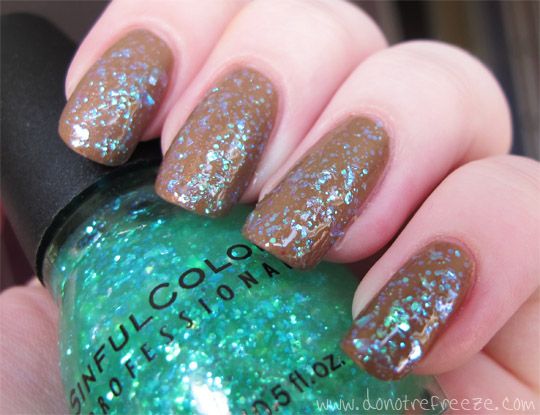 The flakies are Sinful Colors Green Ocean. Cool story how I got it too – remember my last giveaway? One of the winners was Danille who lives in New Jersey, but she was planning a visit to London this month so instead of me posting her prizes, we arranged to meet up when she was here, and she brought over some super cool American bits I've been wanting too! She was so lovely, we met up a couple of times while she was here and I know if I ever manage to get to NYC I'll be dragging her from NJ to meet me there too!
So yeah, back to the Illamasqua one – I don't love it on its own – I think its a bit too warm toned for my skin – but it looks so weird and cool with Green Ocean on top so I'm looking forward to trying it out with other cool effect topcoats.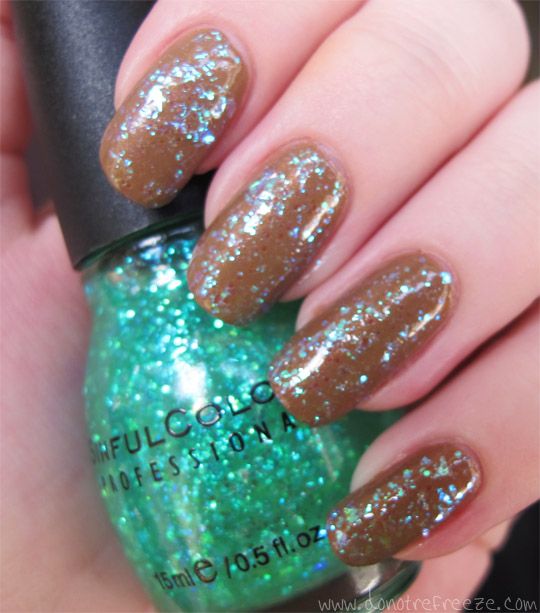 Do you like brown nail polish? What polishes would you wear over Faithful to jazz it up a bit?