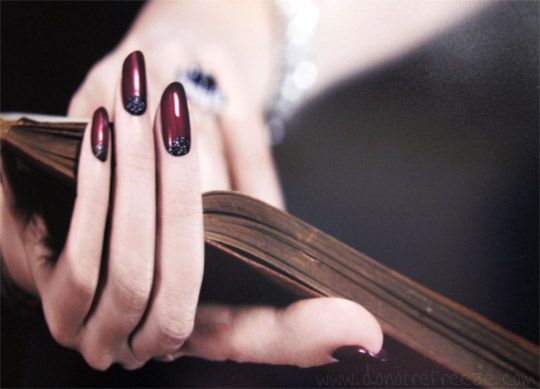 It's that time again – a new Illamasqua collection. ♥
I say it every time they launch a new one, but this collection really is my most favourite one they have ever done, EVER. I literally love every single product and want to buy every single one – and as always, I absolutely love the messaging that comes with it.
You might remember that around the time Human Fundamentalism was released that Illamasqua ran the 'Beauty Before Age' competition in the search for beautiful people of all ages, races and sexes to form the basis of their next collection. Here it is – Generation Q, ageless and without limits or restrictions. The Illamasqua team have summed it up succinctly and perfectly: "It's our declaration to the world that beauty is inclusive, not exclusive".
Amazingly, it's something I've not given much thought to before, but there's no denying that the typical worldwide vision of beauty is outdated and restrictive. Why should women (or men!) change their beauty routines when they reach a new decade? Why shouldn't you wear shimmer products if you're over 40? Why the hell should you do what is typically expected of you and your sex/race/age group rather than what you feel? Once again, Illamasqua have taken the homogenised stereotypical 'norms' of beauty and shat all over them with their brilliance and sheer aversion to following the crowd.
The face of the collection is an absolutely beautiful woman named Evelyn, I was privileged enough to meet her on Wednesday evening and it was clear as day that her glamorous Illamasqua makeover made her feel a million dollars – and quite rightly so, she was absolutely stunning. Not to mention living proof that the 'no shimmer after 40′ rule is absolute bull – a shimmering multi-tonal eyeshadow look didn't look even slightly out of place on Evelyn's 72 year old eyes.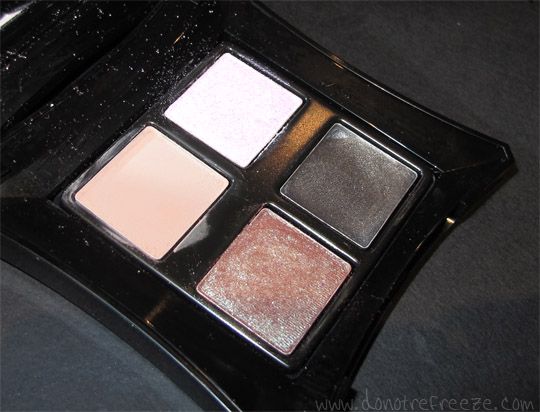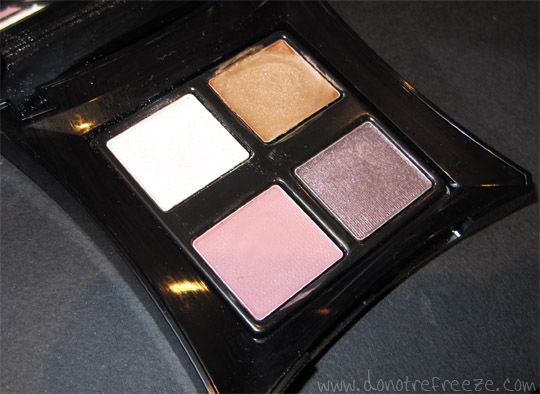 I predict that the two new palettes will be the real stars of the collection. The mixture of colours and textures in them just beg for experimentation – the Empower Palette (top) is my favourite of the two featuring a pressed version of their core line pure pigment in Fervent – which actually reminds me a lot of MUFE Star Powder 955. Each of the palettes also has a brand new Liquid Metal too, I'm particularly enamoured with the cool metallic brown one called Focus in the Complement Palette (bottom).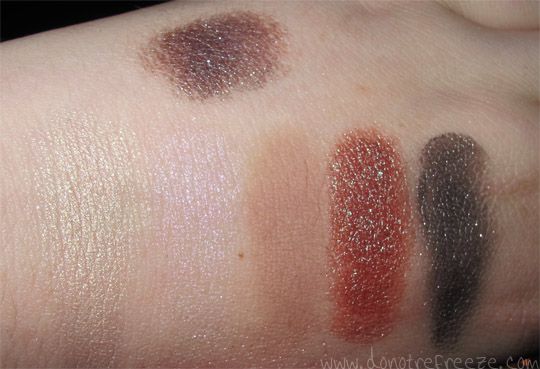 Empower palette swatches – the gorgeous mish-mash at the top is a layering experiment with all 4 of the colours in the palette. To the left of the palette swatches is something that might look familiar to long-time Illamasqua fans…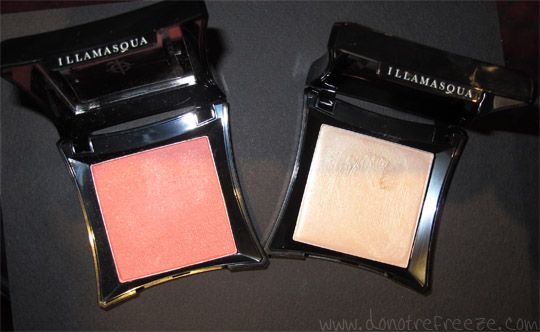 I'm utterly in love with the new blushes. More shimmer! The one pictured above is Sophie, yes, as in Sophie Lancaster. It's a true coral shade in my book with stunning gold shimmer – can't wait to get my hands on this! Not pictured is Allure, more of a dusky rose shimmer. The other product above I am very excited about – do you remember Illamasqua's Gleam Cream? It disappeared off the face of the earth some time ago, but it's back and better than ever – this time even more refined and in a creamy compact. So, SO bloody lovely. It's honestly one of the nicest highlighters I've ever seen, it really melts into the skin instead of sitting obviously on top of it.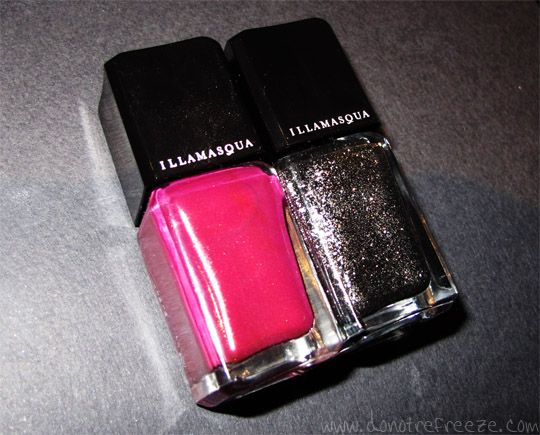 Of course, there had to be a couple more additions to the Illamasqua Nail Varnish family – Creator is a glittery black, and Charisma is a deep raspberry pink shimmer, rather darker than it appears in the photo. These were both used in the nail look at the top of this post where the colours are a fair bit more accurate.
There's also some lovely lip products which unfortunately I didn't manage to get good photos of – Underworld lipstick is described as a blueberry violet shade and it matches perfectly with Intense Lipgloss in Boost. There's another lipstick in the shade Magnetism, a raspberry pink not dissimilar to Charisma Nail Varnish. Possibly the most stunning lipgloss I've ever seen is Opulent, described as a rainbow beige – and I don't know how else it could be described. It really does shine with every colour under the sun, it has to be seen to be believed – wish I got some good pictures to show you!
My single favourite product of the Human Fundamentalism collection was Scribe Precision Ink, and the newest Precision Ink is actually my favourite product for this collection too. It's called Wisdom, a blacked antique gold and trust me when I say it is amazing. I actually have this to play with – so new in fact that it's in blank prototype packaging – and I will surely be posting about it soon.
So that concludes my thoughts on the new collection – which heartbreakingly isn't released until September! I'll leave you with a picture of the lovely Evelyn, and some ever-inspirational words from one of my favourite people.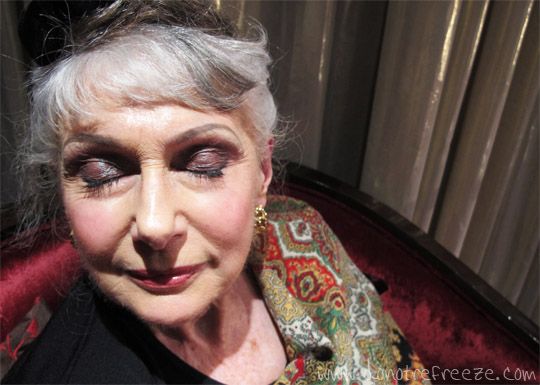 Generation Q – is generation YOU!
It's what they tell you not to do; it's what you see your true self through.
It's what is old and what is new.
What you know and what you knew.
It's what you feel and what is true. – Alex Box