Before Essie's diffusion line was launched recently in Boots and Superdrug, I only owned 3 Essie polishes. I love the colours of the ones I already had, but hated the brush (WAY too skinny) and couldn't get on with the formula. When I heard that the formula was different and the brushes were wider on the diffusion line polishes, it was obviously time to get hold of some colours I'd been lusting after for a while!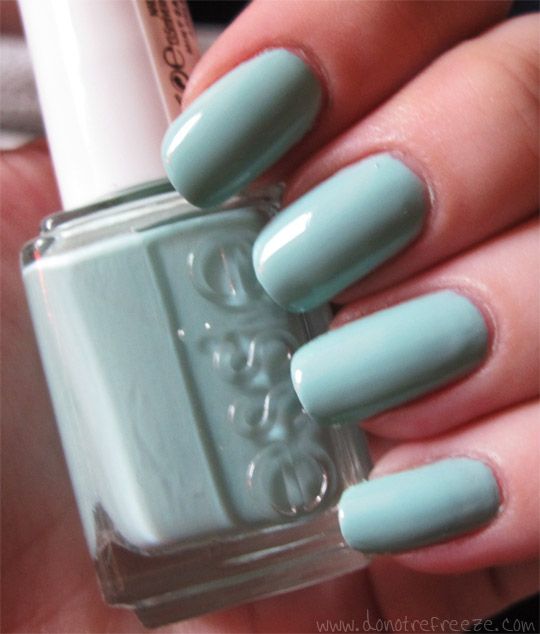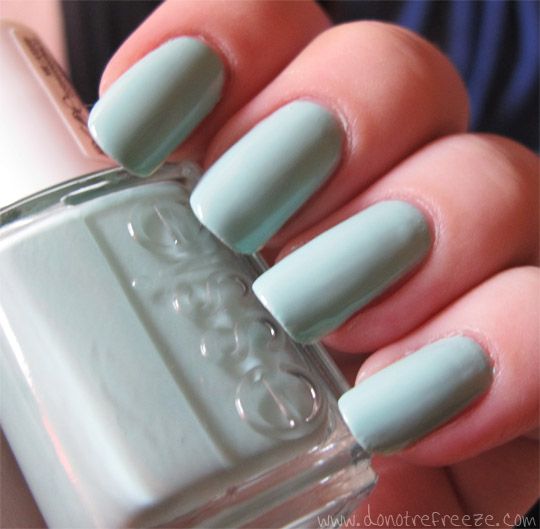 Mint Candy Apple. I'm not sure why I have so many mint green shades in my collection since they make my hands look pretty red, but this one might be my favourite. It's not quite like any others I own, which can only be a good thing! This was two coats, sort of watery on the first coat but the second coat fixed it up no problem.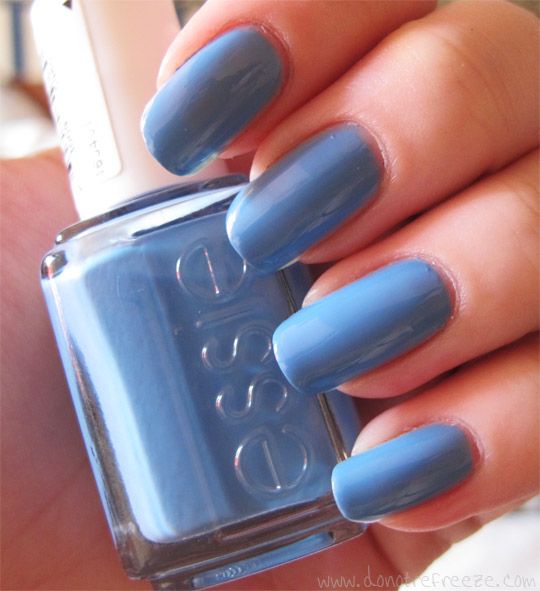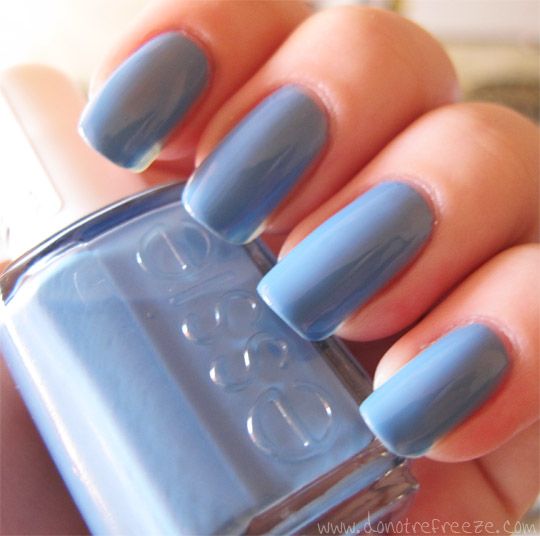 Lapiz of Luxury. One of the Essie polishes I had before was Splash of Grenadine, from the same collection as Lapiz of Luxury (I think it was Resort 2010?). I reeeally wanted this 'cause I love these cornflower blue sort of shades but I knew I'd get pissed off with the brush and formula. Couldn't be happier now I've got it! This one was 3 coats for full opacity.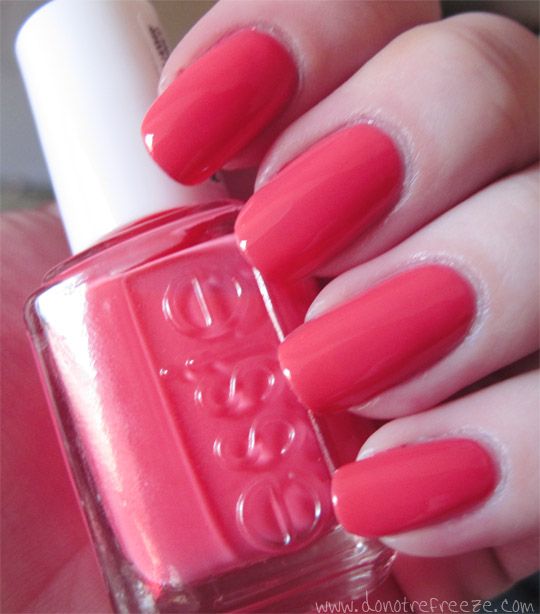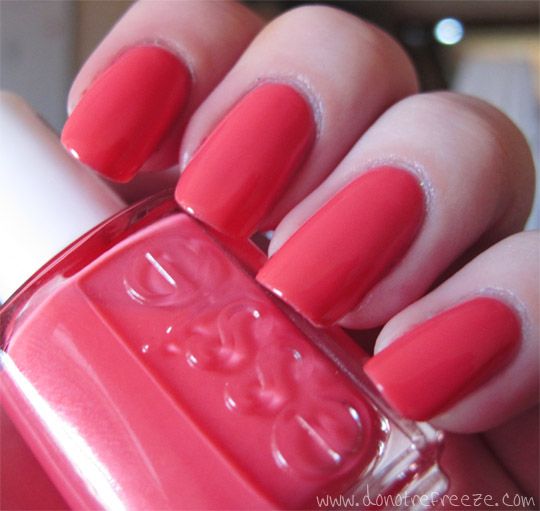 Cute as a Button. I have a real weakness for coral-ish pink shades, in case you hadn't noticed. I must have at least 15 different ones but I can't think of any others in my collection that are quite the same shade as this one. Looove it. 3 coats again.
Overall, whilst the diffusion line shows a great improvement on the normal Essie brush and formula, these still aren't perfect. I really like them and will continue to add shades to my collection now I can get on with them, but it's worth bearing in mind that they're kind of watery especially on the first coat or two. Also, I'm glad they've widened the brush but if I'm being critical it's maybe slightly toooo wide, I have super narrow nails and wide brushes tend to be too big for my little finger!
Definitely worth investing in though, they've selected some really nice shades for the diffusion line but I'm sure it's too much to wish for that they'd ever revamp their entire range. Essie nail polishes are £7.99 in Boots and Superdrug.
Have you tried any of the Essie diffusion line, or any of the 'original' ones? If you've tried both, how do you think they compare to one another?