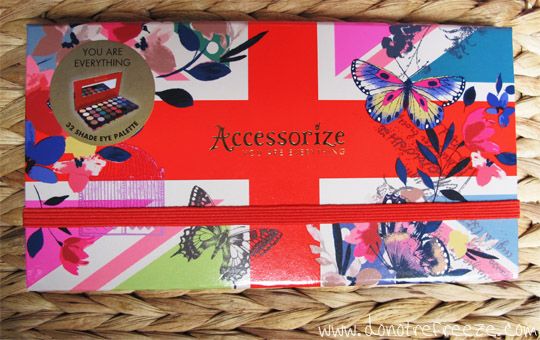 The 'You Are Everything' palette is one of two new palettes from the new Accessorize collection – you've probably already seen a few posts on the 'Lovely Day' neutrals palette, but I've not yet seen any other posts about You Are Everything so hopefully this will be useful to some of you!
You Are Everything is the palette for those who aren't afraid of colour. There's plenty of neutral and pastel shades if you fancy a more subtle day, but there's also a load of rich bright shades for if you're feeling a bit bolder. It's a great way to get a real mix of shades for a cheap price, but don't expect miracles when you're paying £8.95 for a whopping 32 shades.
The left side of the palette. For the swatches, I've done it in columns as opposed to rows – so here are swatches of the first four columns!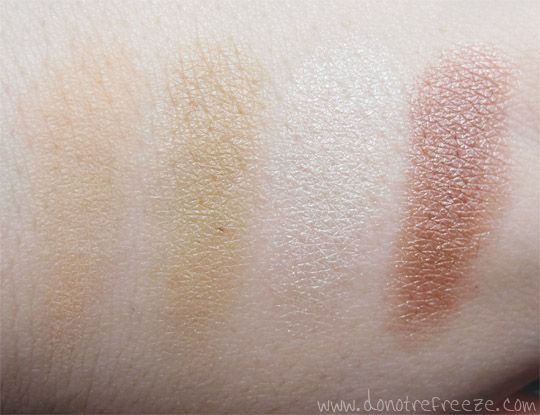 Instantly you can see that the pigmentation in this first column of neutral shades is barely there. The first shade though is quite useful for blending out other colours.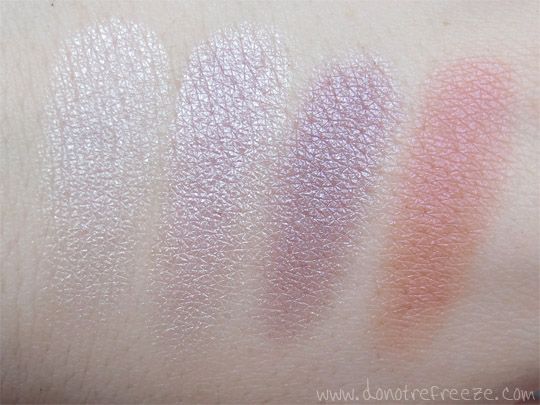 The same can be said of the violet shades on this column, not much pigmentation but slightly more so than the last ones. It seems to be a bit of a running theme that the shimmers in the palette are more pigmented than the mattes, but I think that tends to be true of most brands.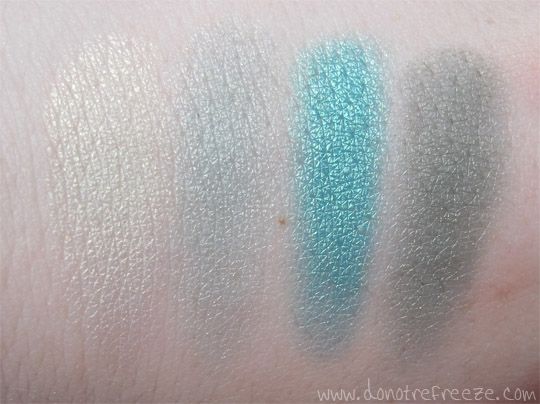 Not much to write home about here either, until you come to the bright teal! I really like this shade and the pigmentation is much better than the other shades up to this point.
Now that's more like it! This column of gold, copper and bronze shades is much more the sort of pigmentation I'm used to. These 4 shades are definitely the best in the palette in terms of colour payoff.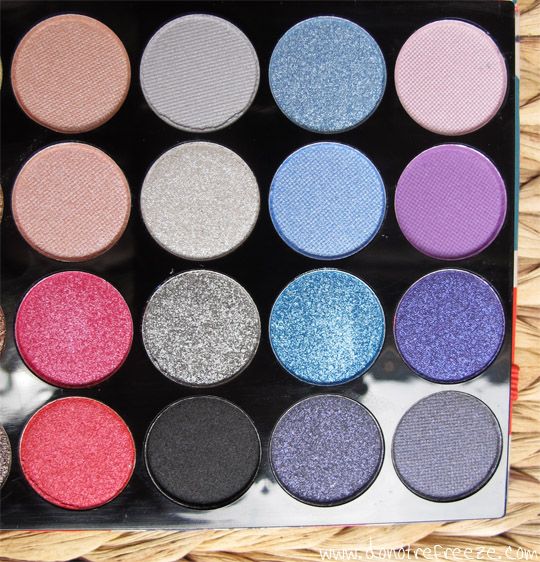 Now we move on to the right hand side. The colour payoff on this side is mostly better than it is on the left!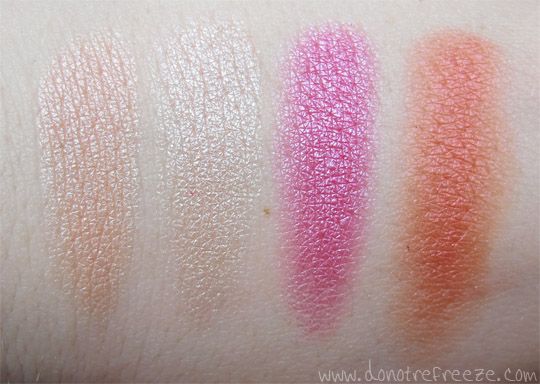 The first two shades here are actually a little more pigmented than they appear in the photo but they're not a million miles away from my skintone so don't show up brilliantly. LOVING that magenta pink though!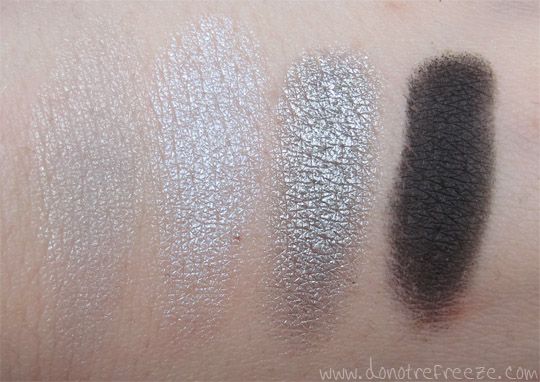 The first shade here is a bit meh, but the others are pretty nice. The black's not bad either which was a nice surprise, judging by the matte shades in the rest of the palette I was expecting this one to be rubbish.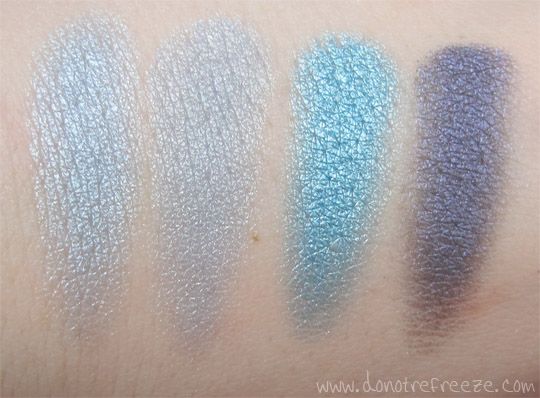 Again, there seems to be a running theme that the bright/dark shades tend to have better payoff while the lighter shades aren't great.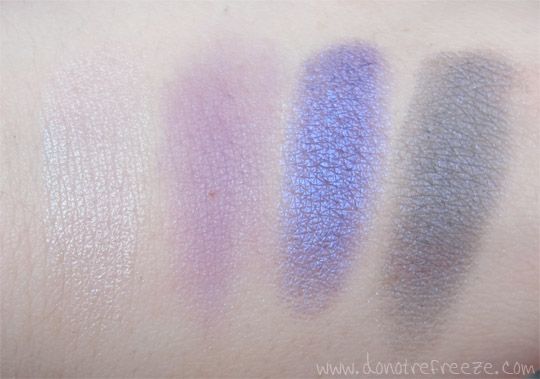 The purple shade in this column is really lovely, but the other three aren't super exciting.
I've got to be honest and say I felt distinctly underwhelmed by this palette on the whole. Then again, it's very rare that I use drugstore eyeshadows so I've spoiled myself with the likes of Inglot.. buuut I have one of the Accessorize mineralised eyeshadows and the pigmentation of that is awesome.
Objectively, £8.95 for 32 shades, about 10 of which have great pigmentation really isn't bad. I mean some people don't like their colours to be too bold anyway! It's a nice way to try out some shades that you're not sure about, but even the shades that showed up best while swatching just don't come out as well when applying them to your eye with a brush. In the look below, I used some of the brightest shades including a gold and the magenta pink but they look pretty tame on the eye.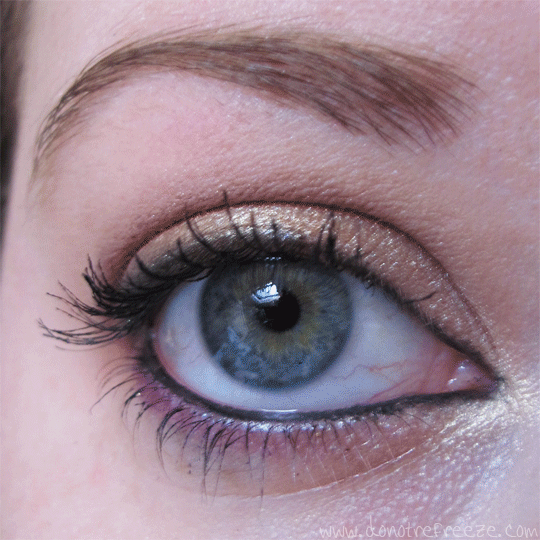 I think whether or not you'll love this palette largely depends on what sorts of eyeshadows you prefer to use – subtle ones or ones with serious colour payoff. If soft and gentle with a hint of something bright is your thing, you'll definitely like the You Are Everything palette.
This palette along with the Lovely Day neutral palette is out now in Superdrug stores that carry Accessorize, and you might find it in some Accessorize stores if you're lucky.