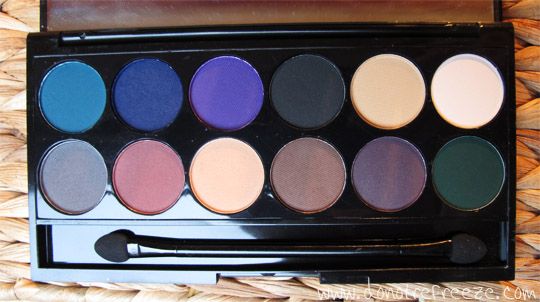 Sleek MakeUP are smashing it out of the park with their new releases lately. The latest fixtures to the range are two new iDivine palettes which, thanks to huge demand are both full of entirely matte shadows! YES! There's V1 Brights, and V2 Darks which I've got to show you.
I've noticed a lot of people saying these are Sleek's first fully matte palettes, but I just wanted to point out that there was actually the Chaos palette from 2009 which was all matte. I sold mine a while back so I can't compare textures side by side for you, but they are definitely hugely improved. It's rare to find matte shadows that are richly pigmented, smooth and blendable even with higher end brands so these are an absolutely godsend. These swatch absolutely beautifully! Pictured below is one swipe of each colour on bare skin.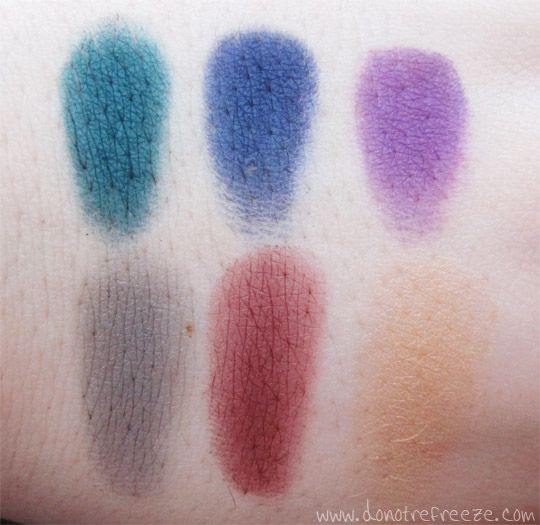 Left side of palette – top row Orbit, Ink, Highness
Bottom row Thunder, Maple, Flesh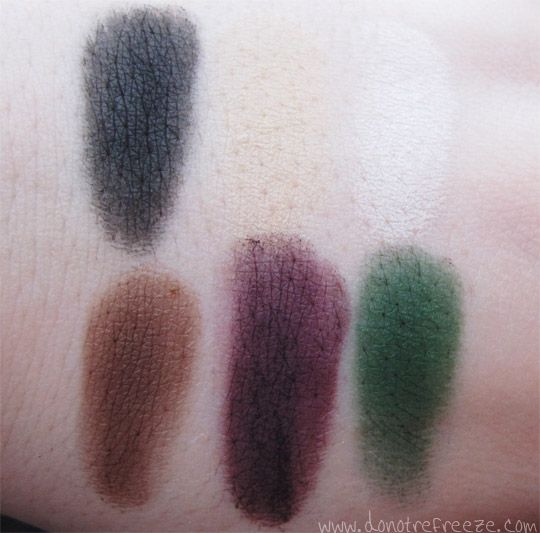 Right side of palette – top row Noir, Dune, Pillow Talk
Bottom row Paper Bag, Villan, Fern
Arrgghh typo Sleek! Villain has an 'i' in it! Honestly though, if a spelling mistake is the only criticism I can come up then they've obviously come up with a real winner here. Dune and Pillow Talk are slightly less pigmented than the other colours but it doesn't help that they're awfully close to my skintone. Stand-out shades for me are Highness, Thunder, Maple and Villain, totally my sorts of colours. I'm also really quite excited by Orbit and Ink as I've been getting quite into blue shades lately, and Fern is one of the prettiest greens I've ever seen. Then of course with Flesh, Dune, Pillow Talk and Noir you've got the scope for a neutral look. Awesome colour selection!
If you ask me, this is SO worth £6.49. These are some seriously high quality shadows, you can colour me well and truly impressed with Sleek MakeUP in general. I've always been a fan of the brand but every time they release something new they just get better and better! Below is a quick EOTD with the palette although I'm sure there'll be more in the future because I can see myself reaching for this quite frequently.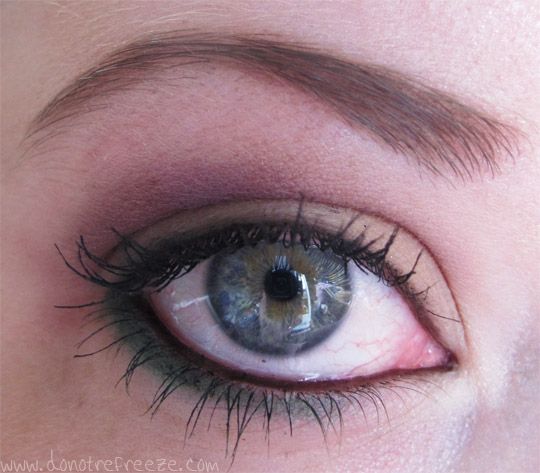 I used a mixture of Dune and Flesh on the lid, Pillow Talk around the tear duct and on the browbone, Highness in the crease and Fern on the lower lashline.
Are you liking the look of this exceptionally cool palette? I like it so much that I plan to pick up V1 Brights even though I don't often wear bright colours! The Ultra Matte i-Divines are released in Superdrug stores and on the Sleek MakeUP website tomorrow (9th May) – yay!