Hedonist is probably my favourite colour from the Models Own Hed Kandi collection, but it is an absolute bugger to photograph. It looks pretty much like a neon red in this photo, but it's rather more complex than that with hints of pink, coral and orange. The below photo in direct sunlight totally brought out the orangey-ness!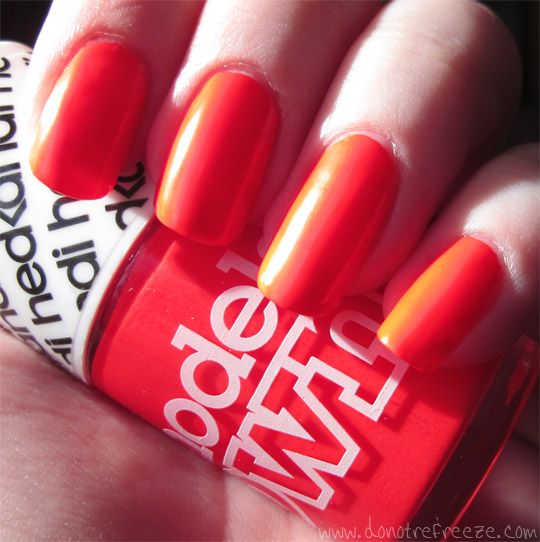 Following on from my Cool Ocean layering with Models Own, the obvious thing to do with this colour was layer the new Tropical Sun duochrome shade from the Beetlejuice collection over the top. I've actually got a few sort of sheer peach duochrome polishes that are perfect for layering, but this one is different from the others thanks to the silver microglitter spread through it. It's pretty cool!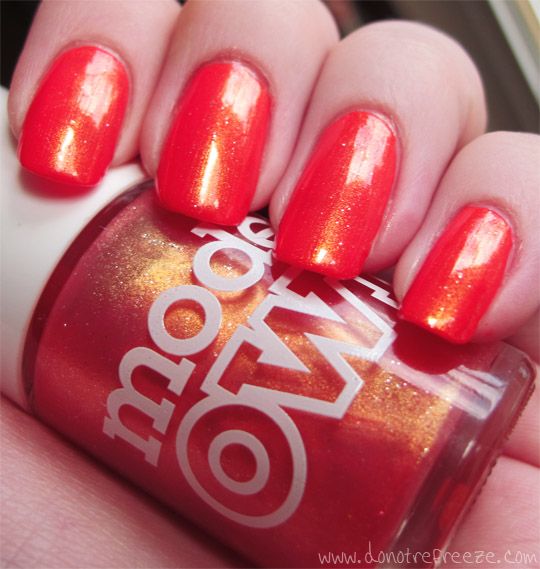 So there's another layering combo that I love. What polishes do you like to layer togther?