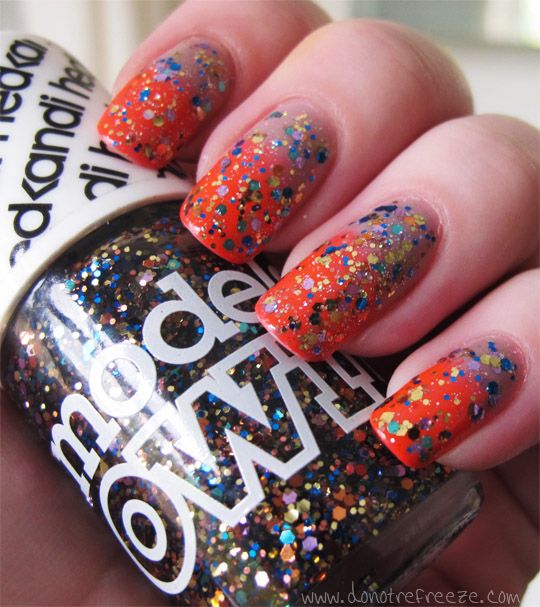 One of the most talked about polishes in the blogosphere lately has been Models Own Ibiza Mix from the Hed Kandi collection. And quite rightly so – it is awesome. I do love a chunky glitter, and Ibiza Mix doesn't disappoint. It's not a dupe for OPI Rainbow Connection/Milani Gems as has been suggested, but it's a good substitute!
I totally stole this manicure from the wonderful Ling – do check out her post!
I started with FashionistA's Nude as my base colour – awesome polish by the way, it's the first time I'd used it despite having had it in my stash for AGES. It's an almost lilac toned nude with really gentle shimmer, I really like it. Once that was dry, I sponged on a layer of Models Own Hedonist from the tips downwards to make a gradient. I only did one coat of sponging for this, testament to how opaque Hedonist is! On top of that, I added two coats of Models Own Ibiza Mix and because I don't know when to stop, one coat of NYC Starry Silver Glitter.
I was quite surprised by the amount of compliments I got on this (I have Ling to thank for that!), what do you think of it?