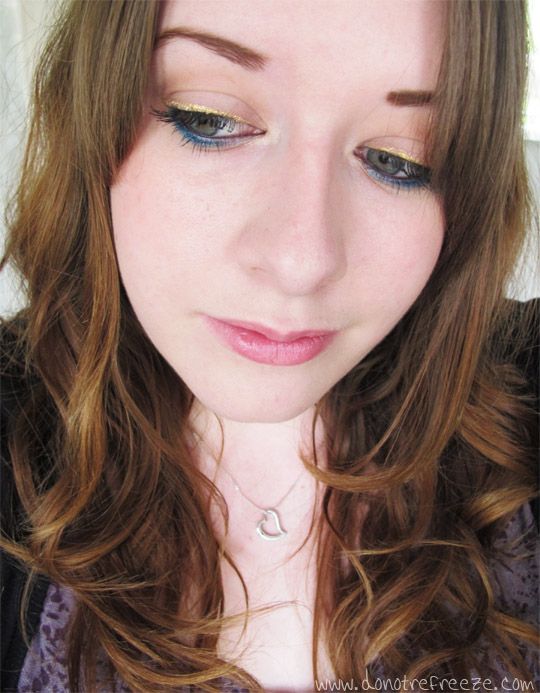 One of my go-to makeup looks lately has been gold glitter liner teamed with blue on the lower lashline. Really easy, really quick but definitely stands out and I love it. Eyeshadow wise, I just go with some really subtle contouring and leave the eyeliner to do the rest.
Face
:: Illamasqua Light Liquid Foundation (120)
:: Bourjois Healthy Mix concealer
:: Ben Nye Neutral Set powder
:: Illamasqua Rumour blush
:: NYX Angel blush
:: Dior Addict lipstick Paris
Eyes
:: Too Faced Shadow Insurance
:: Inglot eyeshadows 353 and 341
:: Make Up For Ever Aqua liquid liner 1
:: Collection Glam Crystals liner Funk
:: Inika eyeliner Sapphire (best Glossybox item ever)
:: Urban Decay Flipside eyeshadow
:: Yaby Seashell eyeshadow (inner corners)
:: Sleek Eau La La liner Black
:: 17 Peep Show mascara
:: HD Brows palette
What do you think?