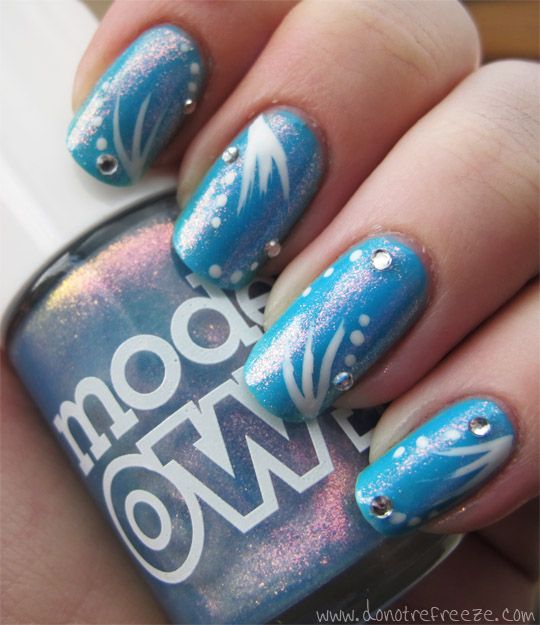 Models Own have brought out two awesome new collections lately; the collaboration with Hed Kandi, and 3 new duochromes for the Beetlejuice collection. I hauled quite a few of them, and I knew Indian Ocean was the first one I wanted to use. I already knew from other people's blog posts that it was quite sheer, so the obvious thing to do was to layer it over Balearic Cool from the Hed Kandi Collection! Unfortunately Balearic Cool was a little more sheer than I thought it would be too, it probably would have been opaque in 3 coats but I only did two since I then added 2 coats of Indian Ocean.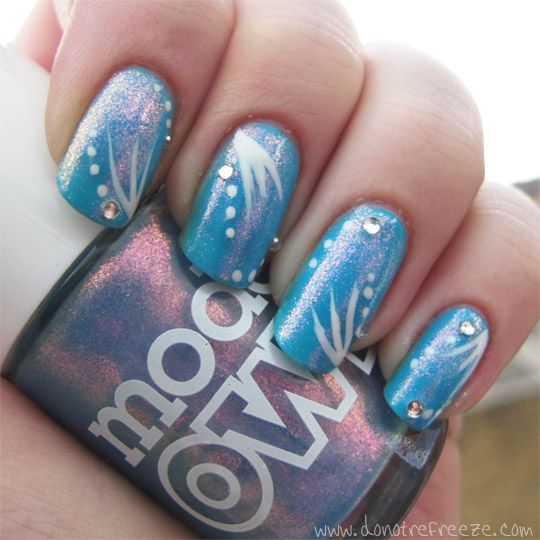 I absolutely LOVE this colour combination, especially the pink flash from Indian Ocean. Love everything about it! I couldn't just leave it be though, hence the lines and dots which I did with a Models Own white nail art pen. And rhinestones!
The wear time on this manicure was great, I wore it for a whole week before I got bored enough to change it and there was no wear at all really. Once I took this off, I did another layered combination of Hed Kandi and Beetlejuice colours, I'll show you that one soon!