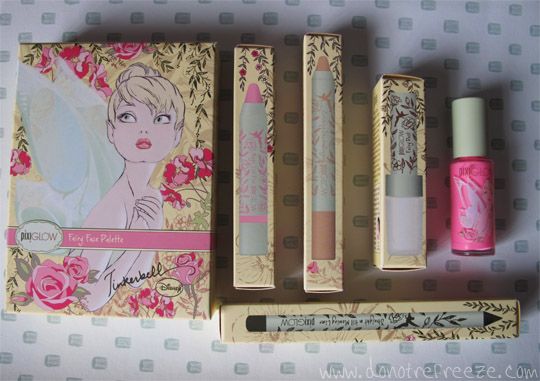 After about 6 weeks of having them, I must say some of the items from the Pixi 'PixiGlow' collection have become real favourites among my collection. Here's some speed reviews (I posted about the Pirouette Pink nail polish separately here), and an EOTD at the end!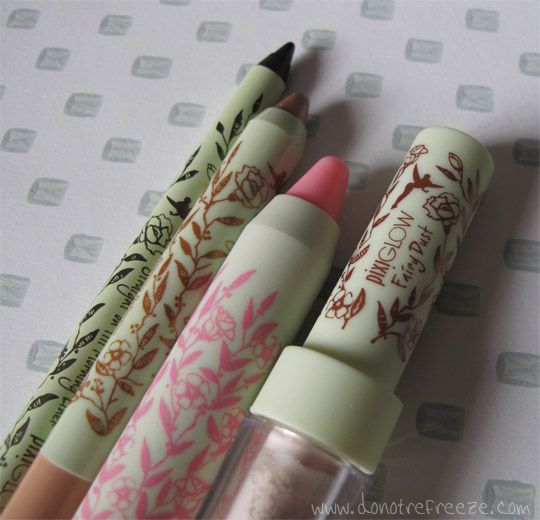 Straight On Till Morning eyeliner in 2nd Star Twinkle (£9.50): Absolutely LOVE this. Greens aren't usually my thing, but this is wonderful. It's so creamy, but sets fast more like a gel pencil. It doesn't set immediately, though – you've got about 30 seconds or so to blend away if you want something smokey. It's a beautiful deep olive green with gold sparkly bits, a really lovely colour. My only complaint is that it's so soft that if you want any sort of precision, it needs sharpening almost every time you use it. Worthwhile addition to any pencil collection, though!
Catching Shadows crayon in Beaming Reflection (£12.00) – This pleasantly surprised me, actually. It lasts a good 8 hours or so without creasing if set with a shadow, which surpassed my expectation. If you like a light colour in the waterline, you'll like this – it's waterproof, so it stays there all day. It's a slightly yellow toned champagne shade that works great as an eyeshadow base, and I also quite like it as a brow highlight with a matte eyeshadow look. Works nicely for highlighting cheekbones and cupid's bow, too! I also really like that it twists up, so no sharpening required.
Magic Tink Tint in Happy Thoughts Pink (£12.00) – This has become an absolute favourite among my lip products! It's one of those clever little things that adjusts colour according to the pH levels of your skin. On me, it's just a nice sheer medium pink (slightly darker on my lips than on my hand swatch, since my lips are naturally quite pigmented). Like the Catching Shadows crayon, it's a twist-up mechanism which I like. It's so easy to apply and wear that I apply it on the bus without a mirror most mornings – not many lip products you can do that with! It's just a great way to finish a quick but polished daytime look, and it has a subtle minty scent.
Fairy Dust in Moonlight Lustre (£10.00) – Seriously pretty, but a bit of a pain the arse in terms of fallout! This is a gorgeous loose shadow in a pale white gold shade with a built-in sponge applicator. My favourite way to wear it is on the inner corners of the eyes, it seriously brightens them up and makes me look super awake. The sponge is a pain to apply this to the lid with, though, so if you want to use it as an all-over shadow I suggest tapping a tiny bit out and applying it with a proper eyeshadow brush. It's also an absolutely stunning cheekbone highlight.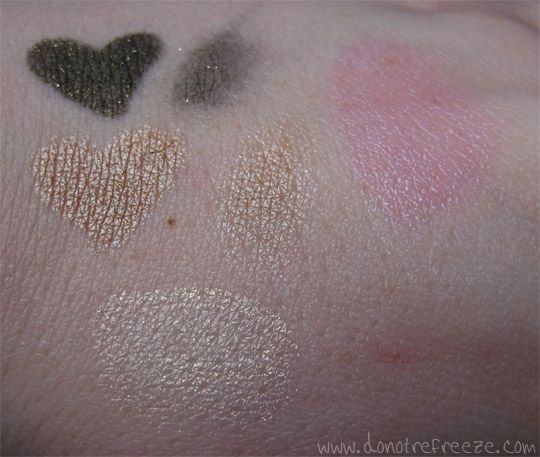 Straight on Till Morning liner, Catching Shadows crayon, Fairy Dust and Magic Tink Tint swatches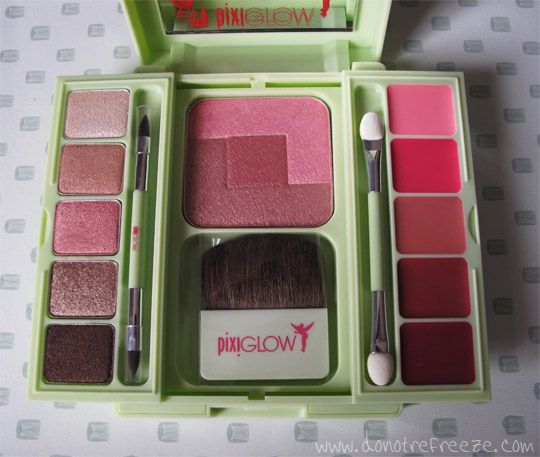 Fairy Face Palette (£32.00) – Okay, I like it but not sure I'd part with £32 for it had it not been given to me for free at an event. The shadows are nice – definitely my sort of colours, and nicely pigmented if a little flaky and fallout-y. Not so keen on the lip colours, no real reason why as there's nothing wrong with them, they just don't particularly excite me! The blush in the hidden part of the palette is quite a nice colour, but not massively pigmented and a little too shimmery for my tastes. I still enjoy using the palette, though, and it would make a great gift, particularly for a younger girl. Oh, and the brush that comes with it is actually really soft and pleasant to use!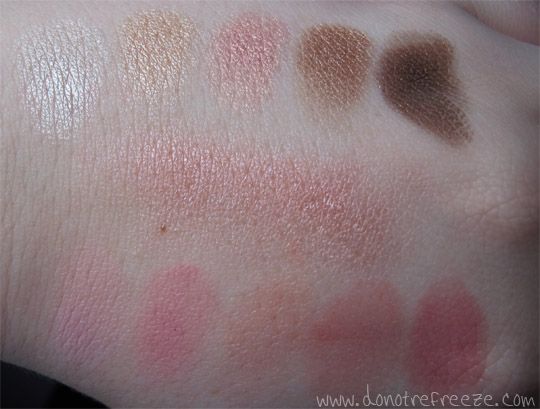 Fairy Face Palette swatches
Overall I'm quite fond of the products in the collection – I'd happily repurchase the green liner, the Magic Tink Tint and the Fairy Dust. Only trouble is, I'm not overly keen on the packaging – it's cute and kitsch, I get it, and I love all the designs on the products, but I can't help feeling the light green colour looks a little cheap. It's certainly not cheap, Pixi are definitely in the mid price range, and the packaging feels to be of good quality, it just looks cheap to the untrained eye! Still, I'm willing to look past that because the products are exceptional.
To wrap up, here's an EOTD using the Catching Shadows crayon as an eyeshadow base, the eyeshadows from the Fairy Face Palette, the Fairy Dust on the inner corner, and the Straight On Till Morning liner on upper and lower lashlines (set with a green Wet n Wild eyeshadow). Oh, and I patted Kryolan Glamour Sparks Copper over everything for extra fairy sparkle. What do you think?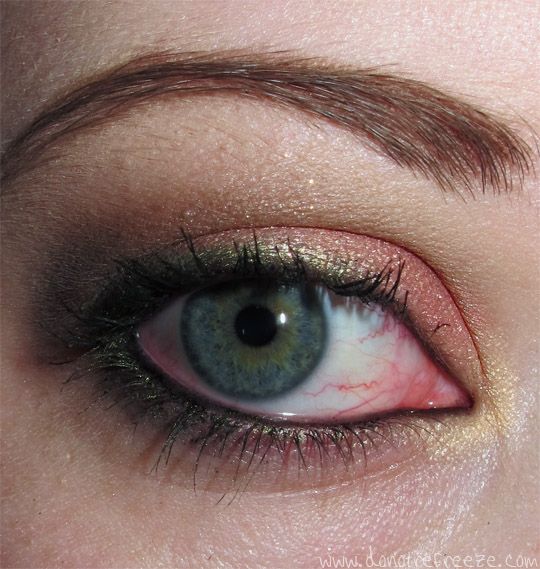 Have you tried anything from the PixiGlow collection? Anything calling your name?