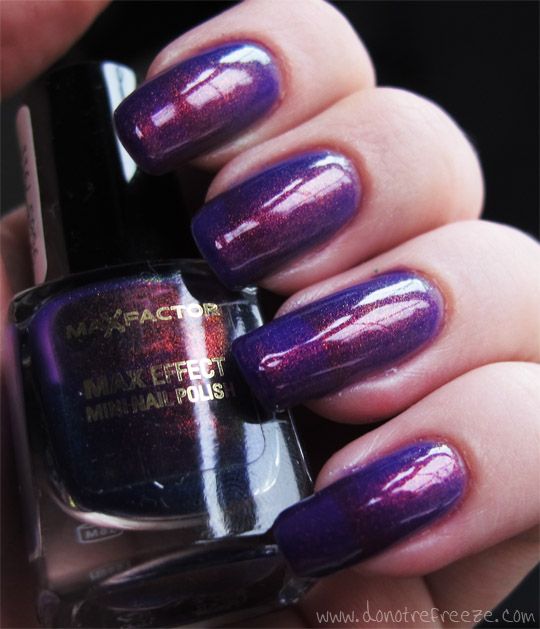 Here's another bandwagon that I was pretty quick to jump on, but horribly slow to blog about! MaxFactor Fantasy Fire.
There's not an awful lot of words required about it, to be honest. I bought five bottles (three to give away – make sure you enter if you haven't yet, ends Monday!) – that's how gorgeous it is. I already knew it was sheer when I bought it, so I swatched it over several colours to see how it would look, but I must say I prefer it on its own even if my photos do show a whopping 5 coats still with visible nail line. All the colours I tried it over just sapped at least one of the many colours that Fantasy Fire has in it.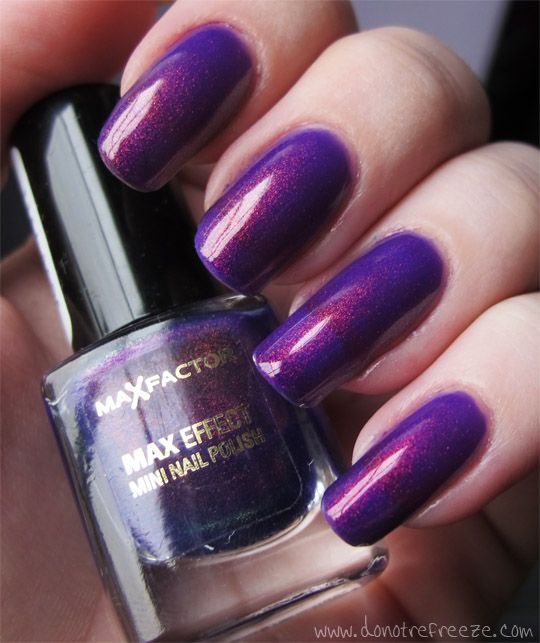 I just love how multifaceted it is! Naturally you can see that the dominant colour is purple, with red shimmer particles in it – but from certain angles you can see bits of orange, gold, even turquoise. It's a real chameleon, and pretty much a staple for everybody's collection.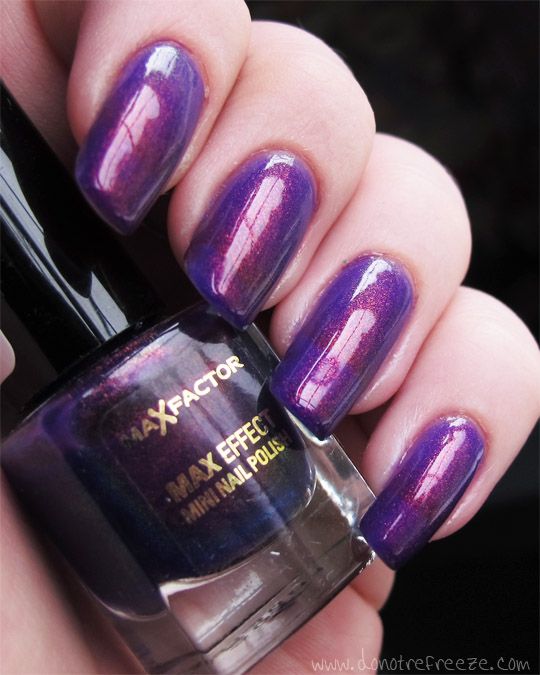 MaxFactor Fantasy Fire is available in Boots and Superdrug for £3.99 – it's pretty easy to find now the hype's died down a bit! Below are some nail wheel swatches of Fantasy Fire layered over some other colours. Some of them look okay, but I definitely still think it looks best on its own.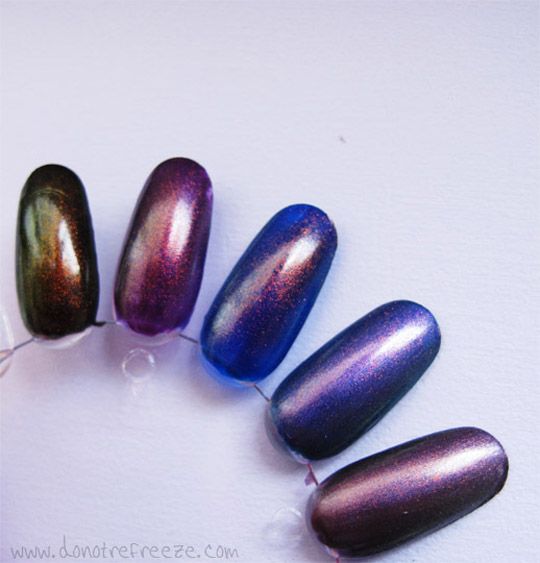 Layered over L-R: Illamasqua Scorn (black matte), Models Own Purple Mystique (purple shimmer), Illamasqua Propaganda (blue jelly), 17 Magnetic Blue (blue shimmer, obviously without the magnet), and sorry but I honestly can't remember what the last one was 'cause I did this so long ago! Hahaha.
So, are you the proud owner of a bottle (or five) of Fantasy Fire? What do you think of it?