Yeah, I know, a bit late for a post regarding anything from fashion week, but you know I'm slow with these things. Lan Nguyen is one of my favourite makeup artists, so when I was asked if I'd be interested in trying to recreate the look she did for the Vauxhall Fashion Scout show at LFW, I wasn't exactly going to say no. I must confess, I've never really thought of The Body Shop's makeup as a choice of makeup artists, but hey, if it's good enough for Lan then it's good enough for me. You can see a short video with Lan about the look here.
Pictured above are The Body Shop products I used in the look (I was sent a selection of TBS products for recreating the look), and pictured below are a couple of shots of Lan's look. In my recreation I didn't go for a carbon copy, but rather used elements of Lan's look for inspiration.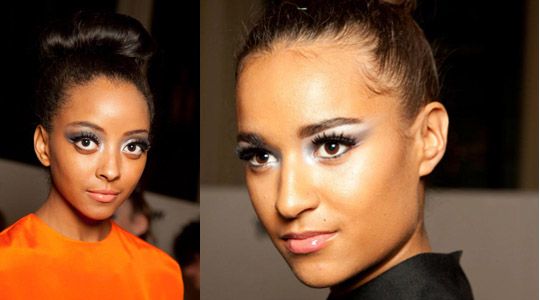 I wanted my look to have drama but still be wearable for everyday, and still pull inspiration from the AW12 makeup trend of a modern twist on the 60s smoky eye. This was my first experience with The Body Shop's Shimmer Cubes, and whilst they were moderately pigmented and felt nice, they were a little difficult to blend. The two pencils weren't particularly pigmented but worked okay as bases for adhering the shimmer cube shadows to the eye.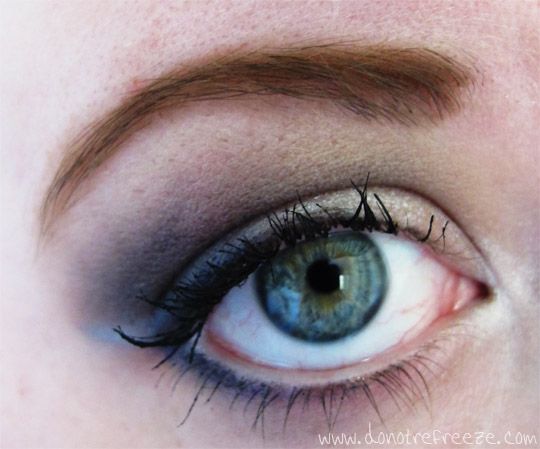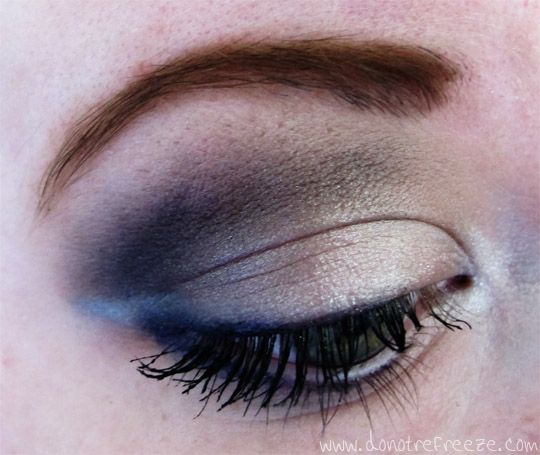 What do you think of Lan Nguyen's VFS look? Are you a fan of her work in general?