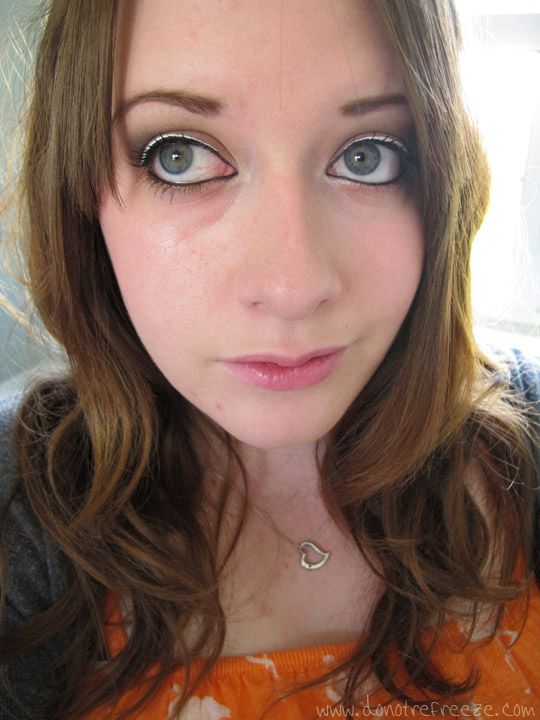 Even though the sunshine has been inspiring me to add flashes of colour to my makeup (I even did bright yellow, orange and pink eyes the other day!), the look I favour on a daily basis is a matte nude eye with statement liner and just a hint of colour on the lips and cheeks. It's quick, easy, low maintenance and pretty much timeless with but an added Illamasqua quirk!
Illamasqua Scribe is my new best friend. It's so different, but not too out-there. After lining with it, I like to do a super thin line of black just on the lashline to sort of outline the white.
I'm also loving using the HD Brows palette in Foxy as eyeshadows. This came in a Glossybox about a million years ago and I ignored it for a long time before I started using it – and I must say, my ELF and Sleek brow kits haven't had a look in lately. Whilst the wax-and-powder combo is great in the winter, I feel that just powder works better in the summer as it's one less product that carries the risk of melting on your face!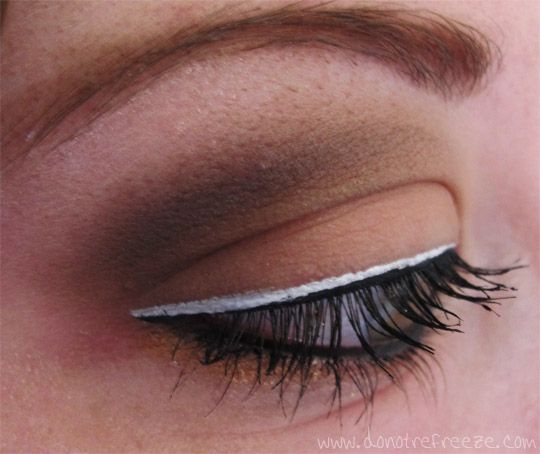 Face
:: Benefit That Gal primer
:: Illamasqua Light Liquid foundation (120)
:: Sleek MakeUP Luminaire concealer
:: Illamasqua Rumour blush (as contour)
:: NYX Cream Blush in Glow
:: Hard Candy blush in Smooth Talker
:: Illamasqua Illuminator in Poised
:: Pixi Magic Tink Tint (lips)
Eyes
:: Urban Decay Primer Potion
:: MUFE Aqua Eyes pencil 23L (around inner corner)
:: Yaby Seashell eyeshadow (inner corner
:: HD Brows palette in Foxy (eyeshadow and eyebrows)
:: Inglot eyeshadow 353 (brow highlight)
:: Urban Decay Half Baked eyeshadow (lower lashline)
:: Illamasqua precision ink in Scribe
:: The Body Shop liquid liner (black)
:: Bourjois black kohl liner (waterline)
:: Benefit They're Real mascara
What do you wear on a daily basis?