Phew! After reading through 184 entries to my big massive huge 3 years/2000 followers/500 posts giveaway, I was pretty much exhausted. Too tired for a drum roll for sure, but luckily I found a kitten who was up for doing it instead.

I noticed a fair few requests/suggestions in the entries for nail designs I've already done before, so I thought it would be helpful to those people if I included links below (yeah, I've done quite a lot of leopard print ones)…

Animal Print

Loella's Leopard Print
Leopard on Cream
Failsafe Leopard Print
Zebra/Tiger Stripes on Gradient
Zebra Stamping on Sponged Base
Peachy Keen Leopard Print
Leopard Print Stripes (tutorial)
Summer Gradient Zebra Stripes
Neon Animal Print
Zebra and Pink
OPI Nicki Minaj Leopard Print
Jade Leopard Print

Designs with Rhinestones

Japonesque (tutorial)
Illamasqua Theatre of the Nameless Corset Nails
Can You Say 'Bling'?
Wings of a Butterfly
Purple Flowers (tutorial)

There were also requests for Kimono inspired nails (here), a rainbow base topped with crackle polish (here), cherry blossom (here, tutorial), glitter tips (here, tutorial) and (here, tutorial), newspaper nails (here), and stamping over holographic polish (here).

Phew! Now I'm even more tired – where's that kitten I was talking about?
And the winners are…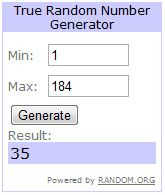 Comment number 35 which belongs to…
Danielle Nutt!
Danielle suggested a nail design inspired by Aurora Borealis. This will be tricky, but what a cool idea and I can't wait to try it!
Comment number 138 which belongs to…
Joy from Dear Joy!
Joy suggested nails inspired by The Hunger Games – good excuse to get started on a series of these which I've been meaning to do!
Comment number 14 which belongs to…
Jen from Nails and Beyond!
Jen's idea was seriously cool – designs inspired by album covers! Obviously Pink Floyd's Dark Side of the Moon is on the cards there :)
A huge congratulations to the three winners! I'll be emailing you all today. And a huge thank you to all of you who entered, it was lots of fun and I'm feeling really inspired by all the awesome ideas you gave. Hopefully it won't be too long until my next giveaway :D